Gov't refusal to acknowledge systematic abuse in prisons led to Garibe Gezer's death, says HDP
The HDP has said that the government has been refusing to acknowledge the systematic abuse in prisons, which led to the latest incident of female prisoner Garibe Gezer's death following reports of torture and sexual abuse. 
Duvar English
Peoples' Democratic Party (HDP) women lawmakers held a press meeting in parliament about the death of tortured female prisoner Garibe Gezer, who was announced to have died by suicide.
The HDP recalled the several rights violations committed against Gezer by prison guards, saying that they do not accept her death as a suicide.
"We have been expressing that rights violations are on the rise every day, and that prisoners are facing inhumane bad treatment in prisons. As we have been expressing these [abuses], Garibe Gezer suspiciously died as a result of the policies of the rulership which has been turning a deaf ear and blind eye [to the existence of abuses]," HDP Women's Council spokesperson Ayşe Acar Başaran said in their statement.
Başaran said that although the HDP has filed several parliamentary motions about the torture and sexual abuse that Gezer went through in prison, their demands for an investigation into the prison administration were denied, Mezopotamya news agency reported.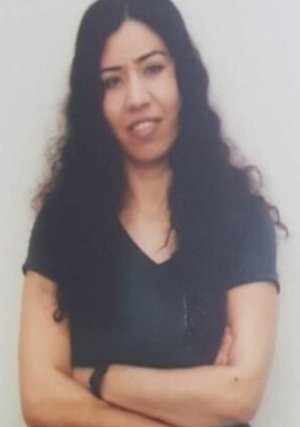 The 28-year-old prisoner Gezer was found dead in her solitary confinement cell on Dec. 9 in Kandıra women's prison. After being jailed on terrorism charges, she was allegedly physically and sexually abused by guards prior to her death.
Reports that Gezer was violently abused by her guards surfaced earlier this fall, and HDP MPs brought motions to investigate her treatment in prison before parliament. When Gezer tried to report her abuse, she was punished. When she fought back against guards, she was placed in a padded cell with no access to the outside world.
Despite this, an investigation was not initiated and Gezer remained in solitary confinement until her death.
Considering the circumstances of her imprisonment, including her abuse and solitary confinement in a padded cell against her will, human rights advocates are calling her death "suspicious."
Evidence in Gezer's death hidden away, says İHD co-chair
Turkey's Human Rights Association's (İHD) co-chair Eren Keskin said that authorities did not allow lawyers into the morgue during Gezer's autopsy in an attempt to "hide away the evidence."
"In even the 1990s, with regards to the incidents of 'suspicious deaths,' we lawyers would partake in the autopsy process. The prosecutors would wait for lawyers. But, right now lawyers can no longer partake in the autopsy process; evidence are being hidden away from us. We exist on the one hand of the judiciary; also there is no regulation in the law that says 'lawyers cannot enter [the morgue]," she told Mezopotamya news agency, adding that the İHD will follow up on Gezer's suspicious death until the end.
"In the face of all this unlawfulness, Garibe was having a legal struggle. When this investigation was launched, she was put in solitary confinement. She had lastly talked with her sister and told her that she was in good mood. So we don't know whether Garibe Gezer committed suicide or not, but if she did, the fact that she was kept in solitary confinement and her circumstances are on their own reasons to push one to suicide," Keskin said.