Greece fears Turkey's Akkuyu Nuclear Power Plant could become new 'Chernobyl'
The Greek Foreign Minister has voiced his fear that the Akkuyu Nuclear Power Plant in Turkey's Mersin could become a new "Chernobyl" in a phone call with U.S. Secretary of State Antony Blinken.
Duvar English
Greek Foreign Minister Nikos Dendias has expressed fears of a new "Chernobyl" in the eastern Mediterranean in call with U.S. Secretary of State Antony Blinken, as he pointed to the "problematic issues" in a power plant being constructed in southern Turkey.
Dendias brought up the construction of the Akkuyu Nuclear Power Plant in the southern Turkish province of Mersin, saying that it constitutes a security threat to other states in close proximity to Turkey, Kathimerini reported.
During the 45-minute call three weeks ago, Dendias drew attention to the fact that the plant is the largest foreign investment by Russia, and Ankara is unwilling to share information on the plant. Sources told Kathimerini that Dendias conveyed his concerns about Akkuyu becoming a new "Chernobyl."
Greek officials quoted by Kathimerini alleged that Turkey is making preparations to not just use the nuclear plant for energy use, but also military.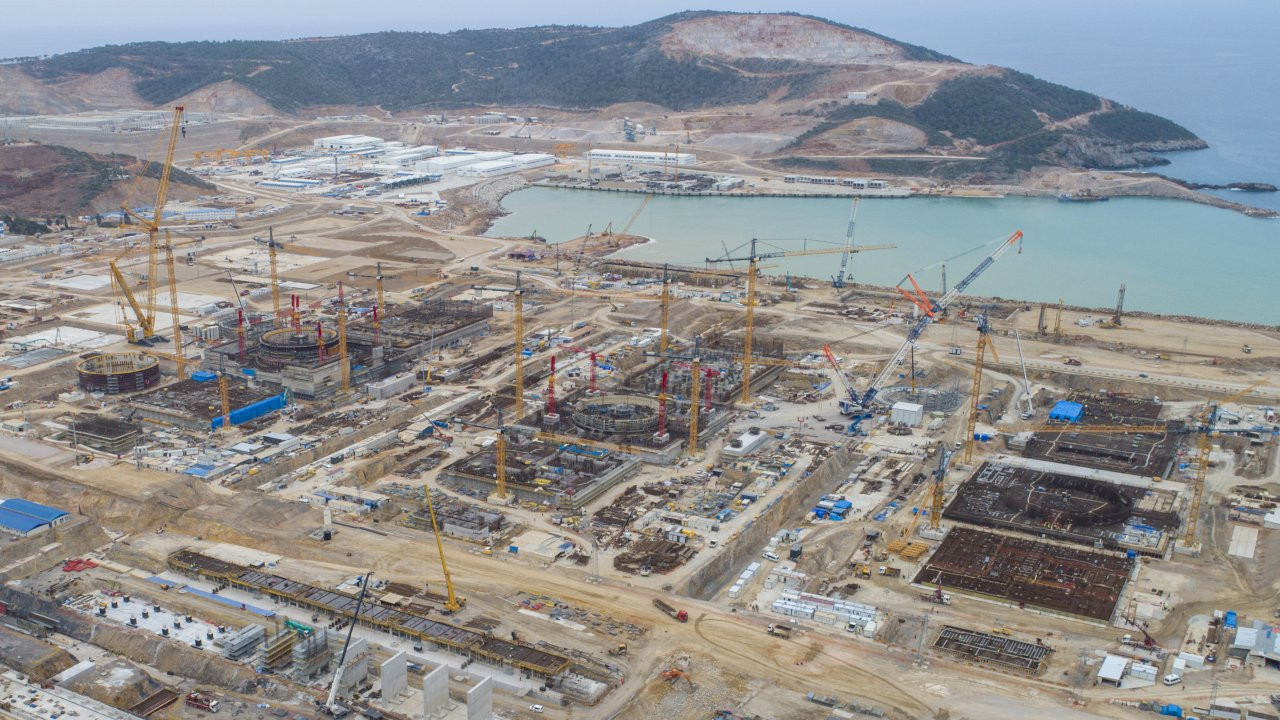 An intergovernmental agreement for the Akkuyu NPP was signed between Turkey and Russia in May 2010. The plant's groundbreaking ceremony was held on April 3, 2018, after which construction started at the first unit. The foundation of the second unit was laid in April 2020.
The foundation of the third unit was laid with a groundbreaking ceremony that was attended by Turkish President Recep Tayyip Erdoğan and his Russian counterpart Vladimir Putin via video conference call on March 10.
As works continue at full speed, an application for the construction license of the fourth and last unit was made in May last year, with expectations that it will be obtained this year.
Operation start of the plant's first unit is planned for 2023 when the country will celebrate the 100th anniversary of the republic. All the remaining three units are due to start operations by the end of 2026, at a rate of one per year.
The plant, which will have four VVER-1200 power reactors upon completion, will have a total installed capacity of 4,800 megawatts, and will produce 35 billion kilowatt-hours (kWh) of electricity annually when it is fully commissioned.
The project is expected to employ around 15,000 people during its peak construction period, and about 4,000 people during its operations.
The base load plant, which will have an estimated 60 years of service life with an extension of another 20 years, will produce carbon-free energy around the clock.
It will also play a leading role in reducing dependence on imported energy resources, with plans to meet around 10% of the country's power consumption.
The total investment volume of the plant is calculated at $20 billion.