Universities in Istanbul cancel classes after first official coronavirus case
At least four universities in the mega-city Istanbul have announced they would be suspending on-campus classes for two weeks. Boğaziçi University became the first state institution to call off classes amid the coronavirus outbreak, moving up and extending their spring break.
Duvar English
Four universities in metropolitan Istanbul have cancelled in-person classes for at least two weeks, they've announced.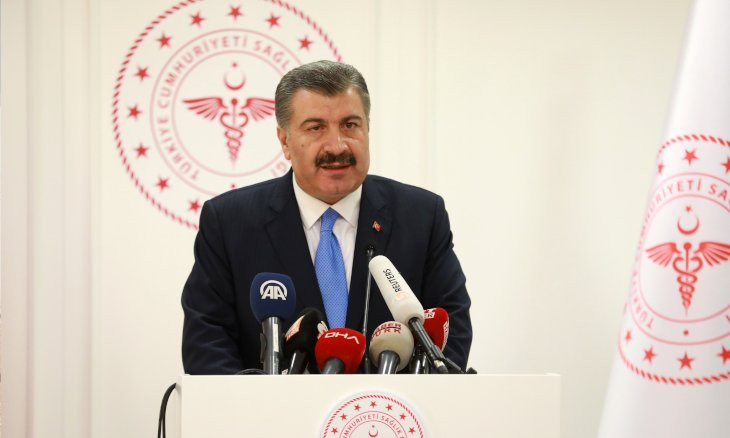 Turkey announces first confirmed coronavirus case
Turkey's leading higher education institution Boğaziçi University announced they were moving up and extending a spring break that would have taken place between April 20 and April 26.
Boğaziçi University will now be on break between March 16 and March 29, making it the first state institution to call off classes amid the coronavirus outbreak.
Kadir Has University will move up their spring break that would have run from April 6 to April 10, they told students in an e-mail March 11.
The spring break will instead start March 11 and end March 20 with classes planned to re-start March 23, the e-mail from Kadir Has University said.
They also noted that staff and students required to work during break would work remotely.
Two people quarantined on coronavirus suspicion in Turkey's Diyarbakır, Sakarya
Additionally, Bahçeşehir University said students and staff were required to stay off campus and that classes would be carried out online starting March 16 and lasting until March 30.
Sevgili öğrencilerimiz;

Eğitim-Öğretim sürecimizin aksamaması için 16-30 Mart tarihleri arasında tüm derslerimizi online platformlarda devam ettirme kararı almış bulunmaktayız.

Online derslerimizin programını hafta sonu itibariyle duyuruyor olacağız. pic.twitter.com/r1DD2RomsZ

— Bahçeşehir Uni (BAU) (@Bahcesehir) March 11, 2020
Private MEF University will be holding classes online for their prep year students and all classes have been cancelled for March 12 and March 13.