Turkey's coronavirus death toll hits 277, as gov't shares geographic distribution of cases
Turkey's deaths from the coronavirus increased by 63 to 277 on April 1, as the government shared geographic distribution of cases for the first time. Health Minister Fahrettin Koca said Istanbul has 8,852 patients which constitutes 60 percent of all cases in the country. The megacity was followed by İzmir, with 853 cases, and Ankara, with 712 cases.
Duvar English
Turkey's deaths from the coronavirus increased by 63 to 277 on April 1, as the number of confirmed cases rose by 2,148 to 15,679, Health Minister Fahrettin Koca said.
Koca said 14,396 tests had been conducted on April 1, bringing the total number of tests carried out in Turkey to 106,799 since the outbreak began.
The minister's comments came during a press conference on April 1 after chairing a meeting of the Health Ministry's Coronavirus Science Committee.
The minister also shared province-based data for the first time, saying that the virus has spread to each of Turkey's 81 provinces.
Istanbul has 8,852 patients, which constitutes 60 percent of all cases in Turkey, he said. Istanbul was followed by the western province of İzmir (853 cases), the capital Ankara (712 cases), the Central Anatolian province of Konya (584 cases) and the western province of Kocaeli (410 cases).
Koca also said that 601 health workers have been infected by the virus in Turkey.
The minister shared data on coronavirus infections and deaths also on his Twitter account.
Bilim Kurulu Toplantımızın sonunda açıkladığım günlük Koronavirüs tablosunu burada ve aşağıda paylaştığım linkte bulabilirsiniz.

? https://t.co/RVlhe7786O pic.twitter.com/3YCeDUhpcD

— Dr. Fahrettin Koca (@drfahrettinkoca) April 1, 2020
A total of 333 patients have recovered and been discharged from hospitals since the beginning of the outbreak, according to the latest figures.
Some 979 patients are being treated at intensive care units.
Koca said nearly 80 percent of fatalities from coronavirus in the country occurred among people aged over 60.
The minister once again urged people to stay at home to combat the pandemic, saying: "The more the mobility drops in the cities, the faster we will win."
Intercity travel to be further restricted, says Interior minister
Later on April 1, Interior Minister Süleyman Soylu warned that intercity travel would be further restricted in the coming days, after Ankara limited domestic transport at the weekend.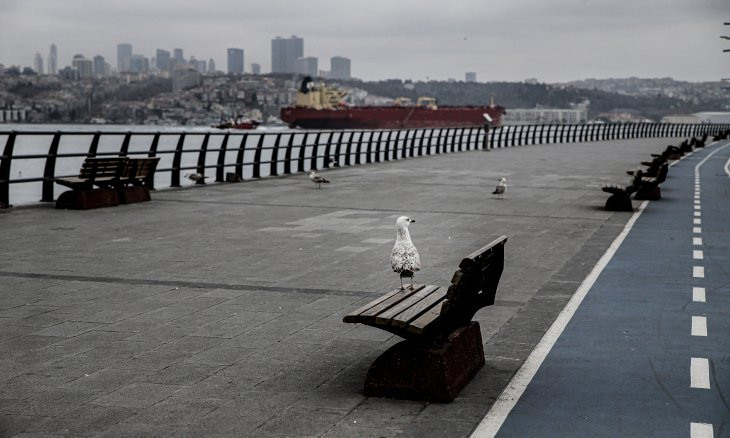 Turkey limits transport, opposition calls for 'stay at home' order over virus
"Our message to citizens is very clear: Do not travel from one city to the other, stay at home. We will make it harder for you," he told broadcaster CNN Türk, adding that one step could be curbing the use of personal vehicles in intercity travel.
He said some 100,000 people had applied to local governors to receive permission for intercity travel, and the government will take steps based on the pace of the pandemic and directives from the health ministry.
Turkey confirmed its first case of the coronavirus early on March 11.
Since then, the government has taken a series of precautions against the spread of the virus, including halting flights, limiting domestic travel, shutting schools, bars and cafes and suspending mass prayers and sports fixtures. But it has stopped short of announcing a full lockdown in an effort to cushion the economic disruption.
Further measures might be needed if citizens ignore 'voluntary quarantine,' says Erdoğan
President Recep Tayyip Erdoğan said on April 1 that the government will step up containment measures if the coronavirus outbreak grows and people ignore a "voluntary" quarantine.
"We are determined to continue production and exports," Erdoğan told a meeting of provincial leaders of his ruling Justice and Development Party (AKP) in a televised video conference.
"We won't need further measures if all our citizens keep themselves in a voluntary quarantine. However, we may have to take much more advanced measures if the pandemic spreads and our citizens don't stay at home," he said.
In Istanbul, the mayor has pushed for a lockdown to slow the spread of the virus because millions of people are still going to work each day.