Wedding organizers, couples protest Turkey's event restrictions
Western Bursa's wedding venue managers and wedding organizers protested the Interior Ministry's restrictions on events as a result of a spike in COVID-19 cases in the country.
Duvar English
Western Bursa's Wedding Venue Owners and Organizers Association protested an August 26 Interior Ministry decree that banned celebrations for circumcisions, engagements and henna nights, and limited wedding ceremonies to one hour.
Joined by workers from all levels of the wedding organization market, the association said that venues are struggling financially because of the ministry's constant change of regulations.
"Wedding venues can't be held accountable for the issues that irresponsible and unregulated street weddings cause," representative Gültekin Zarplı said.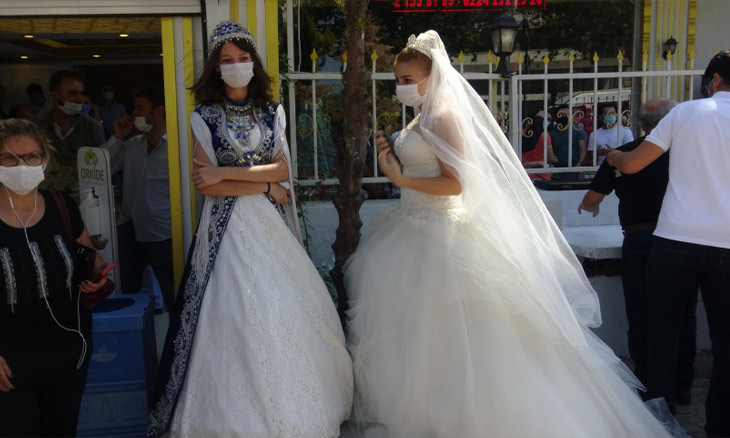 The organizers noted that the regulations also meddled with couples' plans, and some protesters attended the demonstration with their wedding dresses.
Coronavirus diagnoses in Turkey have climbed to concerning numbers in recent days, months after the country started its "normalization" process in June.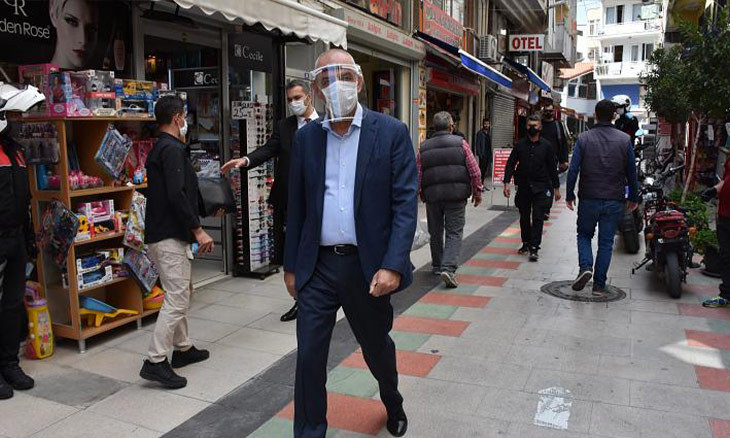 COVID-19 pandemic 'out of control in Turkey'