Heavy rain causes flooding, claiming at least two lives in Istanbul
Two people were reported dead and 12 people were injured after a flash flood covered Turkey's megacity Istanbul late on Sept. 5. The flood caused by heavy rain turned streets into lakes especially in Arnavutköy, Başakşehir and Çatalca districts, damaging metro stations and houses.
Duvar English
At least two people died after a flash flood covered Istanbul's especially northern districts on the European side late on Sept. 5 and Sept. 6.
The Istanbul Governor's Office announced that two people died after the flood caused by heavy rain in Başakşehir and Küçükçekmece districts. 57-year-old Yıldız Yurtseven, who lived in Başakşehir and 32-year-old İraman Kebe from Guinea, who lived in Küçükçekmece died due to the flood. 12 people were also reported as injured.
Accordingly, 125 kilograms of precipitation fell per square meter in the heavy rain, Governor Davut Gül added.
Torrential rainfall started late on Sept. 5 in the megacity, damaging streets, cars, metro stations and houses. According to initial findings, 1754 houses and workplaces were affected by the floods.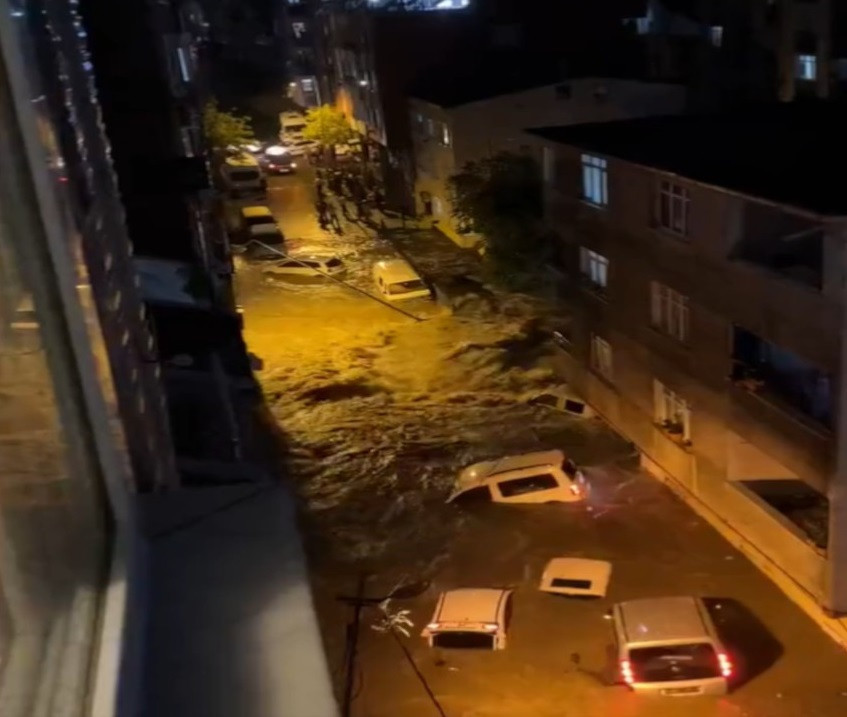 Some flights were also delayed at Istanbul Airport due to the heavy rain.
A public library in Başakşehir district was flooded, trapping dozens of people inside in water up to their waists.
Istanbul Mayor Ekrem İmamoğlu said municipality teams responded to all complaint locations with 2,137 personnel and 1,161 vehicles.
Health Minister Fahrettin Koca announced that health services continue to be provided in Başakşehir State Hospital, and Çam and Sakura Hospital, which were partially affected by the flood.
Interior Minister Ali Yerlikaya announced that 15,000 liras per household will be paid to families affected by floods in Istanbul.
The flash flood claimed at least five lives in the neighboring province of Istanbul, Kırklareli.