HEDEP criticizes CHP leader Özel over remarks against Öcalan
Turkey's opposition HEDEP Spokesperson Doğan has criticized CHP leader Özel after the latter told Erdoğan that "it is much much more justifiable" to criticize Demirtaş's unlawful imprisonment rather than "seeking help from Abdullah Öcalan, the murderer of 40,000 people."
Duvar English
Turkey's pro-Kurdish People's Equality and Democracy Party (HEDEP) Spokesperson and parliamentarian Ayşegül Doğan on Nov. 15 criticized main opposition Republican People's Party (CHP) leader Özgür Özel's response to President Recep Tayyip Erdoğan regarding Selahattin Demirtaş and Abdullah Öcalan.
Erdoğan previously criticized Özel who "greeted" imprisoned Kurdish politician Selahattin Demirtaş during the CHP party congress in which Özel won.
"Actors have changed, leaders have changed, but there has been no change in the fascist codes of the CHP. They said change, they said renewal. But at their congress, they suddenly greeted everyone from Demirtaş to (Osman) Kavala," Erdoğan said, referring to the both figures who are kept in prison despite the European Court of Human Rights (ECHR) rulings.
As a response, Özel on Nov. 15 told Erdoğan that "it is much much more justifiable" to criticize Demirtaş's unlawful imprisonment rather than "seeking help from Abdullah Öcalan," the jailed Kurdistan Workers Party (PKK) leader, referring to the "peace process" initiated between the government and the PKK between 2013–2015.
During a visit to Turkish Cyprus, Özel added "Selahattin Demirtaş was put in prison while he was the leader of a party and is still kept there despite many rights violation decisions. However, (Erdoğan) is a pen pal with Abdullah Öcalan, the murderer of 40,000 people."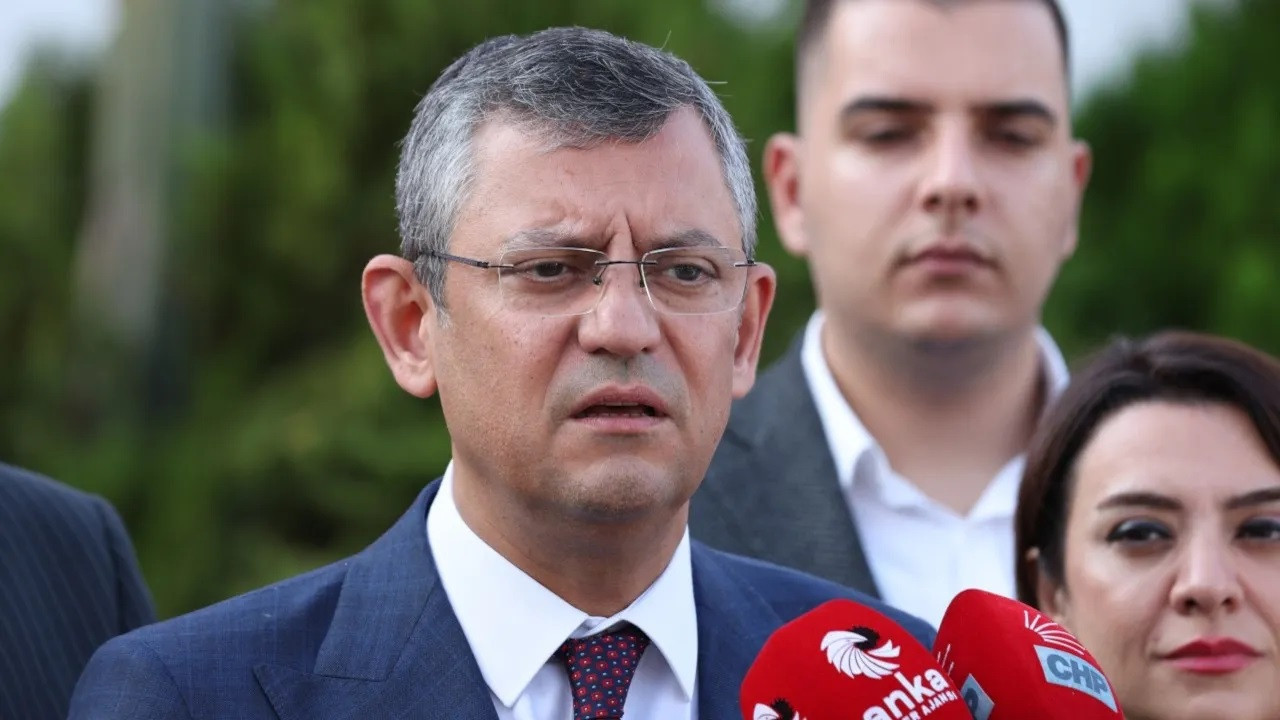 In a statement, HEDEP Spokesperson Ayşegül Doğan said "Is a leader who, on the one hand, tries to appear democratic and respectful of human rights, and on the other hand, supports the status quo, really determined to achieve 'change'? Before saying anything about Mr. Öcalan, who has been kept in isolation for years without any legal norms, have you spoken about his basic legal rights? Your 'good Kurdish, bad Kurdish' games have been tried many times before."
Bir yandan demokrat, insan haklarına saygılı görünmeye çalışan, öte yandan sorunları kördüğüme çevirmiş olan devlet ezberleriyle statükoya göz kırpan bir lider "değişim" iddiasında gerçekten kararlı mı?

Yıllardır hiçbir hukuk normu gözetilmeden tecritte tutulan Sayın Öcalan…

— ayşegül doğan (@aysegul__dogan) November 15, 2023
PKK leader Abdullah Öcalan has been kept in isolation for 24 years in F Type High-Security Prison on İmralı Island in Bursa. The jailed PKK leader last had a brief phone call with his brother on March 25, 2021. Since the interrupted phone call, no information has been received from Öcalan as well as other prisoners on the island (Hamili Yıldırım, Veysi Aktaş, and Ömer Hayri Konar).
The prison administration prevented Öcalan and other prisoners from receiving visitors with a decision taken on May 7, 2021. In addition, on Oct. 12, 2021, the Bursa 4th Execution Judgeship ruled to prevent Öcalan from meeting with his lawyers for six months. Both decisions has been extended since then.
The PKK launched its first attack in 1984 and the 1990s saw intense conflict between the PKK and Turkish Military especially in the country's southeastern region. Erdoğan's government started to take steps regarding the Kurdish question in 2009 and initiated a "peace process" between 2013–2015 with the armed organization.
Nonetheless, the peace process failed in 2015 and an intense armed conflict erupted in southeastern Turkey until 2016. Dozens of civilians died and many cities were demolished during the period.