Interior Minister Soylu calls Greece to provide refuge to migrants
Turkey's Interior Minister Süleyman Soylu urged Greece to provide asylum to the migrants waiting at the border between the two countries, particularly the Pazarkule Border Gate where crowds have been piled at for five days. Meanwhile, Soylu said over 100,000 migrants have crossed over to Europe in Edirne as clashes continue between the crowds and Greek border patrol that's getting increasingly stricter.
Duvar English
Turkey's Interior Minister urged Greece to provide asylum for migrants waiting at the border between the two countries, particularly at the Pazarkule Border Gate, to which a huge number of migrants flocked within hours of Ankara's Feb. 27 declaration that it would allow crossings to Europe.
"What falls upon Greece is to evaluate the asylum demand of the migrants at its doors in the context of migration laws and to safeguard those who need it," Interior Minister Süleyman Soylu said March 2.
Greek officials should adhere to the 1951 Geneva Convention Relating to the Status of Refugees and the 1950 European Convention on Human Rights, but "above all, they should adhere to humanity," Soylu added.
Soylu's statement comes after three days of clashes between border patrol and crowds of migrants at the Pazarkule-Kastanies border gate.
Both sides accused of using excessive force
Security forces from both sides have been accused of using tear gas cannons and sound bombs on migrants to repel the crowds that the Greek government numbers at 3,000, while the International Organization for Migration (IOM) estimates at 13,000.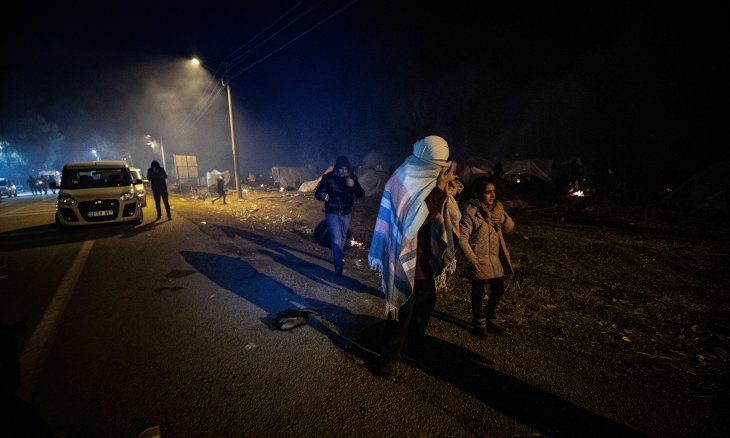 The Greek government called the confrontations a threat to national security.
"Do not attempt to enter Greece illegally - you will be turned back," Prime Minister Kyriakos Mitsotakis said on Twitter after a security meeting on the situation.
Video footage provided by a Greek government source and seen by Reuters also appeared to show tear gas being fired from the Turkish side of the border at the Greek riot police.
"These ... people are being used by Turkey as pawns to exert diplomatic pressure," Greek government spokesman Stelios Petsas told reporters.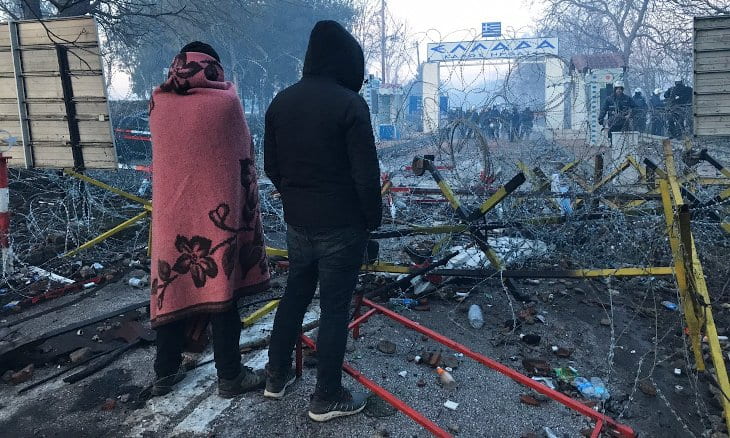 Meanwhile, Soylu said that Turkey has not used force against the migrants at the border, and has complied with international treaties and humanitarian standards in managing the refuge crisis ongoing since the start of conflicts in Syria.
Updates on migrants leaving, seaways busy
Interior Minister Soylu has been giving constant updates on the number of migrants leaving Turkey on his twitter account.
The number of irregular migrants leaving Turkey for Europe via Edirne has reached 117, 677 as of 1.50 p.m. March 2, Soylu said most recently.
Saat 13.50 itibarıyla Edirne üzerinden ülkemizden ayrılan göçmen sayısı; 117.677

— Süleyman Soylu | Maske? Mesafe↔️ Temizlik? (@suleymansoylu) March 2, 2020
Meanwhile, some refugees are leaving the country by seaway, mostly from the western, Aegean coast of Turkey to the Greek islands close by.
The Turkish Coast Guard helped 136 migrants who were stranded on a dinghy off the coast of the Çeşme district of the Aegean province of İzmir on March 1.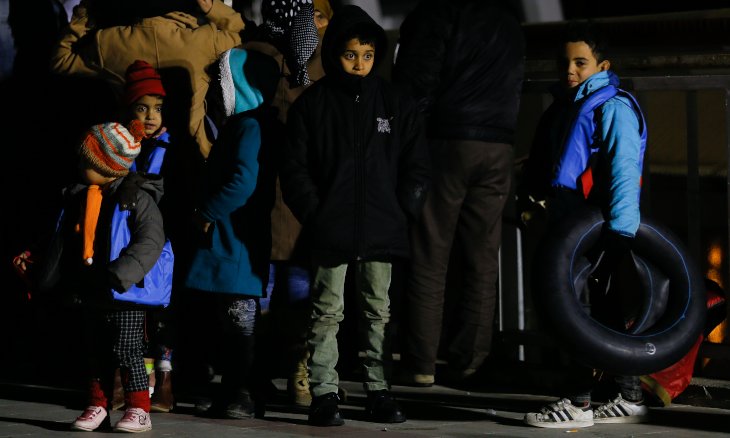 "The Greeks took out the engine from our dinghy, took our extra fuel. Left us stranded in the sea. We were left in the middle of the for five hours. They asked us to go back to Turkey," a migrant reportedly told the Anadolu Agency.
More than 500 migrants have reached Greece's Eastern Aegean islands of Lesbos, Samos and Chios on March 1, a Greek police official said.
At least seven vessels with more than 300 migrants on board had reached the island of Lesbos, the official said. Some operations were still in progress. Another 150 migrants had reached the island of Samos.