Migrants risk health, safety amid chaos during migration wave out of Turkey
As Turkey's Interior Minister Süleyman Soylu claims over 130 thousand migrants have left the country through Edirne, the encampment near the Greek border remains crowded, encouraging police to redirect migrants to seaways as a crossing into Europe. Some 21 migrants were injured when a bus collided with a car on the highway to Çanakkale, some 42 migrants were rescued from a stranded dinghy near Lesbos and migrants already on the Greek island are camping out on the beach.
Duvar English
Migrants who want to take advantage of Ankara's Feb. 27 decision to open the borders continue to flock to land and sea passages, risking their health and safety on their way to Europe.
Turkey's Interior Minister Süleyman Soylu has been tweeting updates about the number of migrants he says crossed the border from Edirne into Europe.
As of March 3, 09.15 a.m., he said some 130,469 migrants had left Turkey.
Saat 09.15 itibarıyla Türkiye topraklarından ayrılıp Edirne'den Yunanistan'a geçen göçmen sayısı; 130.469

— Süleyman Soylu (@suleymansoylu) March 3, 2020
However, the encampment in Edirne, near the Pazarkule Border Gate, continues to host dramatic scenes as thousands wait to enter Europe.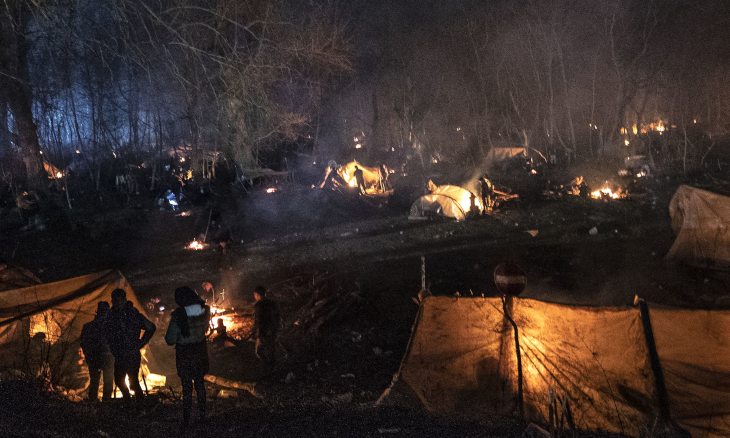 Members of the Left Party who wanted to give out soup to refugees at the Tunca Bridge in Edirne were threatened with detainment by police, BirGün daily reported March 2.
"They sent an official command banning soup distribution here. If you give them soup they won't leave, they'll stay here," police reportedly told Left Party deputy Zülküf Ateş.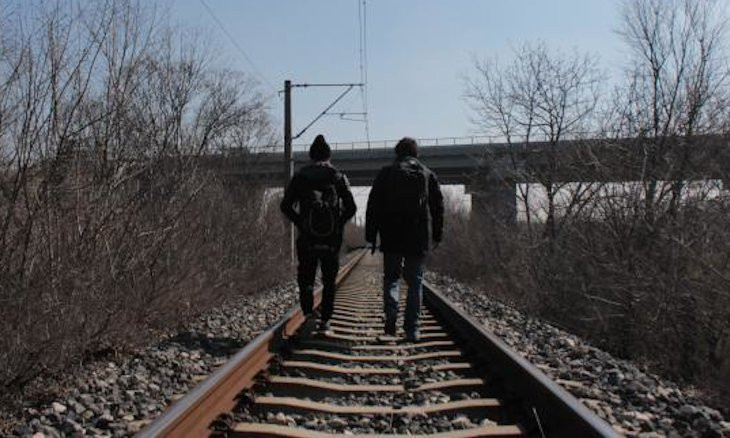 Police delivers migrants to the river in Edirne where traffickers carry them across
While border police tell migrants to cross the Evros River to enter Europe, some attempt this method and fail. Some give up on the Thracian border and take to sea.
Bus crash injures 21 migrants
A bus carrying 21 migrants crashed into a car on the highway connecting Istanbul to the Aegean province of Çanakkale, injuring passengers.
The 21 passengers, 11 of whom children, were taken to the hospital for their injuries.
While there were no fatalities, the bus driver was detained. The car's driver fled the scene.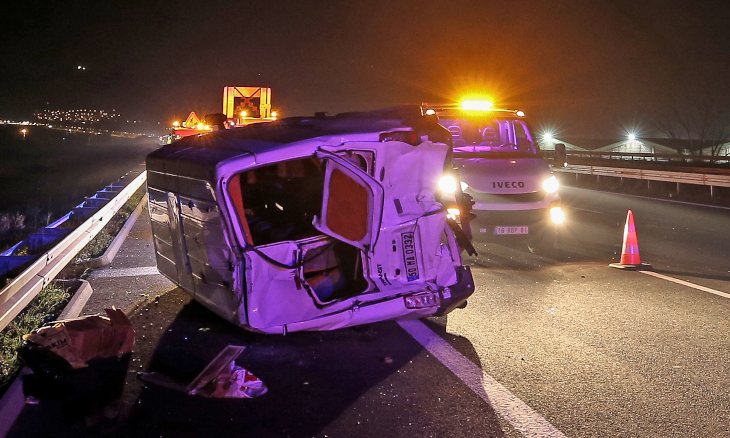 Migrants rescued from stranded dinghy off of Çanakkale
A group of 42 migrants were rescued from a dinghy when it started to take on water between the Ayvacık district of Çanakkale and the Greek Island of Lesbos in the early hours of March 3.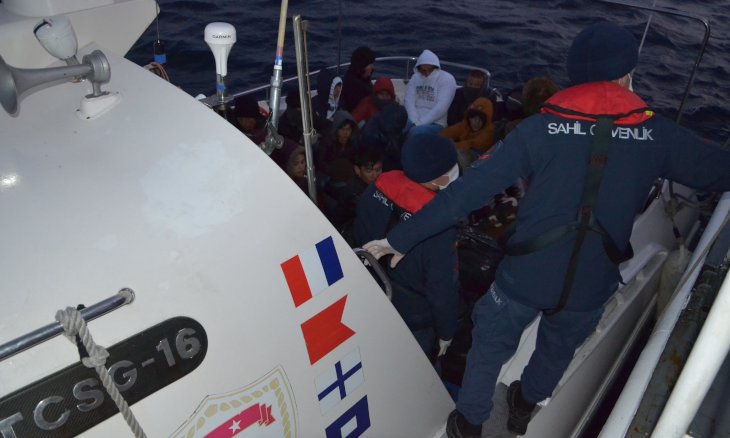 The Afghan migrants went out to sea on a dinghy and asked Turkish Coast Guard for help when it started taking on water.
The coast guard crew took the migrants on their boat and brought them to a station where the migrants were free to leave.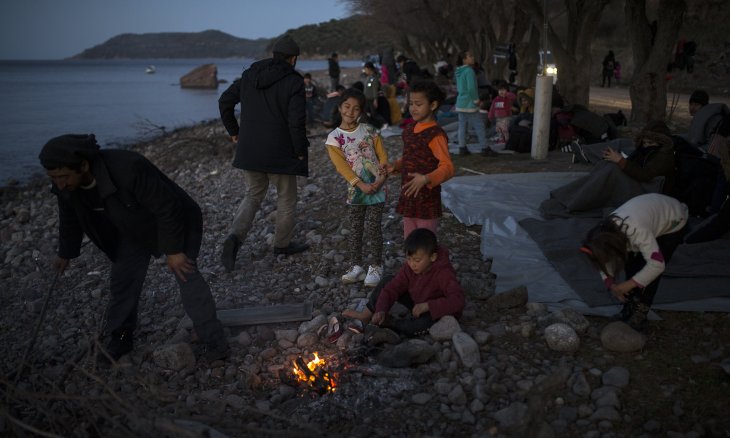 Migrants staying on the beach
Migrants who arrive in Lesbos are forced to camp out on the beach as far-right groups are blocking their route to the Moria Refugee Camp.
About 100 migrants, among whom are women and children, have been staying on the Skala Sikaminea beach on Lesbos Island as they are unable to reach the camp.
A far-right group of about 50 had blocked a group of migrants from reaching the shore at Lesbos Island on March 2.