Turkish, Greek academics agree all parties flouted 2016 EU migrant deal
Turkish and Greek academics both agree that Turkey, Greece and the European Union as a whole failed to fully abide by the 2016 migrant deal. While Greek academic Konstantinos Tsitselikes said the number of people who crossed into Europe was is closer to 1,000 rather than the 140,000 claimed by Ankara, Turkish academic Murat Erdoğan says the EU's refusal to accept the migrants is justified.
Hacı Bişkin - Nuray Pehlivan / DUVAR
A week after Ankara decided it would allow migrants to cross over to Europe on the grounds that scores of refugees would enter Turkey amid rising tensions in Syria, its anticipated flock of "five million Syrians" has failed to happen.
In fact, the majority of the crowds passing through or waiting to cross in Turkey's Thracian province of Edirne are Afghan, Pakistani and Iranian migrants.
Tensions have inevitably risen between Turkey, Greece and the European Union as a whole with whom Ankara had signed a treaty in March 2016 in which it committed itself to preventing the passage of migrants into Europe.
As he visited Edirne on March 5, Turkish Interior Minister Süleyman Soylu announced the deployment of 1,000 special police forces to the area to halt Greece's push-back of migrants to Turkey.
Soylu, who said on March 4 that Turkey was preparing a case at the European Court of Human Rights over Greece's treatment of migrants, accused Greek forces of wounding 164 people and pushing back nearly 5,000 into Turkey.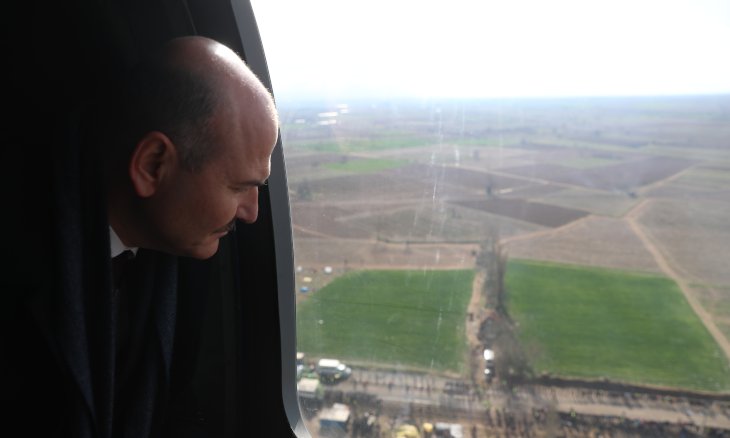 In contrast with Soylu's claims that over 140,000 migrants have crossed over to Europe from Turkey, the actual number is closer to 1,000, according to Konstantinos Tsitselikes the Chair of the Balkan, Slavic and Eastern Studies Department at Thessaloniki's Macedonia University.
"These announcements are part of a plan to put pressure on Greece and the EU, for political and geo-strategic goals beyond the migration issue."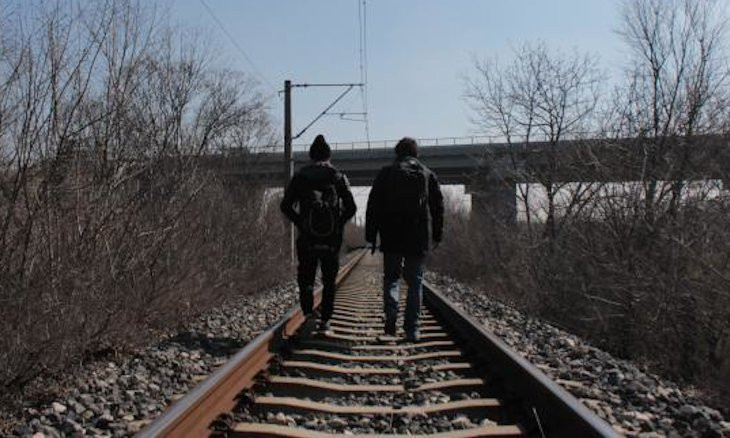 Police delivers migrants to the river in Edirne where traffickers carry them across
Tsitselikes said Turkey only opened its borders to exits, but it encouraged people to undertake the dangerous journey.
"False information and rumors that the borders are open motivated people, especially when they were helped to get there, or were forced to."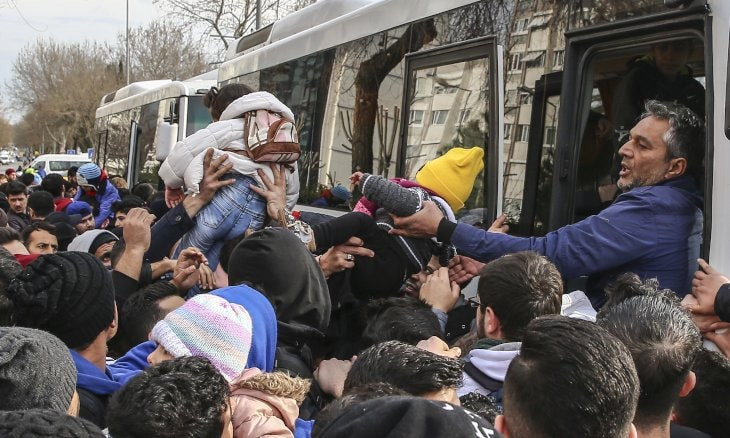 Refugees forcibly transported to border, Ankara Bar Association claims
On Thursday, Greek authorities banned most vessels from sailing around the Aegean islands of Chios, Lesbos and Samos. Those islands are close to the Turkish coast and a regular target for dinghies packed with migrants attempting to enter the EU.
"If it were Syrian refugees going to Europe, the EU would have been okay with it. They're basically saying that they'll open their doors to war refugees but not others," said Prof. Murat Erdoğan, Director of the Research Center for Migration and Integration at the Turkish-German University.
Turkish President Recep Tayyip Erdoğan has said that the process to allow refugees into the EU or bring them back is a lot more complicated than that. He added that the EU cannot refuse migrants to enter on a whim.
"International law dictates that if a foreigner is at your border seeking asylum, you have to open your doors," Erdoğan said. "They can't just say 'I'm sending you away, go wherever you want' without a defense."
Turkey in breach of 2016 EU treaty, EU failed to comply
Considering that Turkey's breached the conditions of the 2016 migrant deal, Athens will transfer migrants who arrived on its territory after March 1 to the northern city of Serres and plans to deport them back to their own countries, the Greek Migration Minister Notis Mitarachi said late on March 4.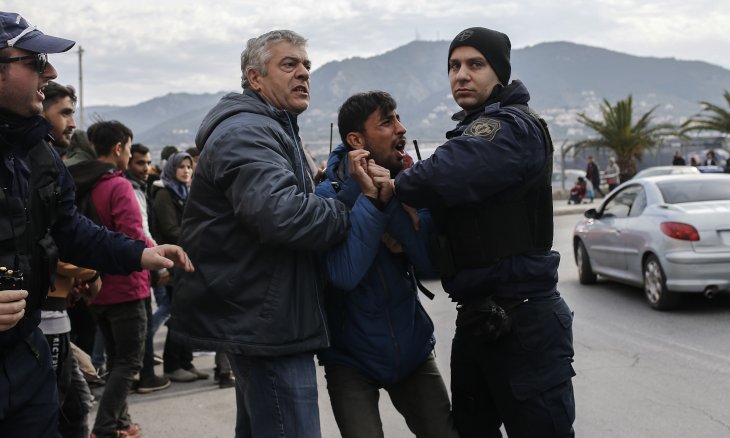 The Moria Refugee Camp on the Greek island Lesbos already hosts more than 20,000 asylum seekers, many of them living in dismal conditions and overcrowded camps.
Erdoğan said that while Greece maintains that Turkey is breaching the deal, the EU also failed to fulfill all the conditions in the agreement.
"The Europeans just gave financial support. Lifting the visa, continuing [Turkey's EU membership] negotiations, customs union... None of that was put in place."
EU officials said that European Union governments have decided to provide more funding to Turkey on March 6 on the condition that refugees are no longer used as a bargaining tool.
"Turkey's decision to encourage people to leave or direct people [to Europe] without notifying Greece is not a friendly move, especially considering the 2016 treaty," Tsitselikes said.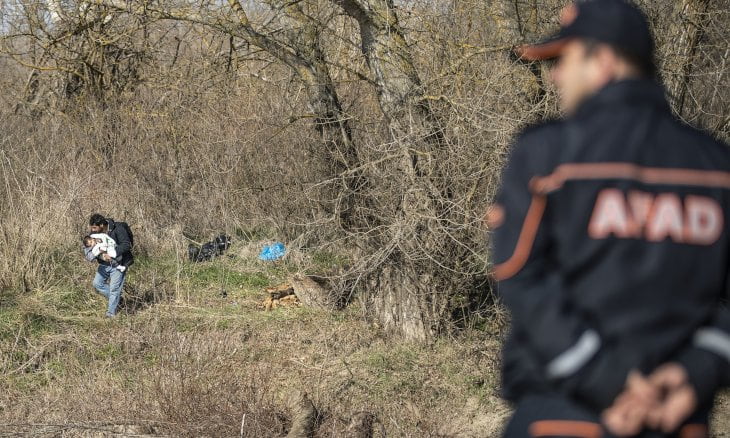 While Turkey bore a majority of the burden of the migrant crisis as the deal stated, Tsitselikes said it received 3.2 billion euros in aid and has changed its position in the region through unilateral moves.
"Turkey got involved in the Syrian civil war, contributed further to turning it into an international war and even seized land. The nature of its political responsibility has changed, Tsitselikes maintained.
"Turkey lost the EU's support because of its narrow-minded and authoritarian policies."
Turkey, Greece on a 'slippery slope'
Erdoğan agrees that Turkey's management of the migrant crisis from the onset of the Syrian civil war has been inconsistent at best.
Up until 2018, Turkey's migration policies were emotional and based on the assumption that the Assad regime would collapse and that Syrians would be able to return to their homeland.
"There was this approach of 'we'll eventually send them back somehow' so they never devised strategy about it. The humane policy of opening the border was right but we never considered the risks," Erdoğan said.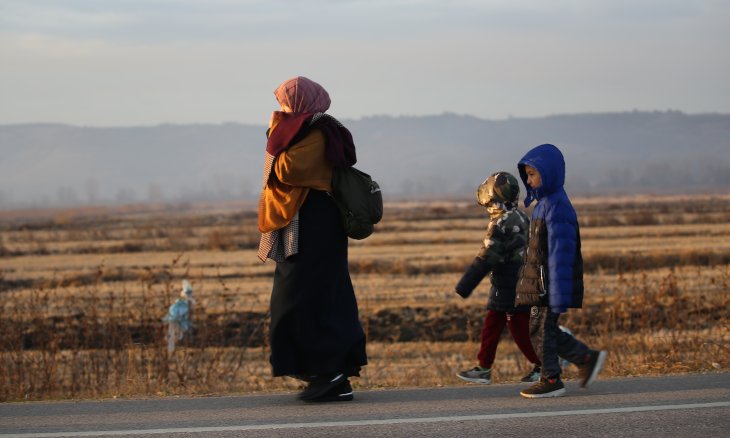 Hundreds of thousands of Syrian children were born in Turkey in the past years and most of them don't even speak Arabic, he said, adding that Syrian refugees have took root in Turkey and do no wish to leave.
"Turkey forced a sudden wave of migration upon Greece, which has undermined Greece's stable legal and institutional values. It's a slippery slope," Tsitselikes said.