Court denies emergency release of former HDP co-chair Demirtaş amid coronavirus pandemic
A Turkish court has rejected an emergency plea filed for former HDP co-chair Selahattin Demirtaş's release amid the COVID-19 outbreak. Demirtaş's doctor had previously told Gazete Duvar that the renowned politician is particularly vulnerable to the pandemic due to his hypertension and chronic respiratory tract disease.
Duvar English
One of the lawyers of the jailed former Peoples' Democratic Party (HDP) co-chair Selahattin Demirtaş has announced that their appeal for the renowned Kurdish politician to be released amid the coronavirus outbreak has been rejected. Lawyer Muhsin Kahraman said that the court has not even given any reason to refuse the request.
"Our request for the release of Demirtaş, who is in the coronavirus risk group due to his high blood pressure, heart condition and respiratory tract disease, has been rejected two weeks after our application, without any reason having been cited," Kahraman announced on Twitter on April 18.
1- Hipertansiyon, kalp ve solunum yolu hastalıkları nedeniyle korona virüs risk grubunda olan Sn. Demirtaş için yaptığımız tahliye talebi, başvurudan 2 hafta sonra HİÇBİR GEREKÇE GÖSTERİLMEDEN reddedildi.

— Mahsuni Karaman (@av_mkaraman) April 18, 2020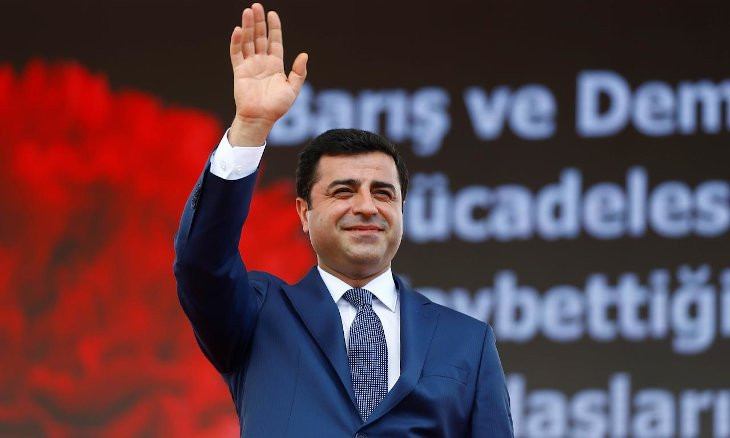 Doctor urges Demirtaş's release from prison citing health problems amid coronavirus outbreak
On April 3, Demirtaş's doctor had urged the authorities to release his patient from prison, saying his health problems make him vulnerable against the pandemic.
"Unfortunately, Demirtaş suffers from hypertension and a chronic respiratory tract disease, which pose the biggest risks in the face of COVID-19," doctor Cegerxun Polat had told Duvar.
Demirtaş, who was arrested on Nov. 4, 2016 on charges linked to the Kurdistan Workers' Party (PKK), was hospitalized last year after losing consciousness due to chest tightness and inability to breathe. Demirtaş had at the time said that his condition had worsened in prison as he suffered 20 such attacks in the past three years.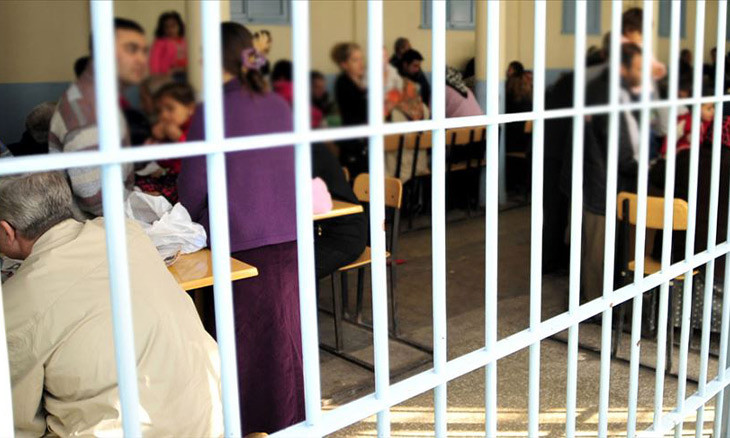 Three inmates die from COVID-19 in Turkey, 17 others infected
The COVID-19 outbreak has been now confirmed in Turkey's prisons. Justice Minister Abdulhamit Gül announced on April 13 that three prisoners have died from the virus.
A total of 17 convicts in five open prisons have contracted the virus, Gül told reporters in the capital Ankara. "Three of them, unfortunately, died during their treatment in hospital," he said.
Turkey's parliament on April 14 passed a bill that allows the release of tens of thousands of prisoners to ease overcrowding in jails and protect inmates from the coronavirus, but which critics slam for excluding those jailed on terrorism charges, mainly politicians, journalists and human rights activists.
Backed by the ruling Justice and Development Party (AKP) and its ally Nationalist Movement Party (MHP), which together hold a majority in the 600-seat parliament, the bill passed with 279 votes in favor and 51 against.
Human rights group and the opposition point out that "terror" has taken on a broad meaning in Turkey, essentially used as a way to criminalize any opponent of the government.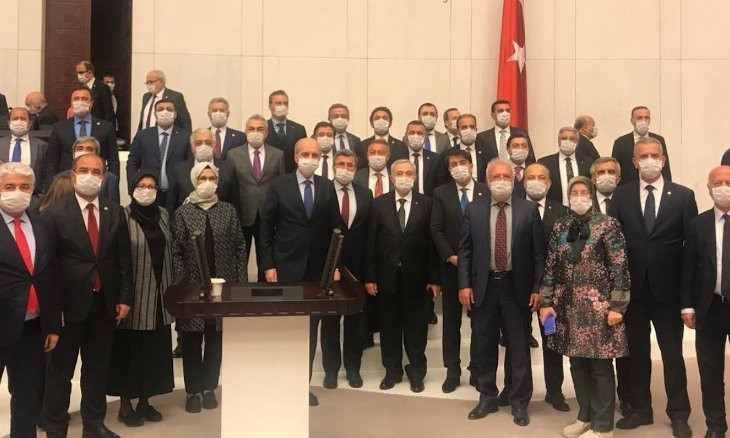 Turkish parliament passes bill to release thousands from prison, leaves journalists, politicians out