Prosecutors' investigation widens to include Diyarbakır Bar Association after criticism of top cleric
Turkish prosecutors have extended their investigation into bar associations over their criticism of Diyanet head Ali Erbaş, who last week suggested that "homosexuality causes illness." After the Ankara Bar Association, the Diyarbakır Bar Association also now faces charges of "insulting religious values."
Duvar English
Turkish prosecutors are extending their investigation against lawyers for criticizing Religious Affairs Directorate (Diyanet) head Ali Erbaş, who last week targeted Turkey's LGBT community and HIV-positive individuals.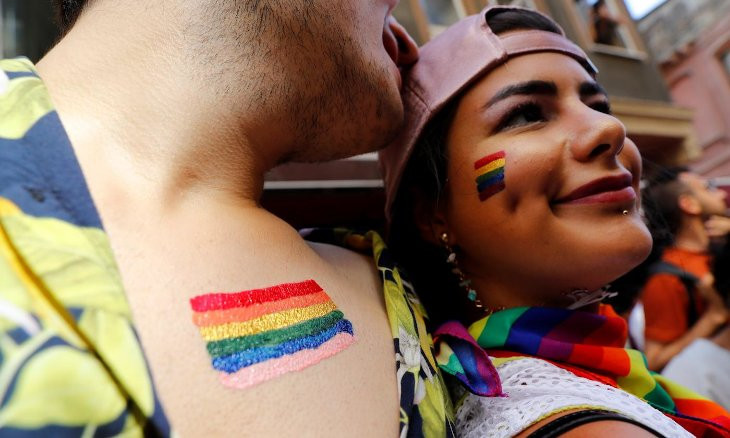 Association urges Turkey's top religious authority head to apologize for targeting LGBT individuals
After the Ankara Bar Association, the Diyarbakır Bar Association also now faces charges of "insulting religious values that have been embraced by a fraction of society."
Erbaş on April 24 targeted LGBT individuals in a sermon, saying, "Homosexuality causes diseases and decays lineage," citing a verse from the Koran.
"Islam accepts adultery as one of the biggest sins [haram]. It curses homosexuality, because it causes diseases and decay to lineage," Erbaş said in the sermon marking the first day of Ramadan amid the coronavirus (COVID-19) pandemic.
"Hundreds of thousands of people are exposed to the HIV virus caused by living out of wedlock, which is called adultery in Islamic literature, each year. Let's struggle together to protect people from these types of evils," he added.
Erbaş's remarks were slammed by a number of associations, including the Ankara and Diyarbakır bar associations.
Diyarbakır Bar Association officials released a statement on April 26, reading: "We have unfortunately witnessed Diyanet head making statements containing hatred speech and violating prohibition of discrimination during the Friday sermon titled 'Ramadan: Patience and Willpower Training.'"
The bar association said that such remarks have the risk of "increasing attacks against LGBT individuals and instigate a fraction of the society to commit crime" against them. "And we are never accepting an institution of the state to continue to make such discriminative remarks blatantly," it said, also recalling that it is the duty of the state to "prevent HIV-positive individuals to be stigmatized in society."
"We emphasize that Diyanet head cannot make remarks in violation of international agreements which we are a party to and of the equality principle which is regulated in the [Turkish] Constitution's 10th Article; and that no one can be discriminated due to their sexual orientation, gender identity and illness and this is also binding for all state institutions," the Diyarbakır Bar Association said.
Following the statement, prosecutors launched an investigation into the bar over insulting religious values.
On April 27, President Recep Tayyip Erdoğan threw his support behind Erbaş, saying: "An attack on our Diyanet head is an attack on the state."
"Our Diyanet head has made a statement, and with this statement he has fulfilled his duty with regards to his belief, discipline and duty. And what he said is right to the end. Of course our Diyanet head's remarks are binding for those who define themselves as Muslims," Erdoğan said.
Human rights groups have long accused Erdoğan and his government of neglecting, and in some cases of rolling back, the rights of religious and ethnic minorities, homosexuals and women.