Turkish customers threaten to boycott Decathlon for supporting Pride Month
French sporting goods brand Decathlon was threatened with a boycott by some customers because of their social media post supporting Pride Month. The brand said they were "proud of" their stance of inclusivity and that they were against all forms of discrimination.
Duvar English
Turkish customers have threatened to boycott French sporting goods brand Decathlon for the brand's support to Pride Month.
"There's room for all colors in Decathlon! ? We support diversity and inclusivity in a work environment where everyone is equal, regardless of sexual or gender identity," said Decathlon Turkey careers account in an Instagram post to mark Pride Month, prompting a group of Turkish customers to make calls for a boycott.
While the post received hate speech from many Instagram users, some even said they were boycotting the store and created a hashtag that said "boycott Decathlon" in Turkish.
Decathlon maintained their position and continued their support for the LGBT community in response to the negative backlash from social media users, releasing a follow-up statement to condemn hate speech.
Sporun birleştirici gücüne inanıyoruz. pic.twitter.com/tAcC753QpH

— Decathlon Türkiye (@DecathlonTurkey) June 4, 2020
"The reaction and comments that our post about workplace inclusivity and diversity received surprised and upset us. We are against all forms of discrimination," said the follow-up statement from Decathlon Turkey's official account.
Noting that the Universal Declaration of Human Rights maintains that all humans are born equal, the company encouraged readers to be "sensitive and inclusive in these days where discrimination leads the world into chaos."
The company's reference to "chaos" potentially alluded to the nationwide protests in the United States, condemning the brutal killing of George Floyd by a police officer.
"We proudly stand by our attitude that embraces all colors and diversity, that values humans for being human. We believe in the unifying power of sports!" the company said.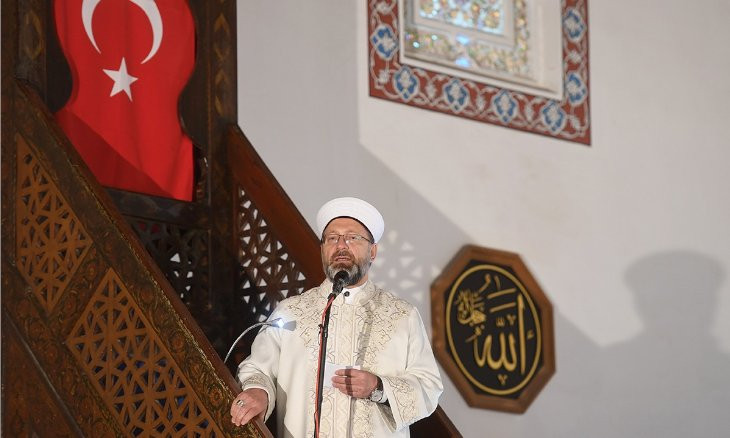 Turkey's top religious official once again targets LGBT individuals