Turkey's top court rejects case of senior who believes COVID-19 curfew violates personal liberty
Turkey's Constitutional Court rejected a senior citizen's application claiming their personal liberties had been violated by the COVID-19 curfew. Turkey's seniors were under curfew for almost three months in an attempt to curb the spread of COVID-19, until a June 9 decision allowed them to go outside during the day.
Duvar English
Turkey's Constitutional Court refused to try an individual application from a senior citizen who claimed that their right to personal liberty and safety was violated by the COVID-19 curfew.
Turkey's residents over 65 had been in isolation since March 21 until June 9, when President Recep Tayyip Erdoğan said that seniors would be allowed to go outside between 10 a.m. and 8 p.m.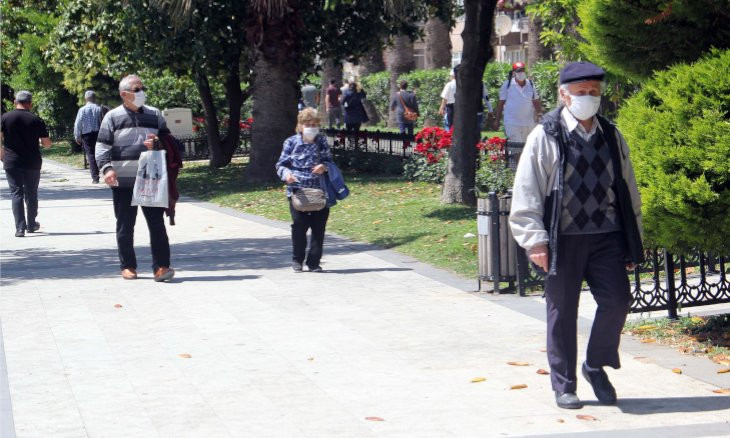 Turkey further eases virus restrictions, allows senior citizens to go out every day
The court's grounds for rejection was that the defendant hadn't exhausted their legal remedies.
Implemented in 2010, the Constitutional Court defines individual applications as "an exceptional and subsidiary remedy that can be exercised following the exhaustion of other remedies by individuals whose fundamental rights and freedoms are violated as a result of a procedure, act or neglect of public authorities."