Women to organize mass rally in Kadıköy to protest proposals for recusal from the Istanbul Convention
A women's organization rooting for the Istanbul Convention will be holding a rally August 5 to protest consideration by the ruling Justice and Development Party (AKP) to recuse from the international treaty against domestic violence and discrimination.
Duvar English
A group of women organized under the name "Enforce Istanbul Convention Campaign" will be holding a mass rally in Istanbul's Kadıköy district on August 5 to condemn Ankara's contemplation of recusing from the international treaty against domestic violence and discrimination.
Signed in 2011, Istanbul Convention is the first and fundamental piece of legislation in Turkey that protects women against domestic violence and gender discrimination.
Officials from ruling Justice and Development Party (AKP) have recently made comments about recusing from the convention, causing controversy nationwide and within their own political party.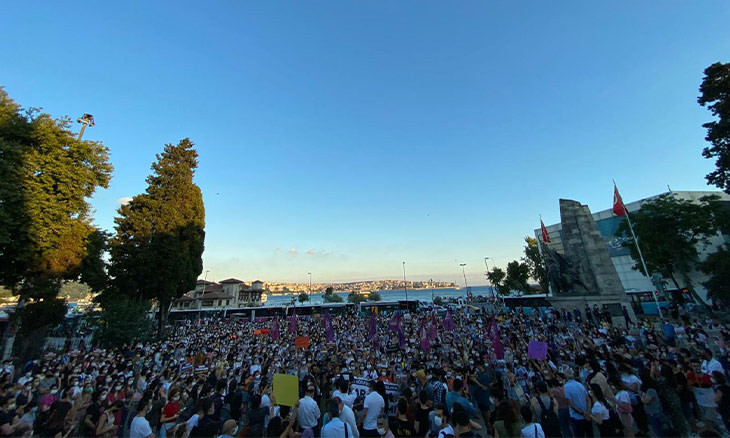 Murder of 27 year old fuels Turkey's feminist rebellion: Don't think about touching Istanbul Convention
The campaign group met with women's representatives from NGOs, unions and political parties, along with civilians, to talk about how to organize against the "attack on Istanbul Convention" on July 26.
"A large number of women from different circles feel the need to come together and say 'no' to all kinds of rights violations," said an official statement from the campaign group.
The women's group will be carrying out an online campaign on August 1, the anniversary of the Istanbul Convention's implementation.
"We will also be on the streets with pamphlets, brochures and stickers to come together with all women who want to protect their rights."
The women's group also urged women to participate in a rally on August 5 when the AKP's Central Executive Board would be discussing the recusal.
"We object to one party's board making a decision that will concerns all women!"
The women's collective urged all women in Istanbul to join them in the fight against rights violations.
"Let's stand side-by-side so that we are never one person fewer!"
Turkey's feminist movement became increasingly active since the murder of 27-year-old Pınar Gültekin earlier in June, which was the most recent in a series of femicides in the country.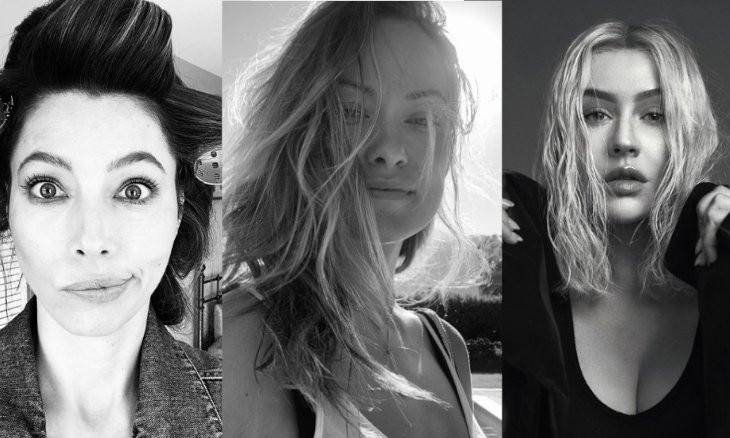 Celebrities post black and white photos to voice solidarity with femicide victims in Turkey