Yazidi woman rescued from captivity, trafficking in Turkish capital
Hale Gönültaş reports: A Yazidi woman who has been in captivity since 2014 was rescued from a home in Ankara. Abducted by an ISIS member in Iraq, the young woman was trafficked, eventually being tracked down by a family member.
Hale Gönültaş / DUVAR
A Yazidi woman in her 20s who had been abducted by ISIS in 2014 was rescued out of captivity in Ankara, where a man who "bought" her from her initial captors had been keeping her.
The young woman's symptoms showed that she survived sexual assault, physical violence and malnutrition.
Identified only as Zozan K, ISIS members abducted the young woman during the 2014 Sinjal Massacre near Mosul, Iraq, where around 6,000 women and children were captured.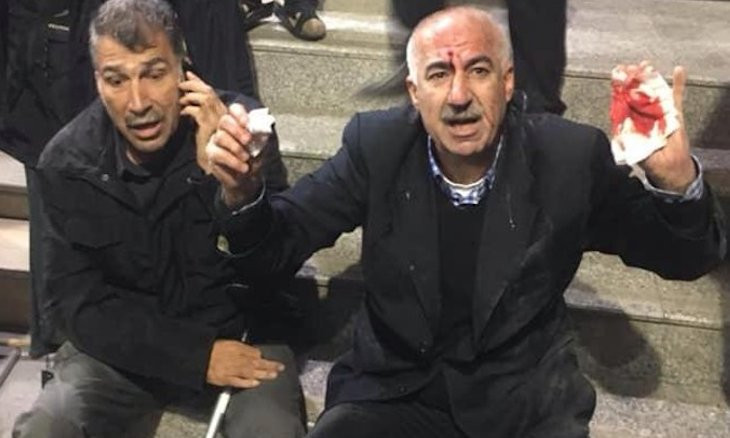 Yazidis repeatedly attacked in Turkey's southeast decide to leave country
While the majority of the young woman's family was killed, her uncle survived and continued to search for any living family members.
The family traced Zozan to a deep-web "slave market" in 2018, where her picture was displayed for only an hour, as the young woman was quickly "purchased" by a Iraqi Turkmen member of ISIS in Mosul.
After they were granted asylum in Australia in 2018, Zozan's uncle was informed that the young woman was being held in Ankara's Sincan district.
While Zozan was kept in a home with the ISIS member's family of two wives and four kids, the man was still traveling back and forth between Iraq and Ankara.
Mediators bargained with the ISIS member while he was in Iraq, paid him a ransom and took Zozan out of his Ankara home, taking her out of Turkey shortly after.