Hunger-striking lawyers' case to be taken to Constitutional Court
Rights organizations will take the case of Ebru Timtik and Aytaç Ünsal -- who have been on a hunger strike since April 5 to support their demand for a fair trial -- to the Constitutional Court. The move comes after an Istanbul court in July denied the release of Timtik and Ünsal, despite a medical report that says it is not "suitable" for the two lawyers to remain in jail.
Duvar English
The Freedom of Defense Coordination, a platform consisting of lawyers and rights organizations, has announced that it will file an application with the Constitutional Court for the release of lawyers Ebru Timtik and Aytaç Ünsal, who have been on a death fast since April 5 with the demand to be tried fairly.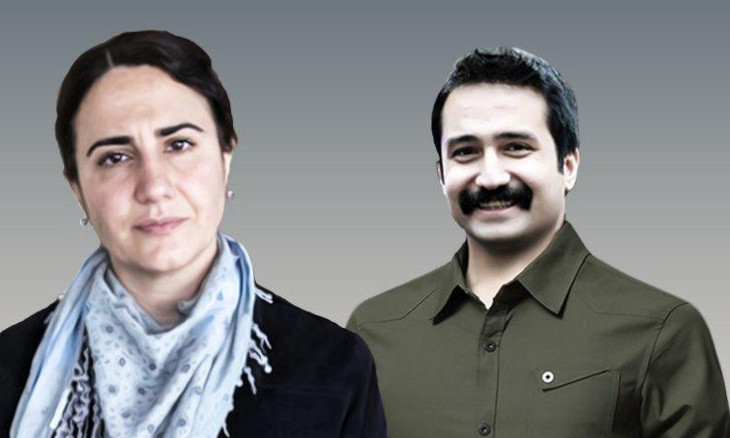 Death fasting Turkish lawyer urges people to not let authorities force feed him
The Freedom of Defense Coordination officials on Aug. 7 held a press meeting in front of Istanbul's Bakırköy Dr. Sadi Konuk Training and Research hospital, where Timtik is currently hospitalized.
Ünsal has been admitted to another Istanbul hospital, which also has a coronavirus unit and therefore possibly bring along risks for Ünsal. Until now, their lawyers have been unable to visit them in the hospital.
Association of Lawyers for Freedom (ÖHD) chair Hüseyin Boğatekin said during the press meeting that people of Turkey need to put a fight against fascism. Boğatekin said that Timtik and Ünsal were hospitalized against their will and what they demand is "not treatment, but a fair trial," Mezopotamya news agency reported.
Timtik and Ünsal are among a group of 18 lawyers who were convicted earlier this year with a total of 159 years in prison on charges of membership in the outlawed Revolutionary People's Liberation Party/Front (DHKP-C). The lawyers and their colleagues have blasted the charges, saying they lack evidence.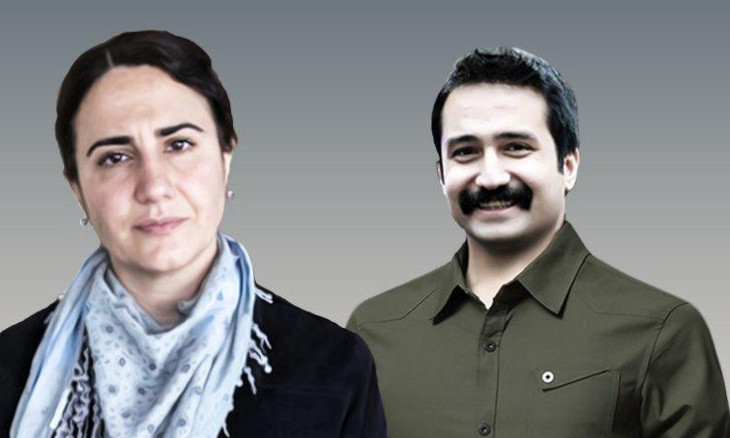 11,000 people sign petition in Turkey in support of lawyers on hunger strike in prison
The Istanbul 37th High Criminal Court in July denied the application for the release of Timtitk and Ünsal citing the existence of a flight risk and their conviction on terrorism-related charges. The court's decision came despite a medical report saying that the two lawyers should not remain in hospital. The court therefore asked the public prosecutor's office to refer Timtik and Ünsal to a hospital.
"They do not want treatment but want to be tried in a fair way. But at this point, we are going through the same things over and over again every day. The Court of Cassation is not giving its decision," said Boğatekin, adding that they will take the case to the Constitutional Court on Aug. 10.
The Court of Cassation, which is the last instance for reviewing verdicts given by courts of criminal and civil justice, has not so far given a decision regarding the two lawyers' case.
In July, Turkish bar association presidents called on the Court of Cassation to have Timtik and Ünsal released. "To those who are keeping their files at the Court of Cassation for a long time, don't you realize Ebru and Aytaç are dying?" İzmir Bar Association president Özkan Yücel asked.