Former HDP co-chair Demirtaş barred from seeing daughters in prison
Former HDP co-chair Selahattin Demirtaş hasn't been allowed to see his daughters in prison since the start of the pandemic, his wife said on Sept. 1. The renowned politician was barred from meeting with his daughters under the pretense of pandemic precautions, despite all safety measures being in place, Başak Demirtaş said.
Duvar English
Turkish authorities have not been allowing former co-chair of pro-Kurdish Peoples' Democratic Party (HDP) Selahattin Demirtaş to see his daughters even through a socially-distanced visitation since the beginning of the COVID outbreak, Demirtaş' wife Başak Demirtaş said on Sept. 1.
"Selahattin wasn't allowed to see our daughters Delal and Dılda together. Selahattin has only been able to see them once, and separately, since the pandemic began," Demirtaş tweeted.
6- Selahattin'in, kızlarımız Delal ile Dılda'yı birlikte görmesine izin verilmedi. Selahattin, pandemi başladığından bu yana kızlarını sadece birer kez, ayrı ayrı görebildi.

— Başak Demirtaş (@Basak__Demirtas) September 1, 2020
Başak Demirtaş noted the Turkish authorities had been usurping the family's rights under the pretense of pandemic precautions as Ankara has allowed workers, public servants and consumers to work, travel and commute without concern over the spread of COVID-19.
"But when it comes to seeing your loved ones, there's concern over the spread [of COVID-19] despite the double glass and iron bars that separate you," Demirtaş tweeted. "And it will definitely spread if fathers are allowed to see their kids!"
Başak Demirtaş said that it was understandable to temporarily stop in-person visits, but asked the Justice Ministry why distanced visits were being prevented.
"Say you stopped [distanced visitations], why not allow phone calls instead? You were talking about video calls, what's going on with that? Why are you robbing us of our rights?" Demirtaş said, mentioning the ministry's Twitter account.
4- Corona tedbiri olarak açık görüş kaldırıldı, tamam. Peki ama kapalı görüşleri neden engelliyorsunuz? Hadi engellediniz, onun yerine neden telefonda görüş hakkı vermiyorsunuz? Görüntülü görüşme dediniz, ne oldu? Hakkımızı neden gasp ediyorsunuz? @adalet_bakanlik @abdulhamitgul

— Başak Demirtaş (@Basak__Demirtas) September 1, 2020
Turkey's Justice Ministry had said at the end of March that inmates would be allowed weekly video calls during the pandemic.
Selahattin Demirtaş has been incarcerated since Nov. 6, 2016 on terrorism charges as Ankara has failed to release him despite domestic and international court rulings, including a 2018 European Court of Human Rights (ECHR) ruling for his release and compensation.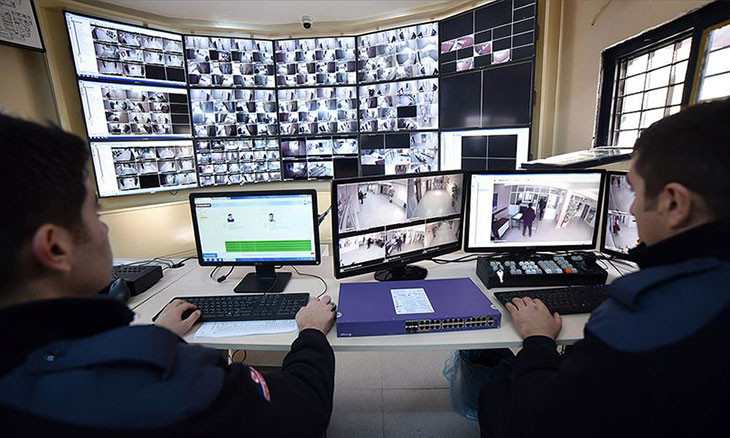 Turkish inmates now allowed weekly video calls, correctional staff to remain isolated on days off