Turkish authorities fail to take any action for four months in case of suspicious soldier death
Turkish authorities have failed to make any progress for the last four months in a lawsuit concerning the suspicious death of private Mustafa Araz. The Araz family are still waiting for the military to reveal the autopsy report, as they suspect that bruises and scars on their son's body were a sign that "he has been murdered."
Duvar English
Turkish authorities have failed to make any progress for the last four months in a lawsuit concerning the death of private Mustafa Araz, Mesopotamia Agency reported on Sept. 6.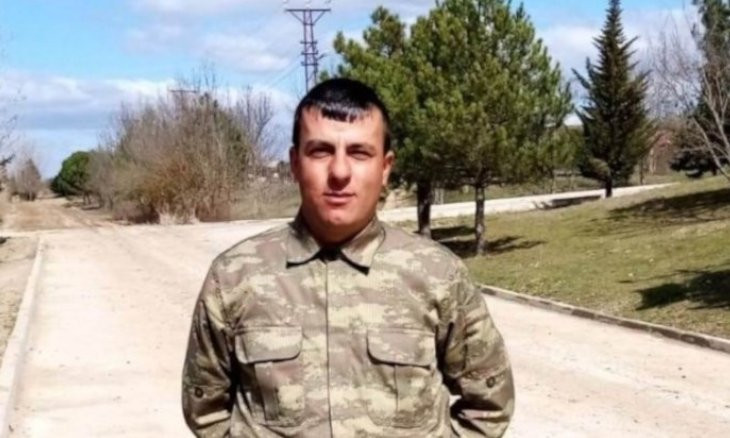 Military rules soldier's death as suicide, family questions bruises and scars on body
The soldier's death was ruled a suicide despite bondage and blunt force trauma markings on the body.
The 23-year-old Araz' body was found in front of an abandoned building on May 12 in the northwestern province of Kırklareli's Babaeski district.
The military officials said that Araz had been taken to a hospital on May 11 after he felt a chest pain, and a day later he committed suicide by jumping from an abandoned shopping mall.
The military refused to share the autopsy report with his family, but the family noticed bruises on his body while he was being prepared for burial.
Suspicious that their son may have been tortured to death, the Araz family filed a criminal complaint with the Babaeski Chief Public Prosecutor's Office in May, where Araz's case has been pending since with no progress achieved at all.
The family's lawyer Cesim Parlak said that they are still waiting for the military to reveal Araz's autopsy report and explain why the family's request for an expert examination of the body was turned down.
"This is a death in the military, and a suspicious one. [A case] that should be expedited is instead left to linger," the lawyer said, noting that the autopsy report's secrecy is unusual.
Meanwhile, Araz's father Hasan Araz thinks that the military's withholding of the autopsy report is suspicious, reinforcing his theory that his son may have been murdered.
Lawyer Parlak said that surveillance videos spotted a taxi near the site where the soldier was found, but that the military has failed to identify the driver. He also said the soldier is missing from hospital surveillance cameras for six minutes on May 11.
Meanwhile, the state's online tracking system for legal proceedings is not showing to Parlak which case documents the prosecutor's office has so far gone over.