Le Monde newspaper refers to ECHR chief Spano as 'sycophant' for his Turkey visit
An article penned by the Istanbul correspondent of French newspaper Le Monde has criticized ECHR chief Robert Spano's visit to Turkey, pointing out that the Turkish government has been severely violating its obligations under the ECHR. Journalist Marie Jégo said that Spano was expected to show "courage" during his visit, but instead "stormed into sycophancy."
Duvar English
French newspaper Le Monde has penned an article cricizing Robert Spano, the head of the European Court of Human Rights (ECHR), for his visit to Turkey.
The newspaper's Istanbul correspondent Marie Jégo has referred to Spano as a "sycophant" in the article and pointed out that Turkey has been severely violating its obligations under the ECHR.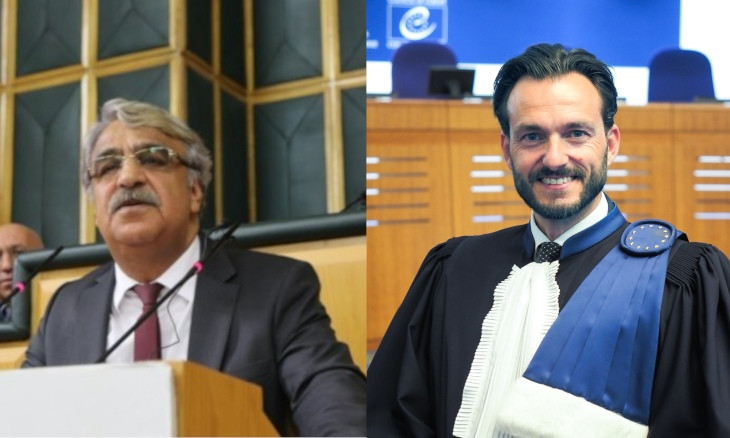 HDP co-chair urges ECHR head to reconsider decision to receive honorary doctorate from Istanbul University
Spano has come under fire for his visit to Turkey between Sept. 3-5. Critics have pointed out that the visit gave an air of legitimacy to Turkey's crackdown on media and other freedoms.
Some activists have even called for Spano's resignation, saying that the ECHR president could have limited his visit to meetings with his counterparts in the Turkish judiciary.
Spano on the other hand received an honorary doctorate from Istanbul University and also held a meeting with Turkish President Recep Tayyip Erdoğan which lasted 45 minutes on Sept. 4. The content of the meeting was not shared with the public.
On Sept. 5, Spano visited the southeastern province of Mardin and attended a conference at Mardin Artuklu University. Le Monde newspaper said that Spano should not have met with Mardin governor there, but instead should have met with former Mardin mayor Ahmet Türk, who was dismissed from his seat following his election in 2019.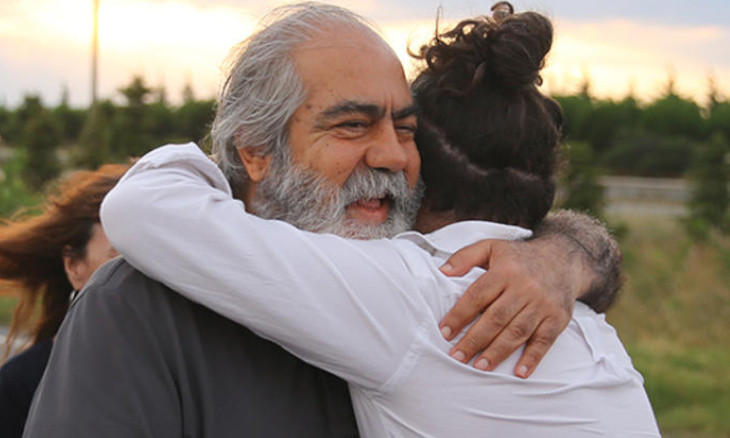 An open letter to ECtHR President Robert Spano
"As Turkey is a regular client of the ECHR, with more than 3,000 convictions to its credit since 1959, critics had imagined that the European judge would take advantage of his tour to send a message of firmness. Since the attempted coup of July 15, 2016, the situation has only worsened [in Turkey]. Justice has lost its veneer of independence, its decisions have become arbitrary. In prisons and police stations, torture has reappeared. These abuses were recently documented by the European Committee for the Prevention of Torture (CPT)," wrote Marie Jégo in her article.
"But at Istanbul University, Mr. Spano has been careful to dodge annoying subjects. His speech, delivered to a hand-picked audience - no students, no journalists - sounded like a civics class for high school students. Spano said in his speech, 'Society cannot progress without the critical commitment of its citizens. Every human being must be able to think freely in order to flourish and grow,'" the article read.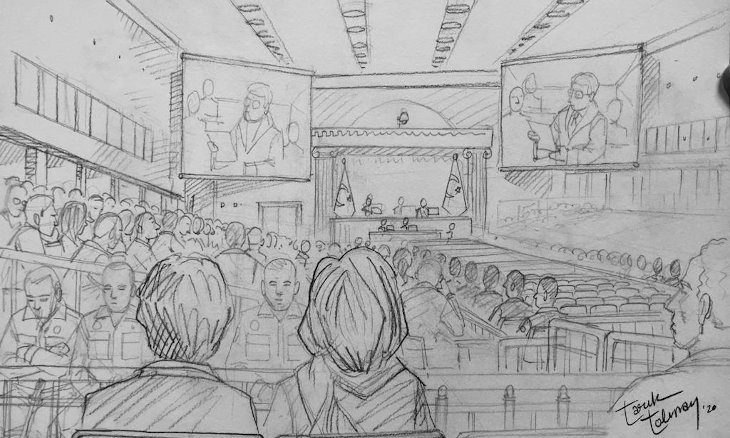 Turkey keeps ignoring ECHR decisions and CoE just watches
The journalist said that Spano was expected to show "courage" during his speech at Istanbul University, but instead "stormed into sycophancy."
Jégo said that Turkey's prions are full of "thought criminals," just like the country described in the dystopian novel of 1984 by George Orwell. "Nearly 100,000 Turks are under judicial investigation for 'insulting the president.' They can receive up to four years in prison," Jégo said, asking Spano if he brought up these "violations of rights" during his meeting with Erdoğan at the Presidential Palace in Ankara.
"The content of the talks was not disclosed in detail. Erol Önderoğlu, the representative of Reporters Without Borders (RSF) in Turkey, wants to believe that he took the opportunity to 'speak the truth,'" Jégo wrote.