Turkish court refuses to take politician's testimony despite accusation that he 'plotted Sivas Massacre'
An Ankara court has refused to take ultranationalist Patriotic Party leader Doğu Perinçek's testimony in the case of Sivas Massacre although the politician has been accused of "planning" the massacre.
Duvar English
The trial of three fugitive suspects of Sivas Massacre continued at Ankara 1st High Criminal Court on Sept. 9.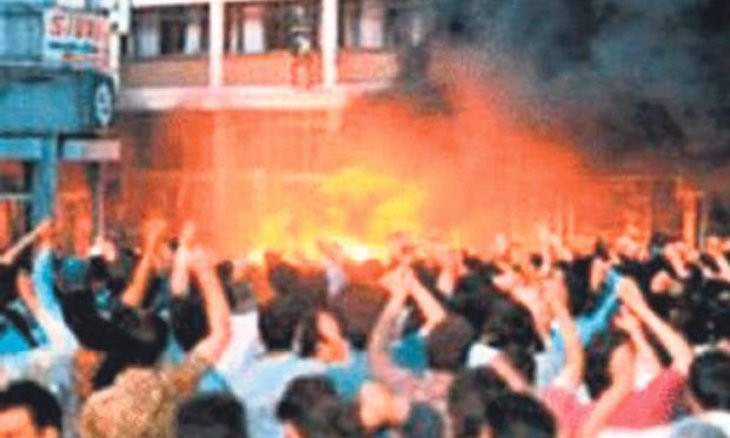 Turkey remembers victims of Sivas Massacre on 27th anniversary
The Sivas Massacre took place when a large group of radical Islamists set the Madımak Hotel in the Central Anatolian province of Sivas on fire on July 2, 1993, killing 33 intellectuals and two hotel personnel.
The attack against the Madımak Hotel targeted a group of artists and scholars participating in a conference organized by the Pir Sultan Abdal Culture Foundation (PSAKD), an Alevi organization. The event came at a time when writer Aziz Nesin, who was among the guests, had become a public target for translating Salman Rushdie's "The Satanic Verses" into Turkish.
Aziz Nesin's son Ahmet Nesin has recently said that Doğu Perinçek, the leader of Turkey's ultranationalist Patriotic Party (Vatan Party), is the one who "planned the Madımak Massacre." Ahmet Nesin did not say what he based this argument on.
Upon Ahmet Nesin's comments, the victims asked the Ankara 1st High Criminal Court to call in Nesin as well as Perinçek and take their testimonies. But the court denied this request, Mezopotamya news agency said.
The victims' lawyers also said that the fugitive three suspects in the case named Eren Ceylan, Murat Songur and Murat Karataş were being protected by Germany.
Lawyer Özgür Piroğlu said that they were getting rumors that suspect Eren Ceylan was sometimes going to the Netherlands. "I ask that Turkish authorities write a letter and ask Eren Ceylan's extradition," Piroğlu said.
The court said that the Dutch government did not know of Ceylan's open address and rejected the victims' request for an official letter to be sent to the Netherlands.
The trial has been postponed to Jan. 20, 2021.