Soldier on duty in Edirne attacked for speaking Kurdish
A 20-year-old Turkish soldier of Kurdish origin has been attacked by two other soldiers after he voiced his opinion that there should more Kurdish language in Turkey. Doğan Çetin said that his commander had called him a "terrorist and a backstabber." The military released a statement saying that the necessary legal procedures would be pursued with regards to the attack.
Duvar English
A soldier performing his mandatorymilitary service in the province of Edirne was attacked by two othersoldiers after he spoke Kurdish with a colleague and voiced hisopinion that there should be more Kurdish language education inTurkey.
20-year-old Doğan Çetin was heardspeaking Kurdish with a fellow solider by two other soldiers, wholater called him over to have a conversation.
"People from [the provinces of] Urfa,Van, and Şırnak are my brothers. We are all Kurds but we cannotunderstand each other. If only we were all able to have Kurdisheducation," Çetin said.
The two soldiers later called uponÇetin and took him to an area near a river bed, where one of themsuddenly hit Çetin in the face with a gun, breaking his nose andresulting in him having to get nine stitches. After he fell to theground, they continued to beat him, breaking his ribs.
"10 or 15 minutes before his happenedthey were talking with one another. This was planned," Çetin said.
Çetin was taken to the hospital andupon returning to the barracks, he was called a terrorist by hiscommander.
"You are a terrorist and abackstabber, how did they let you into the military?" the commandersaid, according to Çetin.
Following the attack, Çetin contacted the Presidency's Communication Directorate (CİMER), and shortly thereafter the armed forces released a statement saying that the necessary legal procedures would be pursued against the soldiers in question.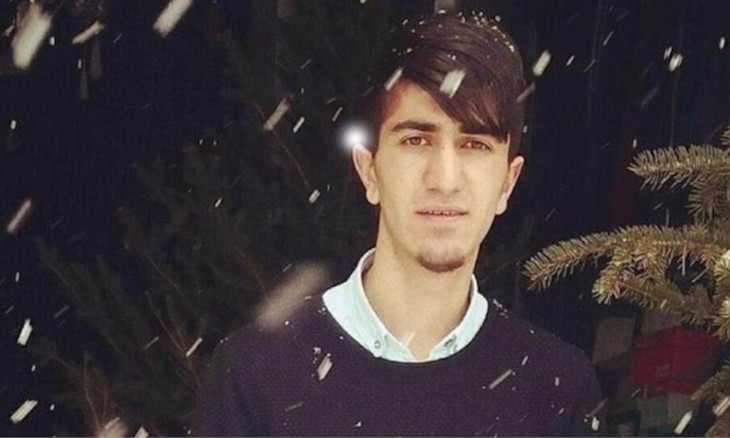 Family of Kurdish-origin soldier file lawsuit after suspicious circumstances of son's death