20 prisoners died in first nine months of 2020 in Turkey
Turkey's Human Rights Association revealed that 20 inmates died in prison in Turkey during the first nine months of 2020. Data also showed that there are currently 1,605 sick prisoners in Turkey, 604 of which are seriously ill.
Duvar English
Twenty prisoners have died behind bars in Turkey since the beginning of this year, according to figures from the Human Rights Association (İHD).
İHD figures indicated that there are currently 1,605 sick prisoners in jail, 604 of which are seriously ill.
Within the last week, 75-year-old retired teacher Takiyettin Özkahraman died while in prison, as did 76-year-old Ali Boçnak, who was jailed for conducting an Islamic funeral ceremony in Kurdish.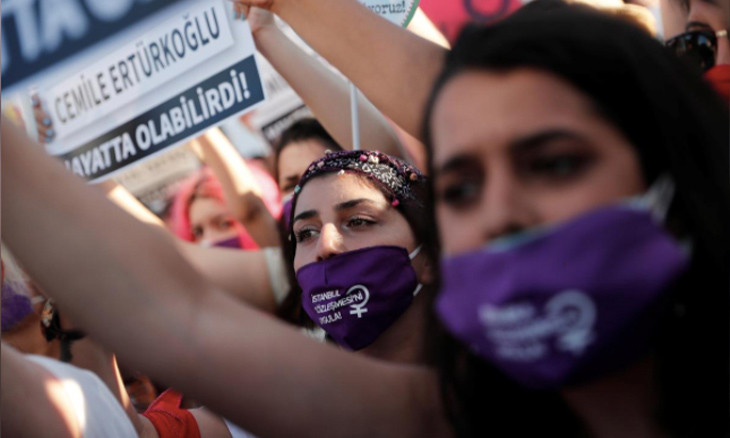 Turkey suffers dozens of deaths due to rights violations in 2020
The coronavirus pandemic has further deteriorated prison conditions in Turkey, according to the İHD's Nuray Çevirmen, as many prisoners do not want to go to the hospital and be tested for the virus, as a positive result will place them in solitary confinement for 14 days.
Some of Turkey's prisons have been hit hard by coronavirus, including one prison in the Sincan district in the capital of Ankara.
Legislation passed following the outbreak of the virus in Turkey led to the release of thousands of prisoners, including those convicted of violent crimes, while political prisoners, including prominent politicians, civil society activists and journalists, have remained behind bars.
The Turkish Medical Association (TTB) has demanded the release of prisoners who are elderly or have chronic illnesses.
"While the bodies of those inside are suffering with pain, the hearts of those on the outside are suffering. Your responsibility is to restrict their social lives, not take their lives. We are living with the worry that one day bad news will arrive. Sick prisoners need to be reunited with their loved ones," said Elif Özdemir, the relative of Cihat Özdemir, an ill patient in prison in the province of Kırıkkale.
Özdemir said that her relative's treatment had already been delayed prior to the pandemic and that he stopped receiving treatment when prisoners began to be tested for the coronavirus.