Suicide of trans woman sheds light on plight of Turkey's trans community
The recent suicide of a transgender woman in Istanbul sheds light on the struggles faced by the group in the metropolitan city. Hailing from a conservative central Turkey province, the transgender woman faced threats of violence from her roommates to the point where she didn't feel safe in her Istanbul home.
Cihan Başakçıoğlu / DUVAR
The number of LGBT people in Turkey that have committed suicide has increased in recent years, as well as the number of those who have been the victims of hate crimes.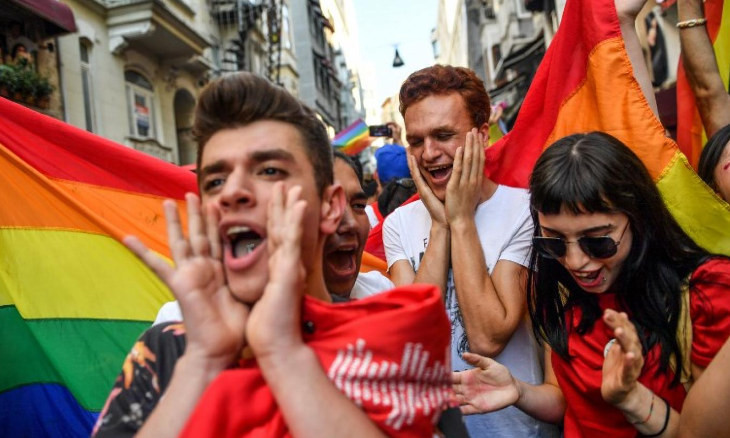 Populism in Turkish politics and the LGBTI community
A recent example is the tragic case of the trans woman Gökçe Umay, who recently committed suicide. Gökçe hailed from the conservative Central Anatolian province of Karaman and was forced by her family to marry at an early age, but eventually escaped her hometown and went to live with friends in Istanbul.
Trans people in Turkey, even in cities such as Istanbul and Ankara, face regular instances of violence and discrimination and often have difficulty finding jobs outside of sex work, which often leads to their exploitation and abuse.
While facing death threats from her family in Karaman, Gökçe also experienced problems with her roommates in Istanbul, to the point where she began putting chairs in front of her bedroom door due to threats of violence that she had been receiving.
Gökçe's friend Zeliha Ermiş witnessed her suicide. Ermiş spoke with a psychologist and then called an ambulance but Gökçe threatened to shoot herself if anyone entered her room, and eventually took her own life by shooting herself with a rifle.
"Beforehand she had serious problems with her roommate. Her roommate and his girlfriend put her under pressure to move out. She didn't have any financial opportunities. I was providing support but I also recently left my job," Ermiş said.
"She had to stay in the house where she experienced mobbing because she had no money. There was a nightstand in her room, and they even took that away. They threw her stuff on the floor an asked for more money for everything. Her roommate recently threatened to beat Gökçe and sent messages saying that he would come and smash her eyes in. This happened a few days before the suicide," said a friend of Gökçe's who declined to provide their name.