Torture in Turkish prisons under scrutiny again following inmate's death
The death of Serkan Tumay in a prison raised concerns on the prison conditions in Turkey once again. While Tumay's family says that he was tortured by prison guards repeatedly and died as a result in Kırıkkale F-Type Prison, opposition deputies Ömer Faruk Gergerlioğlu and Gülizar Biçer Karaca asked Justice Minister Abdülhamit Gül to explain how he died.
Duvar English
The death of an inmate in a prison in the Central Anatolian province of Kırıkkale following apparent torture has brought prison conditions under scrutiny once again.
Serkan Tumay's family said that his body was filled with bruises and held prison guards in Kırıkkale F-type Prison responsible for his death.
Tumay's brother Gökhan Tumay said that he had previously asked for his brother's transfer to another prison because he was heavily beaten by guards.
While prison authorities gave no explanation on his death on Oct. 17, his family claimed that it was as a result of the heavy beating by prison guards a month ago.
"I believe that my brother was killed because of the beating incident that we complained about previously. That's why I filed a complaint about the prison management," Tumay said, adding that he asked for the examination of camera footage.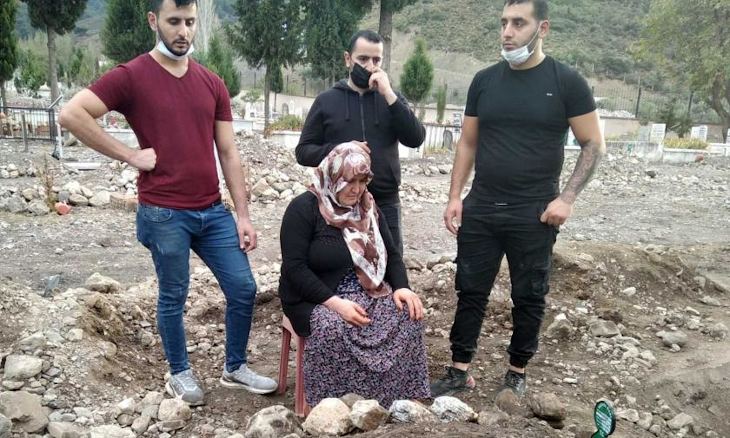 According to the family, Serkan Tumay wasn't taken to a hospital after suffering from heavy injuries.
Tumay's mother Hasibe Tumay said that she wasn't allowed to visit her son and that's when the beating took place.
"Prison authorities killed my son. At first officials with masks locked him up in a room and broke his arm and skull and now they killed him. I filed a complaint against everyone who caused the death of my son. They will be held accountable," Tumay said.
Main opposition Republican People's Party (CHP) deputy leader Gülizar Biçer Karaca submitted a parliamentary question with the demand for Justice Minister Abdülhamit Gül to answer.
Bir telefon geliyor cenazenizi alın diyorlar.
Serkan'ın bedeni yara bere içinde...
Cezaevinde Serkan Tumay'a ne oldu?
Sorumlular hesap verinceye kadar ailesinin yanındayız.
#SerkanTumayNedenÖldü pic.twitter.com/M9rVkabYZL

— Gülizar Bicer Karaca (@GulizarBicer) October 20, 2020
"Are there any reports regarding the beating of Serkan Tumay in prison? Was an investigation launched into the incident? When was the last time he was taken to a hospital?" Karaca asked.
Peoples' Democratic Party (HDP) deputy Ömer Faruk Gergerlioğlu also asked Minister Gül to explain what happened to Tumay in a parliamentary question.
"Another suspicious death in prison!" Gergerlioğlu said on Twitter.
Kırıkkale F tipinde neler oluyor?

Cezaevlerinde bir şüpheli ölüm daha!

Darp yüzünden öldüğü iddia ediliyor
Serkan Tumay, Bitlisli 18 yaşında adli mahpustu

Hep böyle yakınlarından mı haber alacağız?
Yine ancak skandalın fotosu çıkınca mı açıklama yapacaksınız?@abdulhamitgul pic.twitter.com/ym1ZAJL6xU

— Ömer Faruk Gergerlioğlu (@gergerliogluof) October 19, 2020
Tumay's death came days after another prisoner's death sparked debate.
Mustafa Kabakçıoğlu's lifeless body was found on a plastic chair and media reports said that he repeatedly asked to be transferred to a hospital.
Opposition deputies questioned whether Kabakçıoğlu's death was as a result of neglect.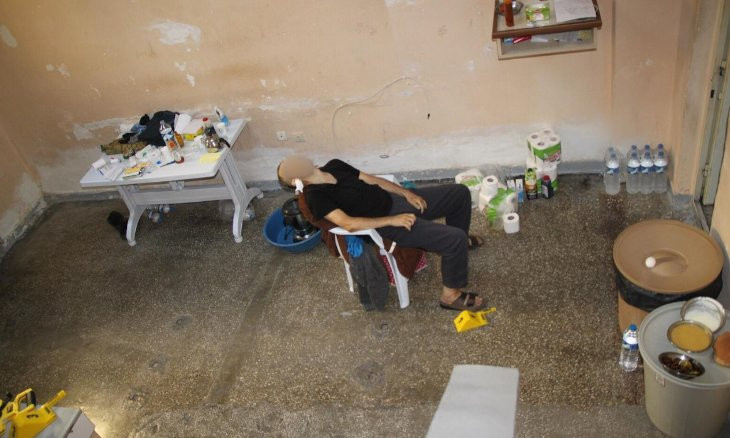 Sacked policeman's grim death sparks debate on COVID-19 data in Turkish prisons