Turkey's Constitutional Court ruled rights violations occurred in 94 pct of accepted appeal cases
As Turkey's Constitutional Court has been targeted by the ruling AKP-MHP coalition over decisions deemed unfavorable by the government, court statistics show that rights violations occurred in 94 percent of the appeals accepted by the court.
Duvar English
Between 2012 and 2020, Turkey's Constitutional Court ruled that human rights violations had occurred in 93.7 percent of the appeals that have been accepted by the top court, according to statistics from the court.
The top court handed down rights violation decisions in 10,428 of 11,124 accepted appeals. Some 55 percent of these cases involved the right to a fair trial, while 25.9 percent involved property rights, and 5.7 percent pertained to freedom of expression.
Meanwhile, out of the 244,743 appeals that were processed by the Constitutional Court between September of 2012 and September of this year, some 220,202 were ruled inadmissible.
The ruling Justice and Development Party (AKP) has increased its grip on the judiciary in recent years, firmly controlling courts presiding over political trials that have resulted in dozens of high-profile politicians, activists, and journalists being jailed on baseless charge.
For its part, the Constitutional Courthas been among the institutions targeted for handing down decisionsunfavorable to the ruling party and its coalition partners in theNationalist Action Party (MHP).
In September, the court ruled in favor former main opposition Republican People's Party (CHP) lawmaker Enis Berberoğlu, saying that the politician's right to stand for election and to conduct politics as well as his right to personal liberty and security had been violated
On June 4, Turkish parliament stripped Berberoğlu of his deputyship, along with two other lawmakers from the Pro-Kurdish Peoples' Democratic Party (HDP).
Berberoğlu had been sentenced to five years and 10 months in jail in the case regarding a story on National Intelligence Agency (MİT) trucks filled with weapons bound for Syria. He was accused of providing footage of the trucks to journalist Can Dündar and was sent to prison in 2017.
He was re-elected to the parliament in the June 24, 2018 elections but was not released from jail until Sept. 20, 2018, when the Court of Cassation postponed the execution of the sentence due to his re-election as a lawmaker.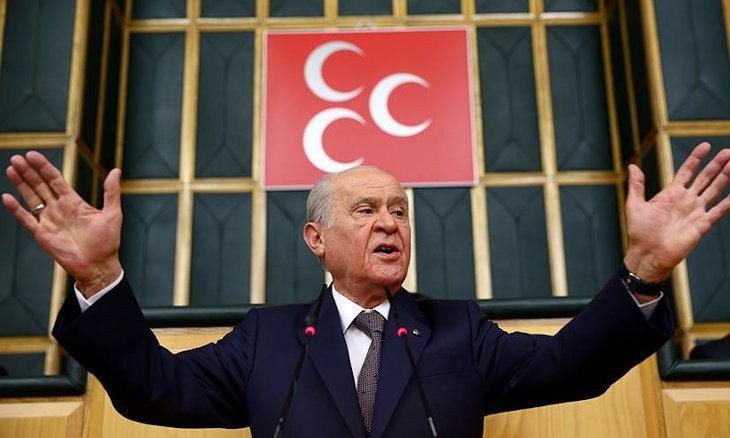 MHP leader Bahçeli calls for restructuring Turkey's top court in line with presidential system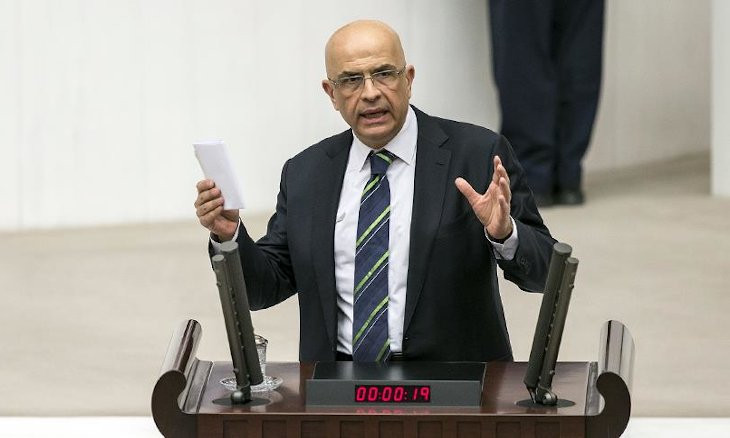 Berberoğlu's retrial demand rejected once again in spite of top court ruling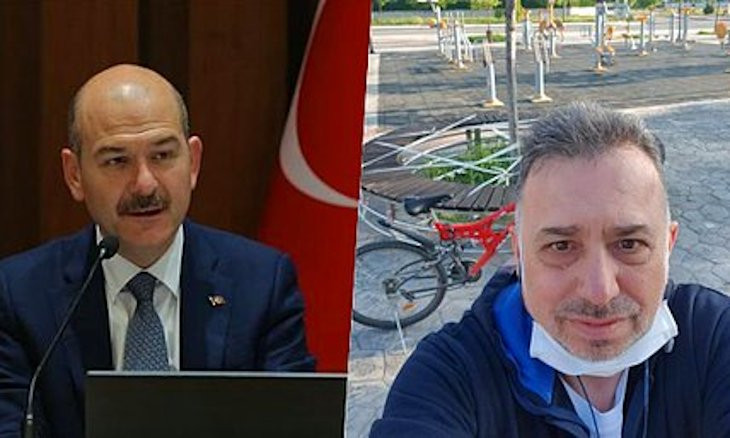 Turkey's Constitutional Court member criticizes Minister Soylu for targeting court president