Workers battered, detained at Boğaziçi Uni for protesting faculty who failed to pay wages
Seven workers were detained in front of Istanbul's prestigious Boğaziçi University for protesting a faculty member who failed to pay them wages and damages at electronics manufacturer Bimeks. The workers say they didn't receive wages in 2016.
Duvar English
Seven workers of electronics manufacturer Bimeks were violently detained outside Istanbul's Boğaziçi University where they were protesting unpaid wages and damages on the part of employer and faculty member Vedat Akgiray, Mesopotamia Agency reported on Nov. 2.
The workers staged a sit-in in front of the university where Bimeks employer Akgiray is a faculty member, holding up a sign that read "Don't teach classes, pay our rights!"
Some 1,500 workers didn't receive wages in 2016, a press statement read by representative Emine Soysal said.
The workers also claimed that Akgiray hindered with the company's stock value in an embezzlement scheme, and confiscated all wages and damages when the board was dissolved in 2018.
"Akgiray continues to teach a work ethics class. We won all lawsuits but the law doesn't work on thieves," the statement said.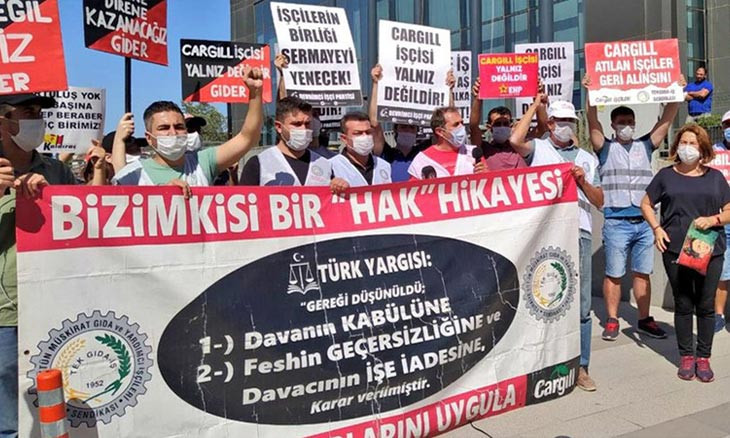 Turkish workers on day 894 of protest against US company Cargill