Turkish journalist prevented release from jail after questioning strip search request
A jailed journalist could spend an additional year in prison instead of being released early for good behavior after questioning the legal reason behind the request for a strip search when transferring to another penal facility.
Barış Yıldırım / DUVAR
A journalist who has been in prison for years was denied release from jail after she questioned authorities' strip search request.
Journalist Aslıhan Gençay was transferred to an open prison with the expectation that she would be released early on "good behavior" after four years behind bars on terror charges. However, after questioning the reason behind a request for a strip search, prison authorities punished Gençay with three-day solitary confinement and filed an investigation against her for "insulting, threatening, and obstruction of duty."
The punishment nullifies the good behavior status that Gençay had earned which qualified her for early supervised release. Moreover, a judge could decide to extend her sentence as much as a year, according to Gençay's lawyer Tugay Bek.
Gençay was transferred from a prison in the province of Kayseri to an open prison in the province of Sivas, where those who are on the verge of supervised release are often sent to serve the final days of their sentence.
The journalist submitted to the standard prison search, but objected to the strip search, in which she was requested to drop to the ground and stand back up three times while naked in order to determine whether or not Gençay was hiding drugs in her body, according to her lawyer.
The warden prison met with Gençay a day later and said that he had filed an investigation against the guard who demanded the search, and that if he was there, such a thing would not have happened. The warden said that the judge of execution was a good person and would reverse the decision, according to Bek, who added that he hoped this would in fact be the outcome.
On Nov. 5, the judge is slated to hear the testimony of the prison guards that filed the complaint against Gençay. Bek said that he does not expect them to recant their story of events. During a previous hearing on Nov. 2, Bek emphasized to the judge that his decision could result in Gençay spending another year in prison instead of being released as scheduled.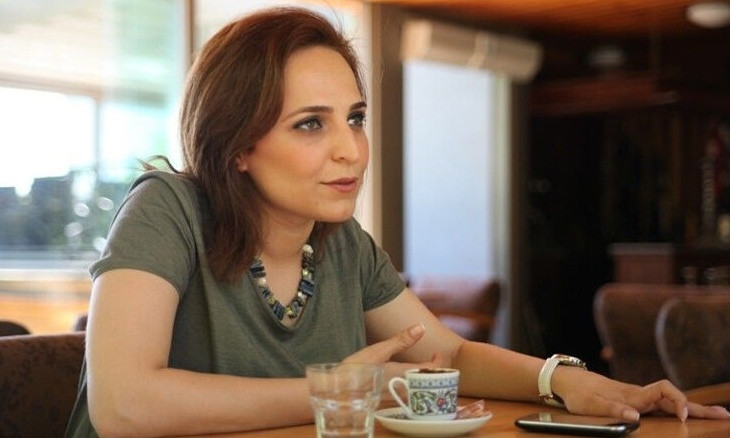 Women journalists' group launches campaign for Turkey to drop charges against journalist Ayşegül Doğan