Hundreds of Boğaziçi University academics teach Erdoğan-appointed rector 'how to count'
More than 200 Boğaziçi University academics held up signs displaying numbers to protest the president's appointment of a rector to the school, and especially the rector's statement that some 20 academics were preventing him from working by lobbying among the staff.
Duvar English
Academics of Boğaziçi University held signs displaying their numbers in a Feb. 5 protest against President Recep Tayyip Erdoğan's rector Melih Bulu's statement that there were merely 20 academics who didn't support his appointment via presidential decree.
"Around 20 academics are sabotaging work by employing peer pressure," Bulu said on Feb. 3, as the school's academics have been staging their daily protests over a month in front of Bulu's office.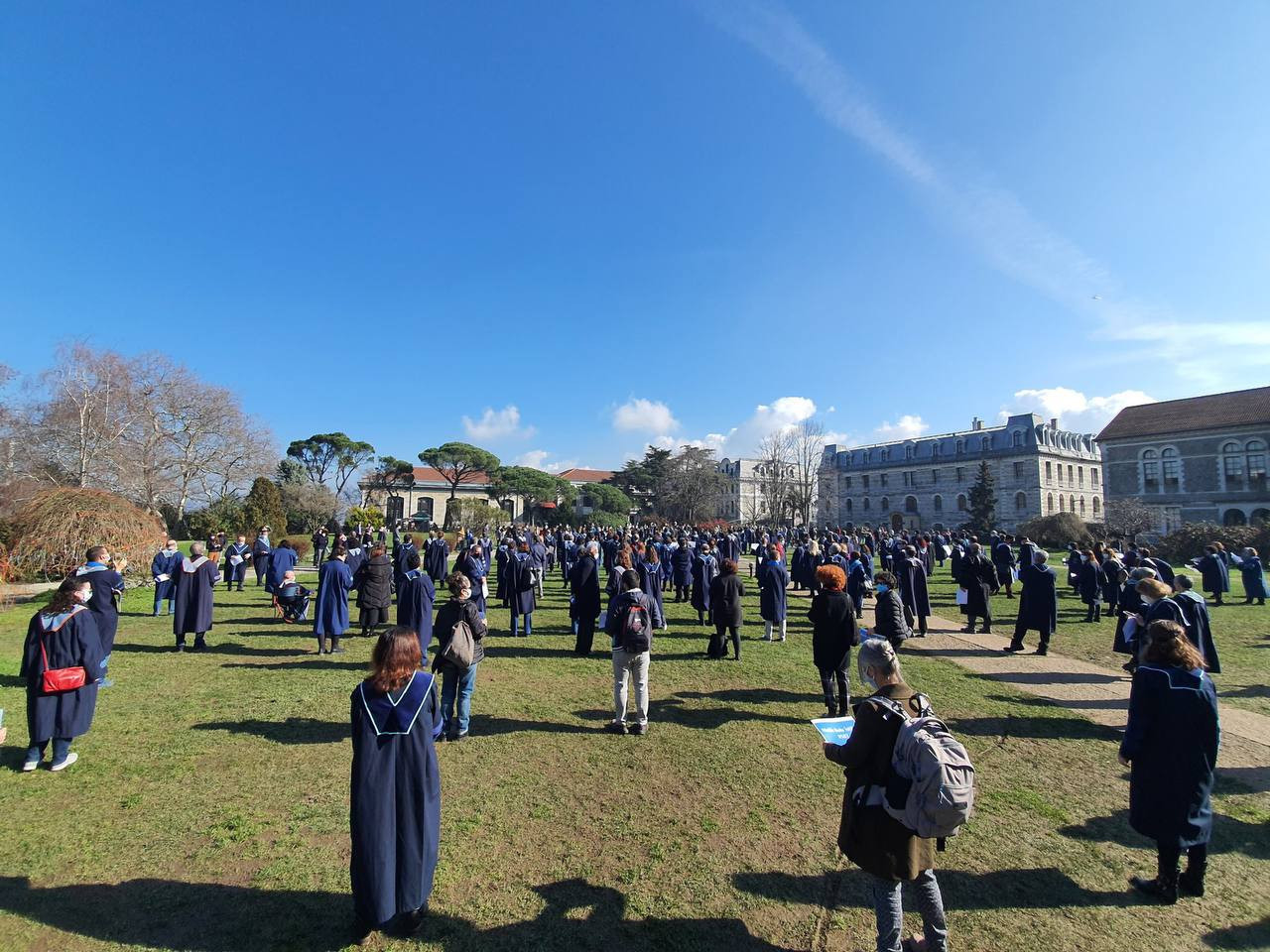 Standing with their backs to the rectorial office, the academics held up at least 200 signs that displayed their numbers.
Academics said that Bulu incorrectly claimed that a small lobby among them was holding back the rest from showing support. "Hundreds of professors have insistently protested the rector appointment for five weeks," they have said.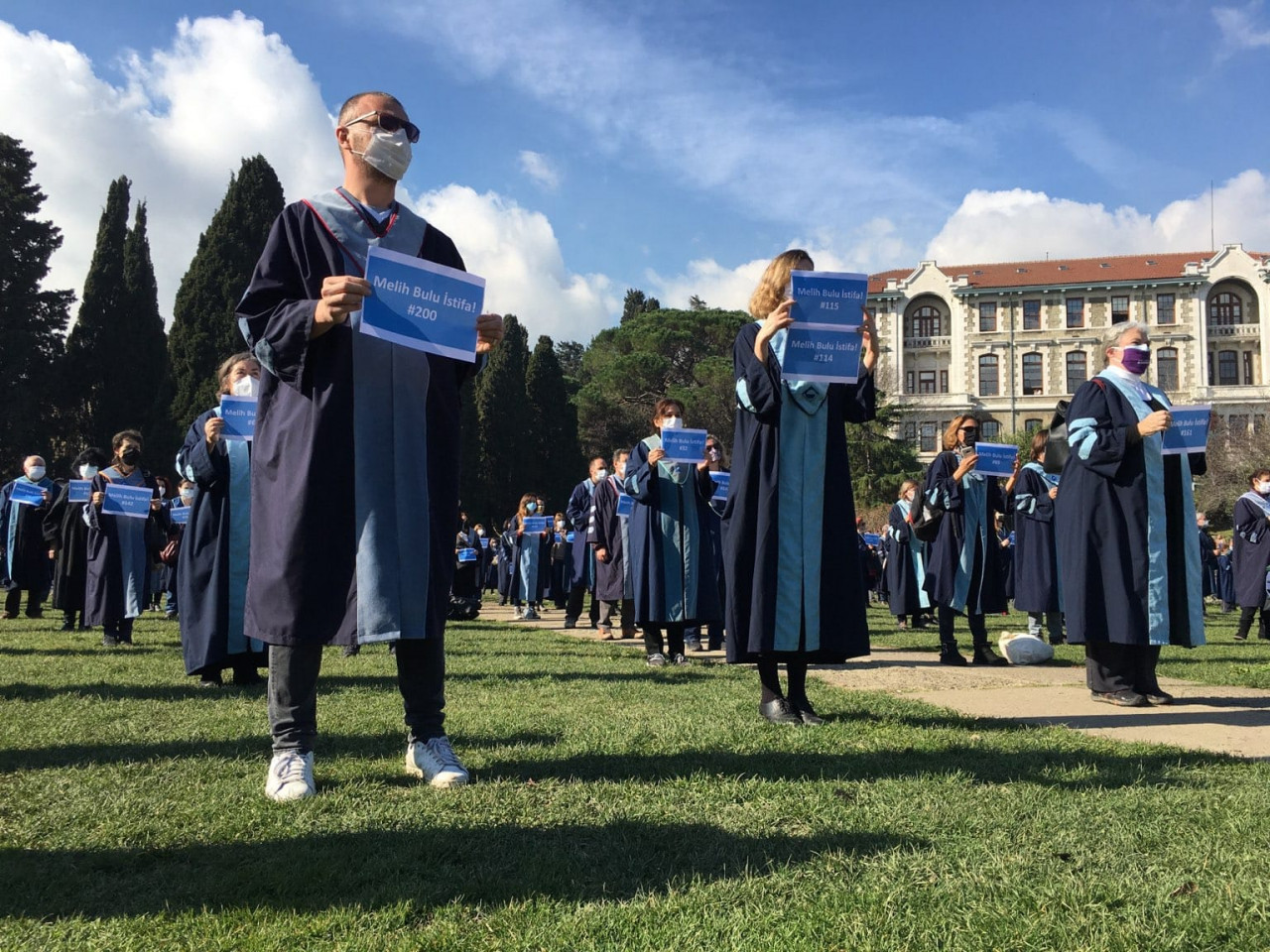 "As you can see here today, there are hundreds of us professors who want the appointed rector's resignation," the academics said in their Feb. 5 press statement.
Unlike what Bulu said, almost every academic he's spoken to has told him his appointment was wrong, and that he should resign, the academics also said.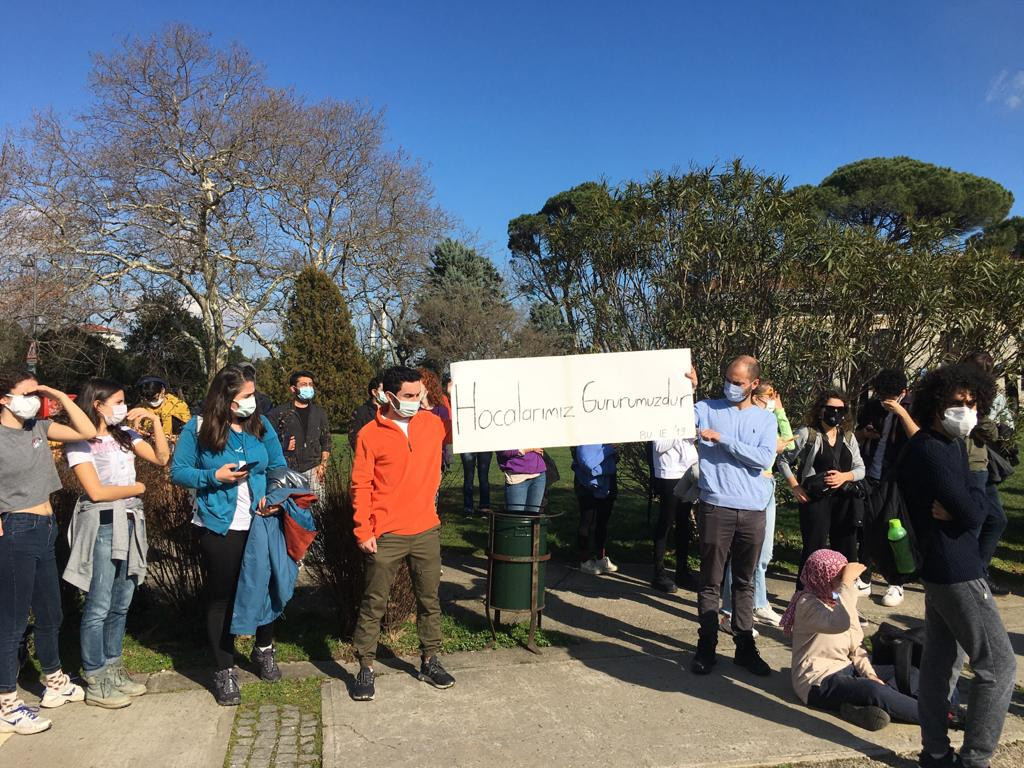 Condemning the violent battery and detention of hundreds of protesters since the beginning of the week, the academics also defended the LGBT student body, which came under the attack of the government for depicting Islam's sacred site of Kaaba with LGBT flags in an art exhibit.
Meanwhile, in Ankara, academics of the Middle Eastern Technical University (ODTÜ) on Feb. 5 gathered in support of the Boğaziçi University community.
Boğaziçi Üniversitesi'ndeki gelişmeler ve sonrasında ortaya çıkan duruma ilişkin ODTÜ öğretim üyeleri olarak bugün basın açıklaması yaptık. pic.twitter.com/f5HWncRQc6

— H. Tarık Şengül (@HTarikSengul) February 5, 2021