Instagram censors post on Turkish university's pride march trial, citing 'sensitive content'
Instagram's algorithm last week censored Amnesty Turkey's post on the METU Pride trial, citing "sensitive content." Although the Facebook-owned company later reversed its mistake, this incident shows that poorly designed algorithms can inadvertently facilitate discriminatory processes.
Duvar English
Instagram last week blurred a post shared by Amnesty Turkey on the case of 18 students and one academic who are being prosecuted for their participation in a Pride march on the campus of Ankara's Middle East Technical University (METU) on May 10, 2019.
The move came after Instagram's algorithm identified the post as "sensitive content." Three days later, the Facebook-owned company said that the relevant content was marked as sensitive in error and reversed its mistake.
Amnesty Turkey on Dec. 5 released a video on Instagram detailing the case into METU students who are facing charges of "participating in an unlawful assembly" and "failing to disperse despite being warned." When social media users wanted to share this post on their own pages, they came across a warning reading "sensitive content."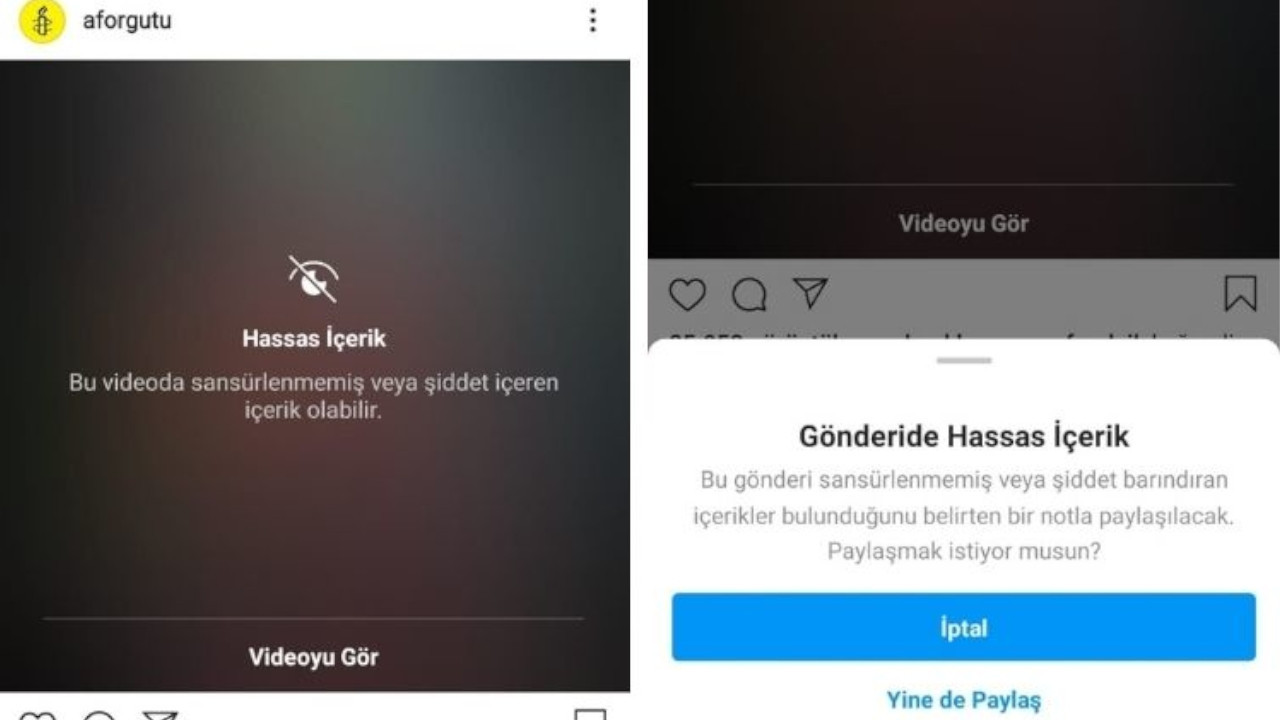 Although Instagram reversed its mistake on Dec. 8, its move drew severe criticism, raising questions as to how the company manages its algorithm.
Facebook recently said that the platform is changing its hate speech algorithm to be more sensitive toward attacks on Black people, Muslims, Jews, LGBTQ people, and other minority groups.
METU Pride had been organized peacefully every year since 2011. However, on May 6, 2019, the METU administration unlawfully banned the Pride march. Since the administration's decision contravened the Ankara court's ruling, students exercised their right to freedom of assembly and gathered to proceed with their annual march.
The university administration then contacted the Ankara police asking them to intervene to prevent the march from taking place. The police used excessive force on peaceful protestors on the day: tear gas and plastic bullets were fired at the crowd, students were dragged across the ground, pushed up against trees and sustained head injuries.
Despite the police violence, it is the 18 students and one academic who are now being charged and prosecuted, facing a possible prison sentence of up to three years.
The last hearing into the case took place on Dec. 10, but as the prosecutors failed to present their final sentencing opinion ("mütalaa"), the hearing has been postponed to April 30th.