Istanbul Governor's Office bans lawyer's march for Kurdish language on centennial of Lausanne Treaty
Istanbul Governor's Office on July 24 banned lawyer Suphi Özgen's march from Istanbul to the capital Ankara for the right to education in their mother tongue with the slogan 'I am walking for Kurdish' on the centennial of the Lausanne Treaty.
Ferhat Yaşar / Gazete Duvar
Chair of the Kurdish Language Movement Association Suphi Özgen wanted to march from Istanbul to capital Ankara to draw attention to "assimilation and education in mother tongue" on the 100th anniversary of the Lausanne Treaty.
Turkish police on July 24 prevented Özgen in Istanbul's Sultanahmet district due to a ban decision by the Istanbul Governor's Office.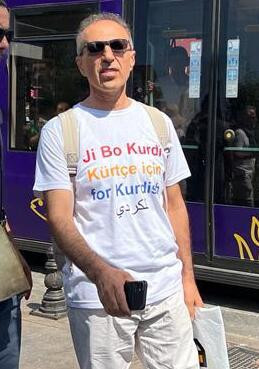 Özgen came to Sultanahmet Square wearing a t-shirt that reads "for Kurdish" in Kurdish, Turkish and Arabic for the march he wanted to organize with the slogan "I am walking for Kurdish."
After the police notified him of the governor's ban, Özgen said he would appeal the decision and left the square.
The Lausanne Treaty is seen as the treaty by which the government established in Ankara after the First World War, independent of the Ottoman administration in Istanbul, gained international legitimacy. Hence, it is considered the founding treaty of the Republic of Turkey.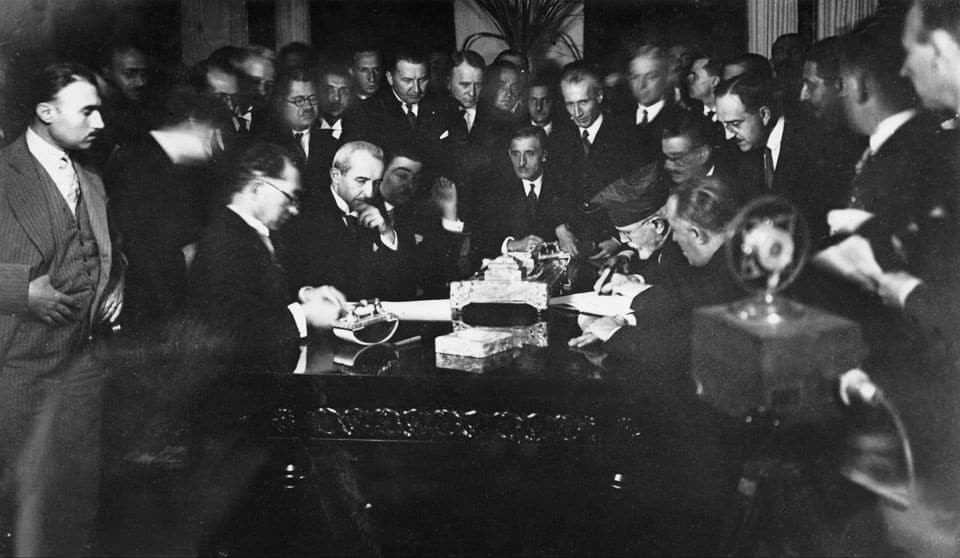 With the treaty, Turkey's current borders were largely drawn. It defined non-Muslims living in Turkey as "minorities" and also granted minority status to the Turkish community in Western Thrace. The treaty also caused the "population exchange" of more than 1.5 million ethnic Greeks and Turks between Turkey and Greece.
The Kurdish people, on the other hand, asserts that the signatory states rejected the rights and existence of the Kurds and ignored their right to self-determination.
With the treaty, Greeks, Armenians and Jews living in Turkey gained the right to open their own schools and teach all but certain subjects in their own language.
According to the law, no language other than Turkish may be taught to Turkish citizens as their mother tongue in educational and training institutions. However, special courses may be opened for the learning of different languages and dialects traditionally used by Turkish citizens in their daily lives since 2003.
Although the Education Ministry in 2012 added Kurdish to the list of elective courses in schools, school administrations have not offered Kurdish as an option in many schools in recent years.