Italians perceive Turkey as 'a major threat to the world'
Italians have said that they perceive Turkey as one of the major threats facing the world in a survey conducted by ISPI and Ipsos. According to ISPI Director Paolo Magri, the perception stems from multiple issues, including Ankara's activities in the eastern Mediterranean.
Duvar English
A survey carried out by Ipsos and the Italian Institute for International Political Studies (ISPI) showed that Italians perceive Turkey as one of the countries that pose a major threat to the world.
"Which country is the biggest threat to the world?" the participants were asked, to which 14 percent responded by saying Turkey, the BBC's Turkish service reported.
China was the biggest perceived threat with 27 percent and Iran came in second with 15 percent. Turkey, for the first time, entered the top three by ranking third.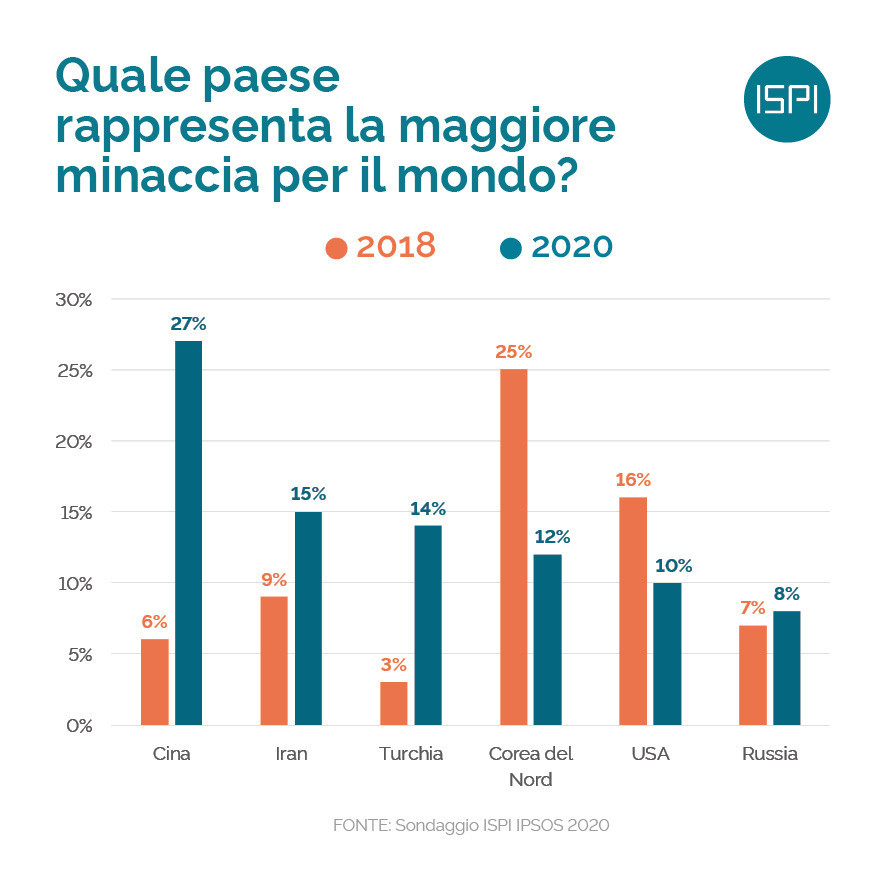 According to the survey, more and more Italians have started to perceive Turkey as a major threat in the past five years. Last year, the ratio of Italians who deemed Turkey a threat was 8 percent and it was even lower in 2018, with only three percent deeming it as such.
Turkey was followed by North Korea with 12 percent, the United Stated with 10 percent and Russia with eight percent.
Commenting on the results of the survey, ISPI Director Paolo Magri said that the negative perceptions of Turkey are increasing.
Among the factors that placed Turkey third in the survey were Ankara's rows with Greece and France regarding the eastern Mediterranean, "threats concerning migrants" and military interventions in Syria, Libya and Nagorno-Karabakh.
The survey was carried out online between Dec. 9 and 11 with 1,000 individuals.