İYİ Party denies allegations of cooperation with CHP for local elections
İYİ Party has refuted the allegations of engaging in a cooperation with the main opposition CHP for the upcoming local elections and said that they "aim to participate in this competition (elections) with our own cadres."
Duvar English
İYİ Party spokesperson and media relations president Kürşad Zorlu has refuted the reports that his party will cooperate with the main opposition Republican People's Party (CHP) for the March 2024 local elections.
He said that there is currently no such plan and their aim is to make the İYİ Party "the number one party."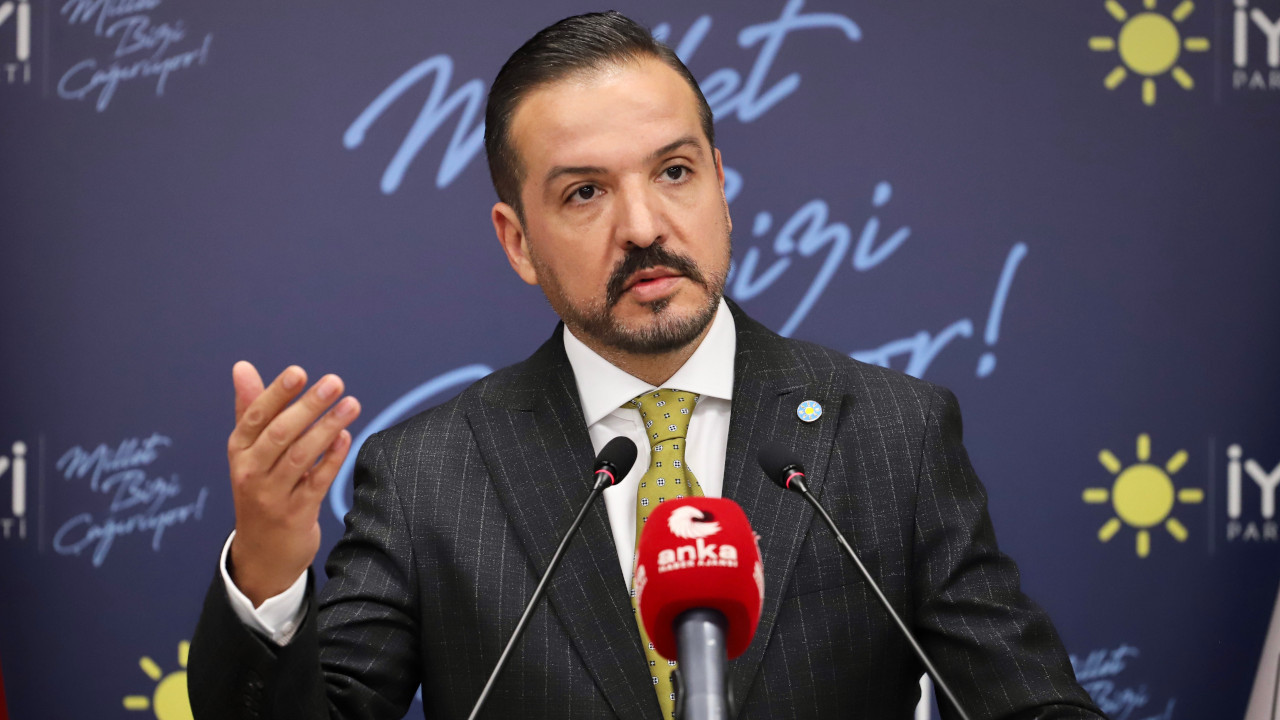 "An election alliance took place (for the May general elections); this cooperation has ended as the election cooperation. And now we are evaluating with our authorized committees what kind of a strategy we will follow in the upcoming period during the impending local elections," he said during a press meeting at the İYİ Party headquarters on July 19.
"Our aim is to participate in this competition (elections) with our own cadres. Cooperation for elections is another discussion, another dimension. When the time comes, if there is such a reason, the issue would be analyzed by our authorized committees and it would be decided whether it (cooperation) will take place or not."
Zorlu said that CHP leader Kemal Kılıçdaroğlu's July 13 meeting to İYİ Party chair Meral Akşener merely had a purpose of congratulating the latter over her re-election as the İYİ Party chair. "That was a meeting of congratulations and courtesy. In the meeting, there has no been no evaluation of the upcoming local elections," he said.
Meanwhile, in an opinion piece published in the pro-government daily Hürriyet on July 18, columnist Abdulkadir Selvin argued that the İYİ Party and CHP will form an alliance once again for the local elections.
During the press meeting, Zorlu also touched upon the recent exorbitant increases in special consumption tax (ÖTV), saying that the İYİ Party took the issue to the Council of State, the highest administrative court in Turkey. He said that any regulation that gives an authority to President to introduce disproportionate increases in taxes is against the Constitution and all of the presidential decrees "are subject to judicial review."
Over the weekend, ÖTV on petrol and natural gas was increased by more than 200% via presidential decrees, as the government has been trying to raise money to recoup the cost of huge giveaways ahead of May's election and fund reconstruction costing up to $100 billion after February's devastating earthquake.
The İYİ Party's provincial organizations across Turkey on July 18 released a joint statement slamming the ÖTV increases. In the western province of Bursa, lawmakers Selçuk Türkoğlu and Hasan Toktaş wanted to put a can of petrol in front of the ruling Justice and Development Party (AKP)'s provincial office, in protest of the tax increases. However, they were prevented from doing so by the police.
Zorlu commented on this police intervention, saying: "This is our nation's cry. They can't digest such a meaningful and innocent protest and then are talking about democracy, freedoms and national will (in reference to AKP officials)."