Male violence rages on: Turkish man beats partner for liking photo on social media
A man named Berk Öcalan attacked his girlfriend for liking another man's picture on social media on March 23, the daily Hürriyet reported. Meanwhile, two other men slaughtered two women, adding to the tally of the country's devastating femicide plague.
Duvar English
A Turkish man named Berk Öcalan assaulted his girlfriend with a baseball bat for liking another man's photo on Instagram, breaking her arm and leaving multiple abrasions, the daily Hürriyet reported on March 29.
Öcalan and survivor Zeynep Ç. had been dating for about a year and a half, she told police, and she had even left their shared İzmir residence after a fight some five months ago.
On the night of March 23, Öcalan reportedly saw that Zeynep Ç. had liked another man's photo on Instagram.
"He started asking me why I liked that photo and who that man was. He was acting insane, not believing anything I said," Zeynep Ç. said.
Öcalan hit Zeynep Ç. with a baseball bat multiple times, locked her in the house and took away her phone, she said.
Öcalan attacked the survivor again the next day when he couldn't locate an alcohol bottle, and then sent her out of the house to his mother's house, when she instead went to the police.
Zeynep Ç. noted that police called an ambulance, her examination revealed a broken arm, and she returned to Istanbul afterwards.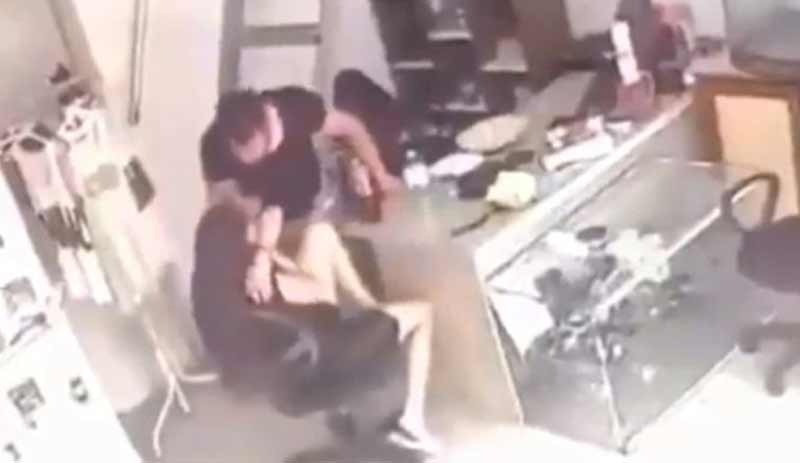 Separately, footage of a man attacking a woman in a business circulated social media, noting that the incident coincided with President Recep Tayyip Erdoğan's withdrawal of Turkey from the Istanbul Convention, an international document protecting women's rights.
"You see how they've been emboldened since the Istanbul Convention withdrawal?" one user wrote under the footage of the man's attack.
Lastly, artist Bahar Candan was attacked by a man at a social gathering because he said he "didn't like her looks."
"Why was the man who attacked Bahar Candan let go? Why wasn't he arrested? Why aren't there preventative measures and laws against increasing violence?" tweeted one social media user about the attack.
Brutal femicides continue
A devastating reality, Turkey's plague of femicides also roared on as women across the country suffered from non-lethal male violence.
A man named Olgun Gül shot and killed his former partner Necla Demirbaş in plain daylight on March 27 in Aydın, as witnesses rushed to take the victim's five-year-old daughter away from the scene.
Meanwhile, in Aegean İzmir, a man named Anıl Yolum fatally stabbed his 17-year-old and five-months-pregnant partner Sezen Ünlü in the street, prompting outrage nationwide at the brutality of his crime.
İzmir Mayor Tunç Soyer said that the municipality would continue to grapple with the country's epidemic of violence against women.