Court bans access to report on Turkish presidential aide's illegal construction
A court has blocked access to an online news article which had reported that the Istanbul municipality demolished illegal construction carried out by Turkey's Presidential Communications Director Fahrettin Altun in Istanbul's Kuzguncuk neighborhood.
Duvar English
A Turkish court has blocked access to a news report concerning illegal construction undertaken by Presidential Communications Director Fahrettin Altun on a land in Istanbul's Kuzguncuk neighborhood.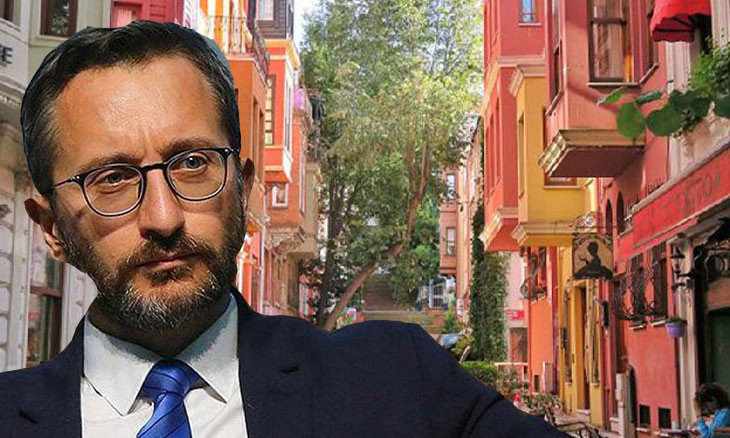 Istanbul Municipality demolishes presidential aide's illegal construction
The opposition newspaper Cumhuriyet had reported on April 14 that the Istanbul Metropolitan Municipality demolished a pergola and fireplace which were illegally constructed on a plot rented by Altun overlooking the Bosphorus. Three days later after the release of the report, on April 17, Istanbul Anatolian 8th Criminal Court of Peace blocked access to Cumhuriyet's report titled "There is unlicensed construction on the Bosphorus."
Meanwhile, Istanbul Chief Public Prosecutor's Office has launched an investigation into Cumhuriyet's report. The prosecutor's office is accusing the newspaper of making Altun "a target of terrorist organizations" and alleged that the relevant news piece shared pictures of Altun's residence and his full address.
İYİ (Good) Party vice chairman Aytun Çıray criticized the investigation, saying if Altun "is so sensitive regarding this issue, then he should not be involved in such illegal constructions."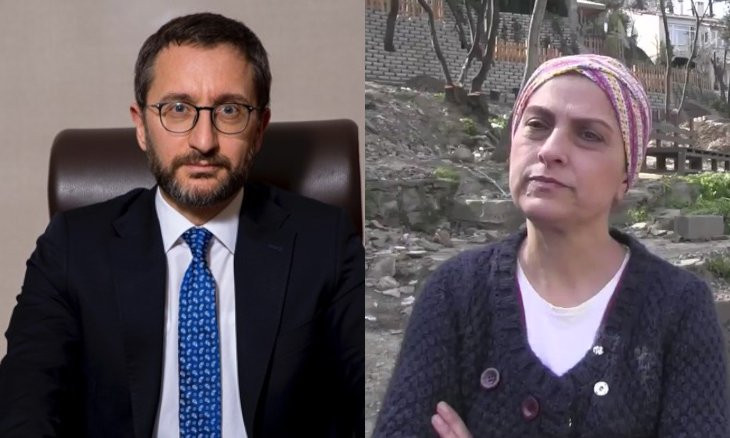 Neighbors come to Turkish presidential aide's defense over 'illegal' construction
"If a newspaper is to be blamed on charges of 'terror' for reporting an illegal constructed structure, what a pity for the ruling power! As their failures are accumulating, they find the solution on putting pressure on the media," Çıray said on April 19 during a TV program aired on Tele1.
Cumhuriyet is also at the target of the government for another report concerning Finance Minister Berat Albayrak, who is also President Recep Tayyip Erdoğan's son-in-law.
Prosecutors are seeking up to two years in jail for Cumhuriyet journalist Hazal Ocak who had reported that Albayrak purchased a land on the route of the Kanal Istanbul project in 2012 — a year after Erdoğan announced plans for its construction.
The Istanbul branch of the Union of Chambers of Turkish Engineers and Architects (TMMOB) slammed the investigation against Ocak, saying in a statement: "In the face of a jail term sought for the report concerning Kanal Istanbul, let's defend our right to receive information."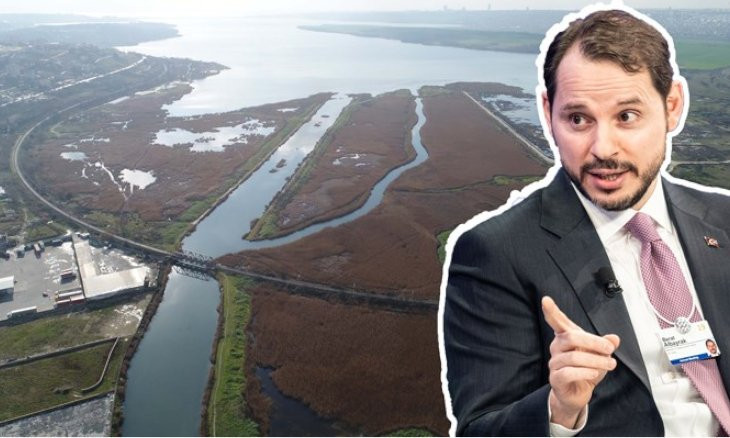 Prosecutors seek 2 years for journalist over report on Albayrak's land ownership on Kanal Istanbul route
"Such oppressions, which we also came across in the past, are attacks against freedom of thought, expression and media as well as the people's right to receive true information...As the TMMOB Istanbul provincial coordination committee, we indicate that we stand by Hazal Ocak, who is on trial just for writing the facts about a project of destruction and rent-seeking, and call on all the public to protect our right to receive news," the organization said.
Dubbed by Erdoğan himself as his "crazy project", Kanal Istanbul involves the carving of an artificial shipping canal on the far western outskirts of Istanbul between the Black Sea and the Marmara Sea, thereby rendering a huge section of Istanbul's European side an island.
The project has been criticized by the opposition, who said that the area around the route has into a "rent market." The value of the land along the route is expected to skyrocket if the project is realized.
According to reports, a number of Arab businesspeople have already purchased large swathes of land near the route of the project, looking forward to make huge profits.