Turkish journalists Müyesser Yıldız, Aziz Oruç released after months in prison
Journalists Aziz Oruç and Müyesser Yıldız were released after months behind bars in separate cases they were being tried. Yıldız faced espionage charges for reporting on Libya conflict, while Oruç faced terrorism charges.
Duvar English
Journalists Aziz Oruç and Müyesser Yıldız were released from jail on Nov. 9. The journalists were tried in different cases.
Aziz Oruç had been facing charges of "being a member of a terrorist organization" and had taken refuge in Iraqi Kurdistan in 2016 after his workplace at the time, Dicle News Agency (DİHA), was shut down with a state of emergency decree.
Detained while trying to cross over to Europe through Armenia, Oruç was handed over to Iran and was thrown over the border naked by Iranian law enforcement on Dec. 11, 2019, when he was detained.
Oruç spent 174 days in detention before an indictment against him was even prepared on June 8, accusing him of being a member of the Kurdistan Workers' Party (PKK), deemed a terrorist body by Ankara, the United States and the European Union (EU).
The only evidence against Oruç on these charges were his "entry to Turkey through illegal means."
Separately, OdaTV journalist Müyesser Yıldız, who had been incarcerated for 155 days on charges of political and military espionage in relation to her reporting on Libya, was released on Nov. 9.
Yıldız was facing more than six years in prison for her reporting, along with TELE1 reporter İsmail Zeki Dükel and a military official who was alleged to have leaked confidential information to Yıldız.
While Yıldız was the only defendant who got released, the next hearing in the lawsuit was scheduled for Jan. 6, 2021.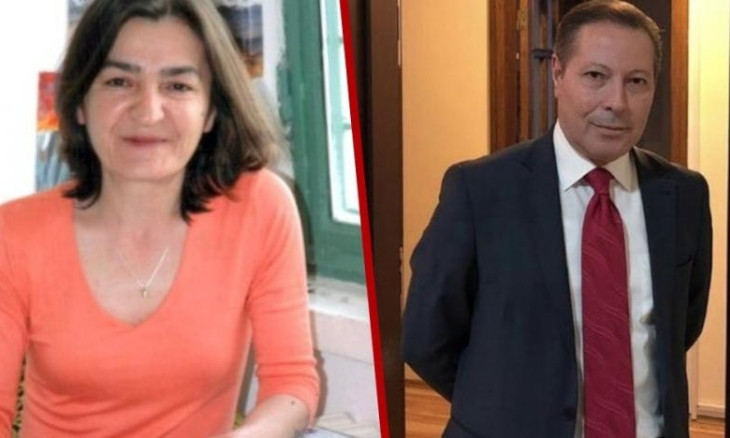 Turkish prosecutors seek up to 10 years in jail for two journalists on charges of 'revealing state secrets'