Oxygen ventilator blast in Turkish private hospital's intensive care unit kills 12
An oxygen ventilator blast in a private hospital caused the deaths of 12 people in the southeastern province of Gaziantep on Dec. 19. The blast caused a fire and 12 people between the ages of 56 to 85 who had been receiving COVID-19 treatment died as a result.
Duvar English
A fire at a private hospital in southeastern Turkey killed 12 COVID-19 patients on Dec. 19.
The incident at the Sani Konukoğlu Private Hospital took place at around 4.45 a.m. in the COVID-19 intensive care unit. The fire was caused by the explosion of an oxygen ventilator.
"The painful incident that occurred in an intensive care unit in Gaziantep upset us all," Fahrettin Koca said on Twitter.
Gaziantep'te meydana gelen üzücü olay nedeniyle bir hastamız daha nakledildiği hastanede yaşamını yitirdi. Can kaybımız 10'a yükseldi. Merhumeye Allah'tan rahmet, yakınlarına başsağlığı diliyorum.

— Dr. Fahrettin Koca (@drfahrettinkoca) December 19, 2020
"Other patients affected by the fire were transferred to nearby hospitals by our emergency teams," he said, later adding that one of them had died.
Justice Minister Abdulhamid Gül and Koca visited the hospital following the blast.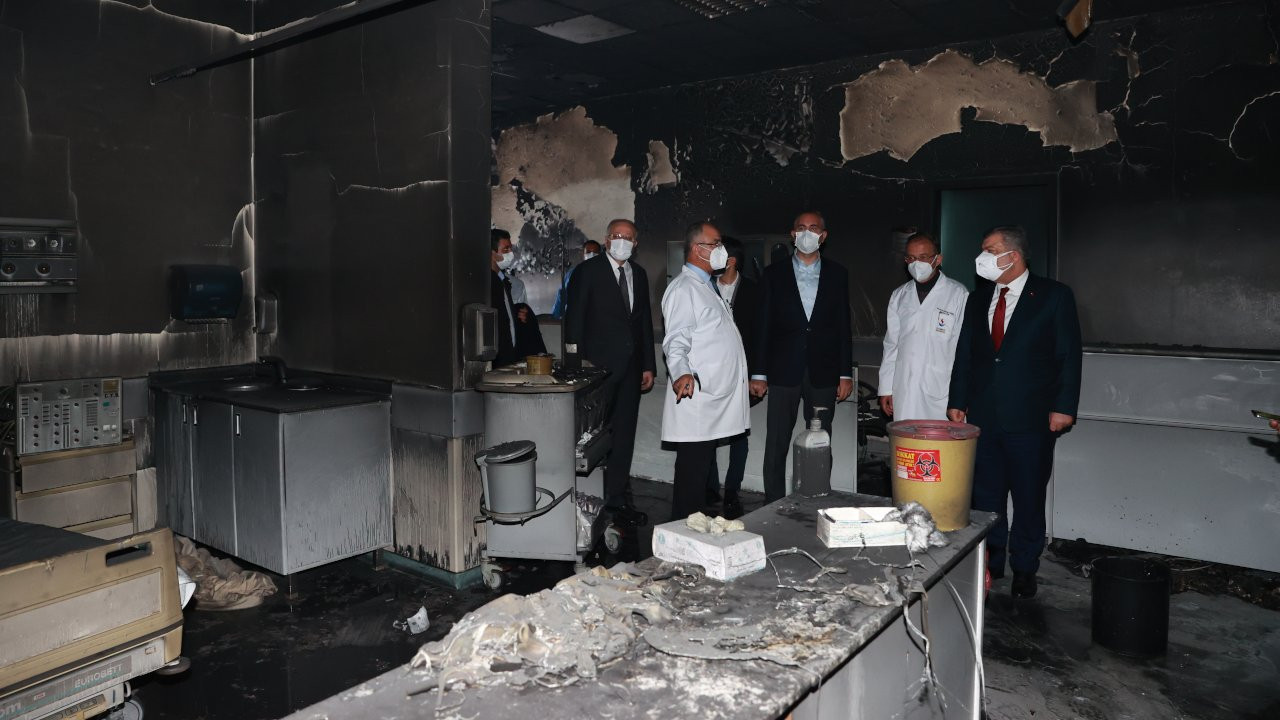 Over 50 people, including doctors, medical personnel and security guards were affected by the fire while trying to transfer patients from the scene and 10 staffers are in oxygen therapy, the hospital said in a statement.
An investigation was launched into the deadly incident, the hospital said.
Two prosecutors along with an expert committee are looking into the cause of the fire, according to the Gaziantep Prosecutor's Office.