PhD student, activist Cihan Erdal denied bail despite global outrage
A PhD student in Canada's Carleton University and a queer activist, Cihan Erdal was denied bail by a Turkish court despite global outrage over his detention. Erdal was detained in relation to his connection to the pro-Kurdish Peoples' Democratic Party (HDP), and a petition calling for his release received signatures from thousands of academics in October 2020.
Duvar English
A Turkish court ruled against the release of PhD student and queer activist Cihan Erdal on bail in an April 2 hearing about the Kobane indictment targeting dozens of members of the pro-Kurdish Peoples' Democrat Party (HDP).
A student at Canadian Carleton University, Erdal was detained on Sep. 25, 2020 because of two social media posts he created that the indictment claimed were instrumental in fueling the Kobane protests of 2014.
The Kobane indictment called for the arrest of 17 HDP members for the nationwide 2014 protests, during which thousands of people flocked to the streets to protest Turkey's inaction in protecting the town of Kobane from ISIS.
The indictment accused Erdal of inciting violence through two social media posts: A news article about former HDP co-chair Selahattin Demirtaş which Erdal shared with the hashtag "Kobane resists," and a small anecdote about a man who had lost his son in Turkey's mandatory military service.
Erdal's arrest violates "the protections of freedom of expression and political participation and freedom of association" and amounts to "arbitrary detention," said Paul Champ, the student's Canadian legal counsel.
The student's legal counsel said during the April 2 hearing that his social media posts in question were not enough to keep him in prison, and Erdal said in his statement to the court that his place was in the university, in his office.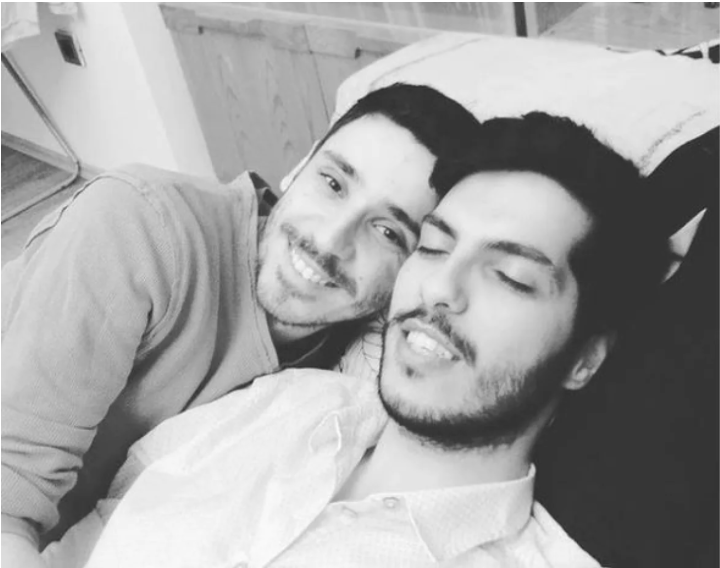 Erdal's family were expecting his release during the April 2 hearing and were disillusioned by the ruling, Erdal's spouse Ömer Ongun told the CBC.
"He is a person of non-violence. He is a person of love," Ongun said. "We never believe you can resolve any problem with violence."
Ongun has been unable to speak to Erdal for six months since the latter's detention, he said, as Turkey fails to recognize same-sex marriages, and doesn't allow Ongun spousal privileges within the correctional system.