Police crack down on women's rights marches in Turkey
Protestors gathered in several provinces of Turkey on Nov. 25 evening to commemorate the International Day for the Elimination of Violence Against Women. They were met with heavy police presence and violent crackdown. Several women were detained in the protests.
Gazete Duvar
Thousands marching to commemorate the International Day for the Elimination of Violence Against Women were met with a police crackdown in several provinces of Turkey.
In Istanbul, protestors gathered in front of the underground tunnel ("Taksim Tünel") near historic İstiklal Avenue as per the call of women organizations.
There was heavy police presence throughout İstiklal Avenue. The Beyoğlu District Governor's Office had said a day earlier that it banned the protest in question.
After the ban, police barricades were set up on the streets leading to Istiklal Avenue.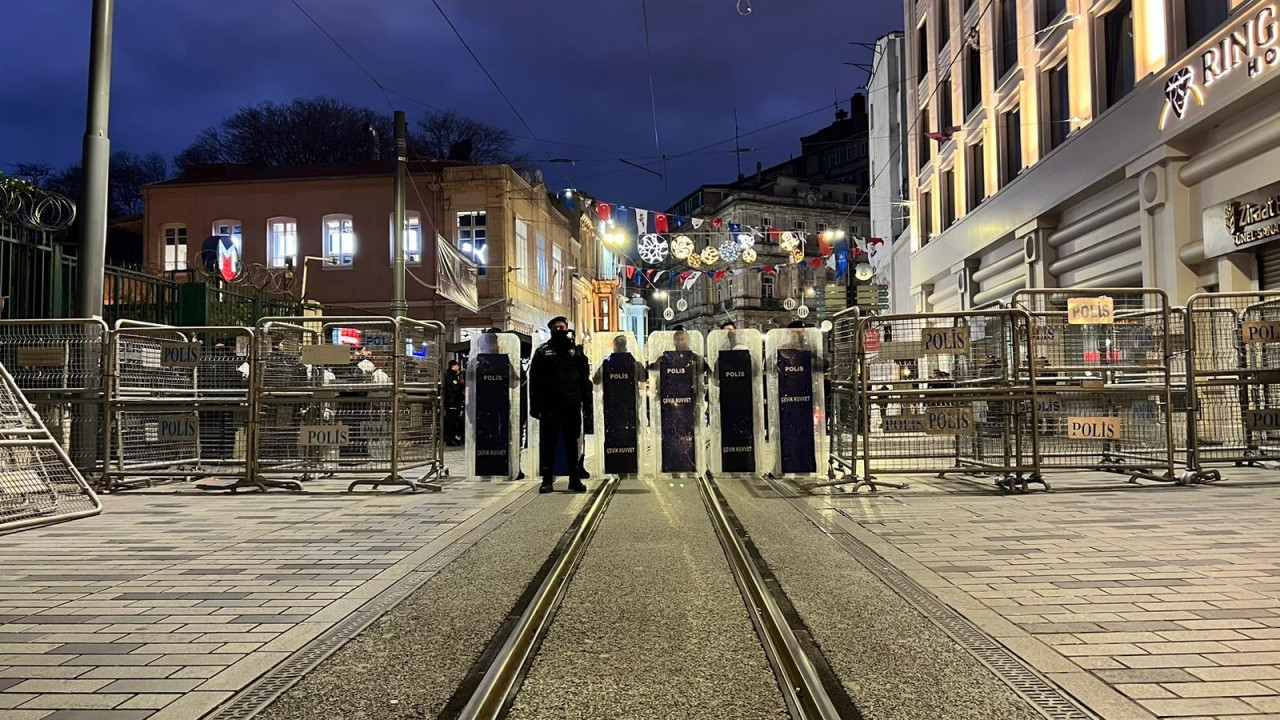 Women largely protested and chanted against femicide and violence against women, as 418 women were murdered by violent men in 2021 and 349 so far this year, according to Anıt Sayaç, a digital database that records femicide.
The police battered and detained several protestors who gathered to march to Tünel, according to reporting by Ferhat Yaşar from Gazete Duvar.
"Our detainees are deprived of their right to see their lawyers (in Istanbul)!" November 25 Women's Platform announced.
Gözaltındaki arkadaşlarımızın avukatları görebilme hakkını ellerinden alınıyor!

Avukatlarımız Vatan Emniyet binasına bile giremiyor.

İşkenceye karşı erkek devlet şiddetine karşı susmuyoruz! Arkadaşlarımız derhal serbest bırakılsın! pic.twitter.com/6GGCpm6grh

— 25 Kasım Kadın Platformu (@25KasimKadin) November 25, 2022
About 20 journalists are in de facto detention. We are not allowed to leave the blockade (of the police)," journalist Sultan Eylem Keleş said in a tweet.
On the other hand, protestors in the capital Ankara gathered on Sakarya Avenue, Müzeyyen Yüce from Gazete Duvar reported.
Five women who tried to enter the protest area with their banner were detained.
Protestors also gathered in the western province of Izmir.
Some of them held banners that read "Jin, Jiyan, Azadi" (which means "Women, life, freedom" in Kurdish) and that supported Turkish Medical Association (TTB) chair Şebnem Korur Fincancı who is currently in jail, Cihan Başakçıoğlu from Gazete Duvar reported.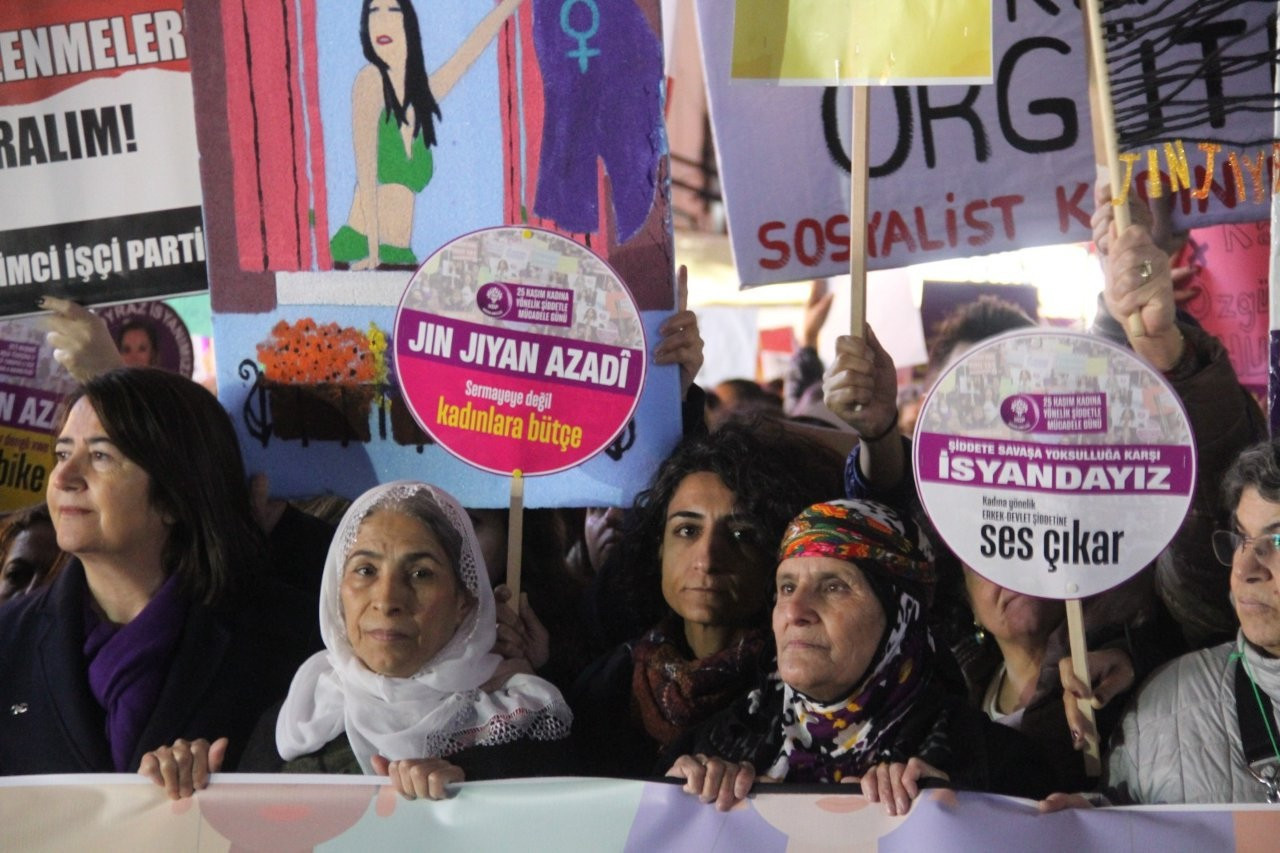 Similarly, the police prevented protestors from marching in the western province of Bursa, Osman Çaklı from Gazete Duvar reported.
Turkey has made moves in recent years to lessen protections for women. In July 2021, the country formally withdrew from the Istanbul Convention (the Council of Europe's Convention on preventing and combating violence against women and domestic violence), a move that advocacy groups say was a major setback for women in the country. Turkey was the first country to sign the Convention back in 2011.
(English version by Alperen Şen)