Family visitation for Öcalan allowed due to fire on İmralı Island, say lawyers
Abdullah Öcalan and two other PKK-member inmates on İmralı Island were allowed to meet with their family members in prison on March 3 -- in a first since Aug. 12, 2019. Lawyers afterwards issued a statement saying that authorities had eased their de facto visitation ban after family members and the Kurdish public became worried about the convicts' health situation over reports of a recent fire that erupted on the island.
Duvar English
Lawyers representing jailed Kurdistan Workers' Party (PKK) leader Abdullah Öcalan and other two PKK-member inmates on İmralı Island have said that their clients were allowed to receive family visitation after reports of a recent fire that erupted on the island worried family members.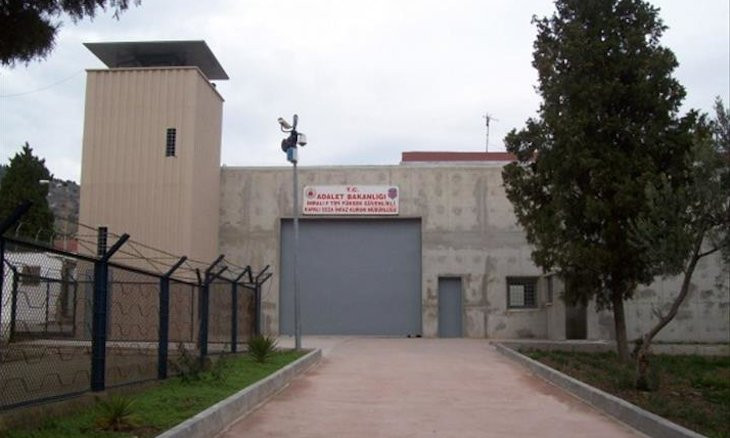 Fire erupts on İmralı Island, where PKK leader is imprisoned
On Feb. 27, a fire erupted on the island located in the south of the Sea of Marmara, within Bursa province. Bursa Governor's Office later released a statement saying that the fire had erupted in a location far from İmralı Prison, on the northern part of the island.
"Our clients Abdullah Öcalan, Hayri Konar and Veysi Aktaş on İmralı Island received visitation from their family members on March 3, 2019. The visitation occurred after sensitivity and reactions occurred in the democratic public opinion, especially the Kurdish people, with the fire report having been reflected in the press," said the Asrın Law Office in statement on Twitter on March 4.
"In their visit to the İmralı Island, families have confirmed that a fire had taken place. They have seen that our clients seem well [health-wise] and have not been affected by the fire. However, the execution format of the isolation on İmralı Prison causes worry and concern among the families and public all the time," read the law office's statement.
Öcalan met with his brother Mehmet, whereas two other inmates, Konar and Aktaş, were allowed to meet with their relatives on March 3 – in a first since Aug. 12, 2019 (during the Eid al-Adha).
Öcalan was arrested in 1999 and is serving a life sentence in a prison on the island alongside other five PKK convicts. Since then, his lawyers and Kurds have drawn attention to isolation conditions authorities have imposed on the inmates, such as restricting lawyer and family visitations.
"The family and lawyer visitations, which are one of the most basic rights of inmates in prisons, have never been applied lawfully on the İmralı Island; they have been used as tools of blackmail and threats. As seen today, the visitations have been realized only in cases of extraordinary situations, such as hunger strikes and fires, since 2011. This situation is unacceptable both legally and ethically," read the lawyers' statement.
Öcalan was not allowed to meet with his lawyers between 2011-2019, leading to the Kurdish-focused Peoples' Democratic Party (HDP) deputy Leyla Güven to stage a hunger strike. Güven's action was supported by several prisoners across Turkey in a show of solidarity. The HDP deputy ended her hunger strike in May of 2019 after Ankara let Öcalan meet his lawyers.