Istanbul mayor calls on state-owned Vakıfbank to send donated money back to municipality
Istanbul Mayor Ekrem İmamoğlu has called on the state-owned Vakıfbank to send the money raised as part of a coronavirus aid campaign back to the municipality. Following the government's move banning municipalities from raising funds for low-income families, Vakıfbank had blocked the Istanbul municipality's donation account in which 900,000 Turkish Liras [approximately $136,000] were deposited.
Duvar English
Istanbul Mayor Ekrem İmamoğlu has called on the state-owned Vakıfbank to send the money collected as part of an aid campaign right back the municipality, after the bank blocked the municipality's account following a circular sent by the Interior Ministry.
"I thereby here call on Vakıfbank, which is a state bank; if you do not want to be in people's black books, .... send that 900,000 liras which 2,100 people have donated to the Istanbul Metropolitan Municipality with their sincere feelings and in their good faith. That is neither your money nor the municipality's. It belongs to the people in need," İmamoğlu said on April 2.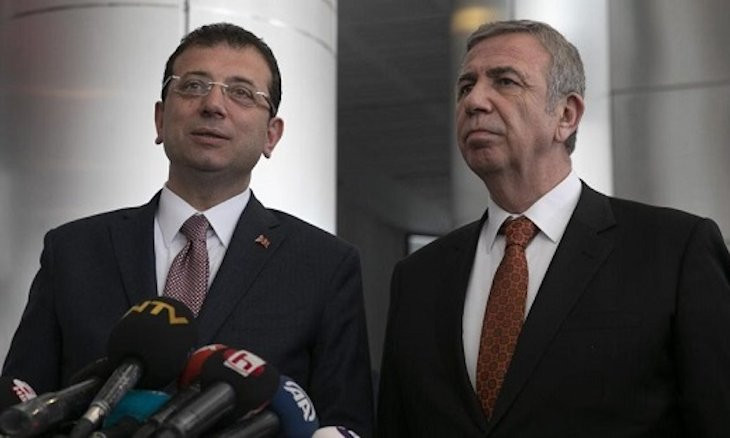 Istanbul, Ankara municipalities file lawsuit against gov't for blocking their donation campaigns
The Istanbul and Ankara municipalities, both run by the main opposition Republican People's Party (CHP), launched a campaign on March 30, seeking cash and other donations from wealthier Turks for hundreds of thousands of those in need amid coronavirus outbreak.
Turkey's Interior Ministry however issued a circular on March 31 saying the CHP municipalities' campaigns contravened a law requiring that permission be sought from authorities before collecting money for the needy and said it would act against those responsible.
Following the central-government' move, Vakıfbank blocked the Istanbul municipality's donation account to which some of the benefactors had directed their contribution, totaling 900,000 liras.
The CHP municipalities later announced that they have filed a lawsuit to annul the relevant circular of the Interior Ministry. İmamoğlu said that municipal laws explicitly state that municipalities have the right to collect aid.
The mayor announced on April 2 that his short-lived donation campaign had drawn approximately 6.5 million liras in just 1.5 days.
He said the collected money will be disbursed to 9,000 low-income families hit by the virus' economical consequences. As of April 6, these families will be distributed prepaid "shopping cards" to buy groceries worth 300 liras ($45) per month, he said .
Gov't move blocking municipalities' aid drives is illegal, says Ankara Bar Association
Meanwhile, Ankara Bar Association released a statement on April 2 saying that the central-government's move blocking the CHP municipalities' aid drives was "illegal."
"The Interior Ministry's aforementioned circular and blocking move are explicitly illegal in line with the provisions we have mentioned above; neither local governments nor central-government are exclusively responsible for offering social services. They [social services] can be offered by both of them or can be undertaken jointly by them. What needs to be questioned and inspected here is if the collected money is really channeled to the people in need or not," said the statement.
Following the CHP municipalities' aid drives, President Recep Tayyip Erdoğan on March 30 launched a rival "National Solidarity" campaign and promised seven months of his salary to the cause. Various state institutions, firms and politicians made contributions.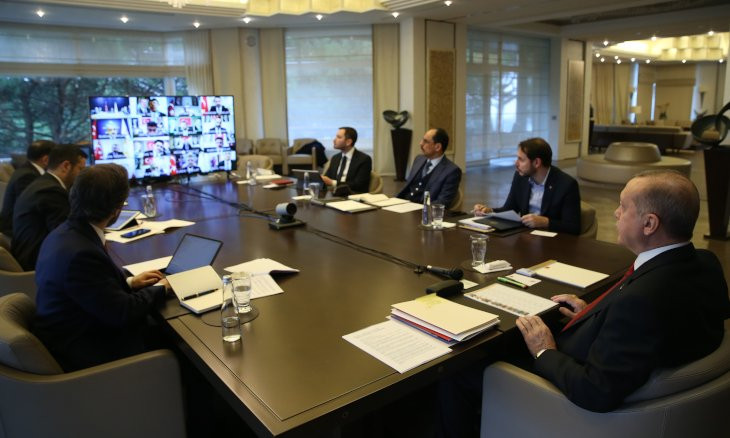 No point in being a state within the state, Erdoğan says on CHP's coronavirus donation campaigns
On April 1, Erdoğan accused the CHP municipalities of trying to form "a state within the state" through initiating their own campaigns.
"The municipalities can't attempt to be a state within the state and they can't launch campaigns without permission," he said.