Turkey's parliament discusses prisoner release bill amid coronavirus outbreak
Turkey's parliament discussed a prisoner release bill on April 7 which is set to free around 90,000 prisoners in total amid coronavirus outbreak. During the discussion, all deputies wore masks as a precautionary measure against the virus.
Duvar English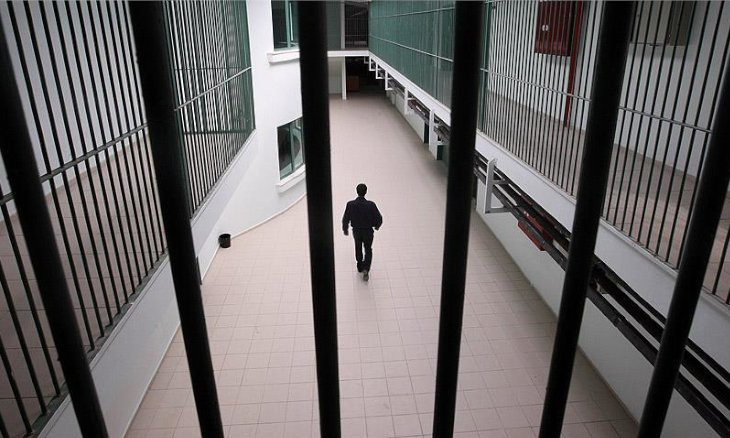 90,000 inmates set to be released amid coronavirus concerns
Turkey's parliament discussed a prisoner release bill on April 7 which aims to ease overcrowding in jails and protect detainees from the coronavirus, but which critics slam for excluding political prisoners.
Thebill, proposed by the ruling Justice and Development Party (AKP),would temporarily free around 45,000 prisoners to address theimmediate threat of coronavirus spreading in jails. A similar numberwould be released permanently under plans prepared last year toreduce prison overcrowding.
Together the measures would cut the prison population by one third, but they do not cover those convicted of terrorism charges – a charge which the government misuses for political ends. Jailed human rights activists, journalists and opposition politicians will therefore not be among those considered for early release.
During the parliamentary discussion, all deputies wore masks as a precautionary measure against the novel coronavirus. Cologne bottles were placed on the deputies' tables.
Levent Gök, the parliament's deputy speaker, led the discussion and reminded the deputies that they are obliged to wear masks in line with a recent government decision and keep their social distance. Deputies who delivered a speech at the rostrum were also seen wearing masks.
Last week, the government announced that mask usage will be obligatory in public places and crowded places.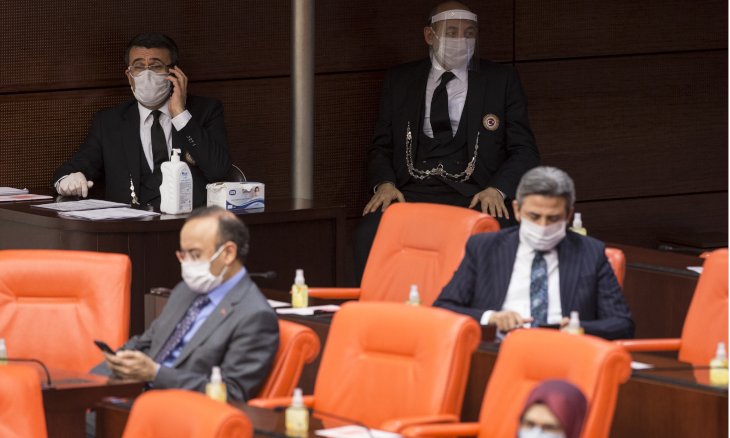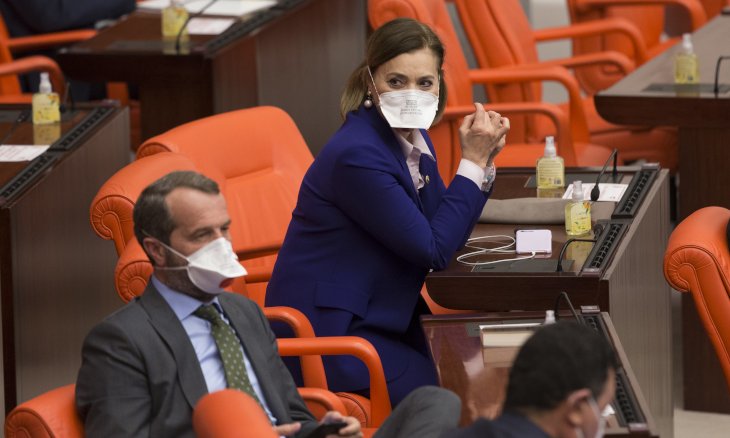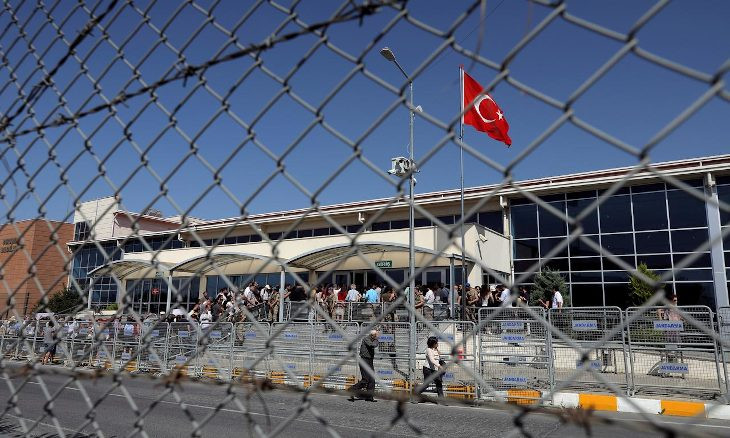 Turkey's CHP urges gov't to include political prisoners in bill to release convicts and arrested
HDP deputies stage protest against amnesty bill
Peoples' Democratic Party (HDP) deputies staged a protest against the amnesty bill as the discussion was going on at the assembly. They have hit their desks as they unfurled banners reading "We demand equality in the law on execution of sentences," "No to discriminatory law on execution of sentences" and "Equal execution law keeps alive."
The party also released a statement regarding the discussion on its Twitter account, saying: "Eyes of millions of people are on the law on the execution of sentences, but the parliament's TV channel is implementing a censor! The law that wants to be enacted is a death penalty. We will oppose it to the end and explain how the Constitution is trampled on to our people."
Milyonların gözü Meclis'te görüşülen İnfaz Yasası'nda, Meclis TV ise sansür uyguluyor! Çıkarılmak istenen bir idam yasasıdır. Sonuna kadar muhalefet edeceğiz ve Anayasa'nın nasıl ayaklar altına alındığını halklarımıza anlatacağız.

Eşitİnfaz Yaşatır pic.twitter.com/3bDcRdug5c

— HDP (@HDPgenelmerkezi) April 7, 2020
Earlier, main opposition Republican People's Party (CHP) deputy Özgür Özel criticized the current draft of the amnesty bill, saying that someone who has been sentenced to jail for accepting a bribe will not serve his term with the new legal amendment whereas a journalist who wrote about this corruption incident will serve his time "on charges of being a terrorist organization member."
"This cannot be accepted. We will go through a period in which human rights activists, writers, journalists and politicians will continue to stay in jail for just speaking out their minds, for their writings and thoughts, whereas hijackers, gang members and swindlers will be outside free. There is no conscience and equality in this," Özel told a press meeting in the parliament on April 7.