From opponent to staunch supporter: Political life of Interior Minister Süleyman Soylu
Currently a staunch supporter of President Recep Tayyip Erdoğan and a hawkish politician on the Kurdish issue, Interior Minister Süleyman Soylu's political life has seen dramatic changes. Before joining the AKP, Soylu was known for his harsh criticisms against the party and Erdoğan. "People have forgotten how to smile as a result of the AKP government's wrong economic policies. They made Turkey face crisis with their inabilities and incompetence. They are covered in corruption," he said before joining the AKP.
Neşe İdil - Duvar English
Erdoğan rejects Turkish Interior Minister Süleyman Soylu's resignation
Turkey on April 12 experienced a hectic night of political events following Interior Minister Süleyman Soylu's announcement that he was stepping down and President Recep Tayyip Erdoğan's subsequent rejection of his resignation.
Soylu's resignation decision came as a surprise to millions of people, since he is among Erdoğan's close circle and a staunch supporter of his policies.
The minister's political life started years earlier than the ruling Justice and Development Party (AKP) was founded.
Born in 1969 in Istanbul, Soylu entered politics in 1987 when he became a part of the youth branch of the right-wing True Path Party (DYP). In 1999, he was appointed as the DYP's Istanbul provincial chief and was a parliamentary candidate before the 2002 general elections, which saw AKP's victory.
Hawkish former PM Çiller's favorite
Soylu was among the favorites of DYP leader and former Prime Minister Tansu Çiller, who was a figure known for her hawkish stance on the Kurdish issue and the fight against the Kurdistan Workers' Party (PKK) - a stance that is currently shared by Soylu himself.
He was elected the leader of the Democrat Party (DP), the former DYP, in both 2007 and 2008. The party gained 5.4 percent of the votes in the 2007 general elections, causing it to be left out of parliament due to the 10 percent election threshold in Turkey.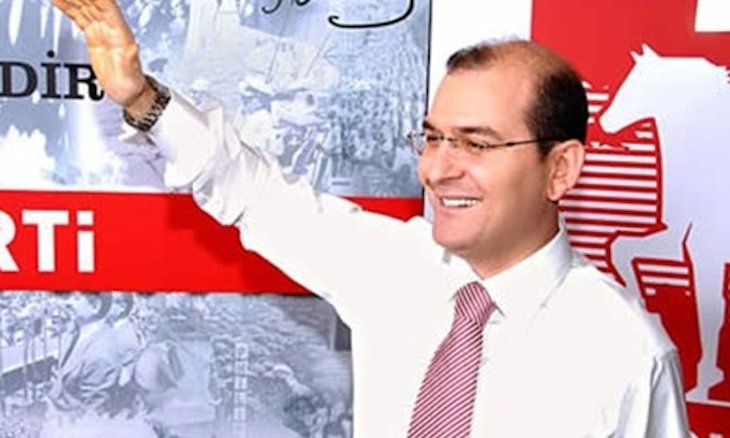 Before the March 29, 2009 local elections, Soylu promised his supporters that he would increase the party's votes compared to the 2007 elections and he would quit if the otherwise happens. The DP got four percent of the votes, prompting Soylu to step down.
Ahead of the Sept. 12, 2010 constitutional referendum, Soylu campaigned for the "yes" vote, which was the stance of the government.
His journey in the AKP ranks began when he was sacked from the Hüsamettin Cindoruk-led DP. Soylu was subsequently invited to join the AKP by then-Prime Minister Erdoğan.
Soylu to Erdoğan: He can't govern a country, just like he couldn't ride a horse
Surprisingly, before joining the AKP, he was known for his harsh criticism of the party and Erdoğan.
"This country has a prime minister who creates chaos. Unemployment was at six percent before the AKP and now it's 11.3 percent," he said in a speech on April 20, 2008, before mocking him for falling off a horse.
"He can't govern a country, just like he couldn't ride a horse," he said.
In another speech on Dec. 10, 2008, he accused the AKP of being covered in corruption.
"People have forgotten how to smile as a result of the AKP government's wrong economic policies. They made Turkey face crisis with their inabilities and incompetence. They are covered in corruption," he said, while also accusing the government of favoritism in tenders.
His stance dramatically changed after he joined the AKP.
"I won't leave Erdoğan even if my whole body is covered in blood. I didn't join the AKP for gaining a position," Soylu said on March 15, 2014.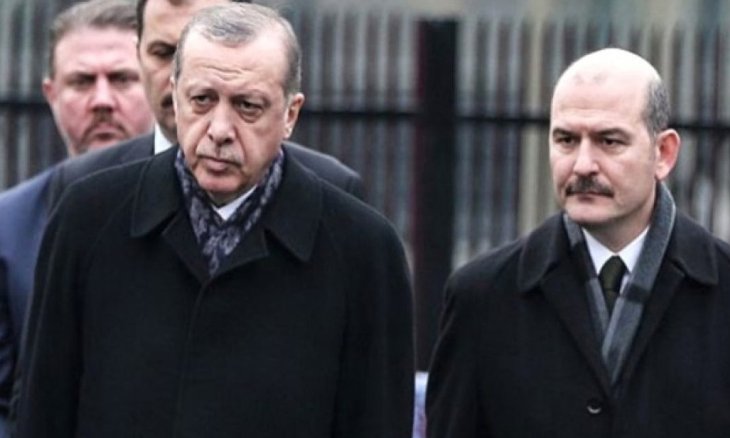 'Efficient stance against FETÖ'
He entered parliament after Nov. 1, 2015 general elections as a lawmaker from the Black Sea province of Trabzon and was appointed as Labor and Social Security Minister when Ahmet Davutoğlu - now leader of opposition Future Party - was prime minister.
Soylu resumed his duty until he was appointed Interior Minister in August 2016, a month after the July 15, 2016 failed coup attempt that's believed to have been masterminded by the U.S.-based Islamic preacher Fethullah Gülen - an ally-turned-foe of the AKP and Erdoğan.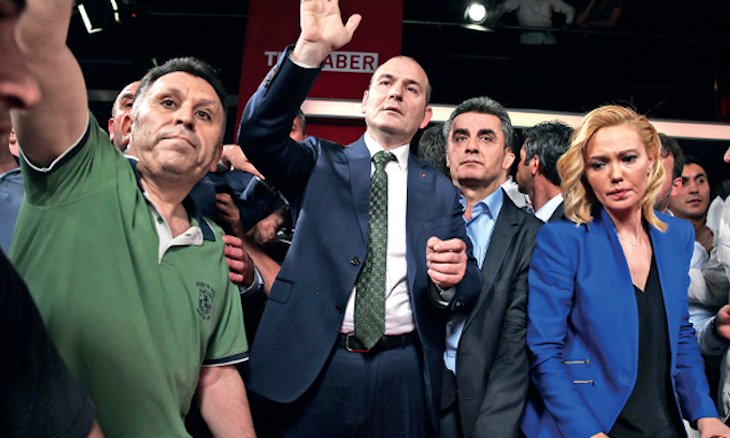 Reports at the time said that Soylu was selected for the post for his "efficient" stance in the fight against the Gülen movement, which is officially called the Fethullahist Terrorist Organization (FETÖ).
Since then, Soylu has been a figure who's admired by AKP supporters and slammed by the opposition over human rights issues, frequent use of "hate speech" and his politically unconventional remarks against several groups.
Trustee appointments
Soylu's hawkish stance on the Kurdish issue showed itself shortly after his appointment. On Nov. 4, 2016, a crackdown was launched against the pro-Kurdish Peoples' Democratic Party (HDP), with the arrest of a number of the party's lawmakers, including former co-chairs Selahattin Demirtaş and Figen Yüksekdağ.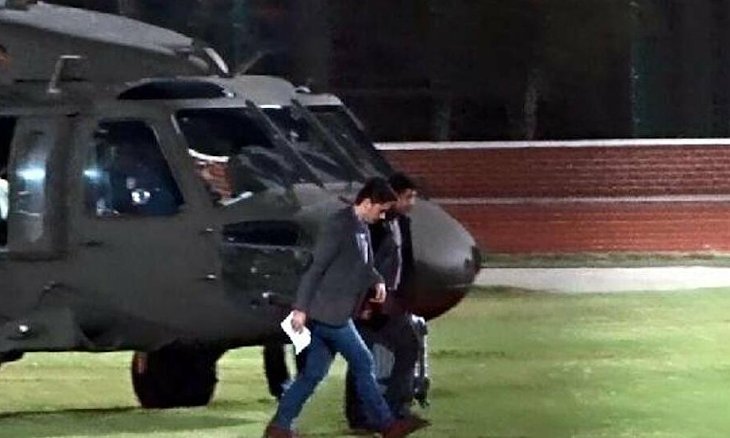 The ministry has been accusing HDP members of links to the PKK and Soylu's period saw the appointment of trustees to dozens of municipalities democratically won by the HDP.
"We won't allow them to use democracy as a Trojan Horse," Soylu said on Aug. 21, 2019 when defending the decision to remove three mayors in the Kurdish-majority southeast from duty.
"We couldn't have allowed advocating for the PKK under the disguise of being elected when Turkey is struggling against this terrorist organization," he said, adding that the HDP is challenging the state.
HDP co-chair: Soylu called and threatened me
A year earlier, in June 2018, HDP co-chair Pervin Buldan said that he received a phone call from Soylu and that she was threatened by the minister after PKK killed a civilian in the southeastern province of Ağrı.
"Soylu claimed that our party is responsible for the attack. We will never allow slanders against a party that received votes from six million people. Threatening a co-chair is unacceptable," Buldan said at the time.
"Soylu said, 'We will make you pay for it. You have no chance to live. Go wherever you want, be it CHP or elsewhere,'" Buldan added.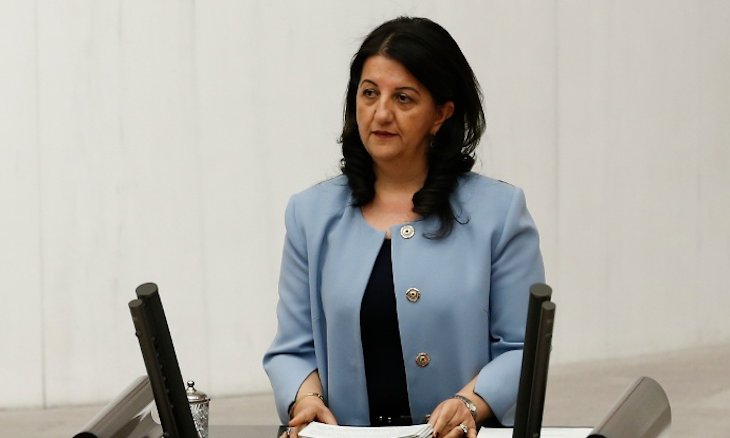 Soylu was criticized over the incident, but he was defiant in his response.
"Yes, I called her. I told her more in the phone call than what she told the press. No one can make PKK flourish on this soil," he said.
While there are countless statements of Soylu regarding the PKK, which was described as a "women's organization" by the minister, and the HDP, one of them was made in parliament on Dec. 14, 2019.
"I read the constitution of the Turkish Republic and not PKK bylaws like you!" Soylu shouted at a HDP lawmaker in parliament when his speech was interrupted.
Soylu to CHP leader: You're done
The HDP has not been the only party that dealt with Soylu's harsh remarks, with the main opposition Republican People's Party (CHP) also getting its share.
Following CHP leader Kemal Kılıçdaroğlu's claims of Erdoğan's family sending cash to an offshore bank account in the tax-free British jurisdiction of Isle of Man in 2017, Soylu said, "You're done Kılıçdaroğlu."
"Your mind is rotten. I'm telling you openly, you're done Kılıçdaroğlu," Soylu said in a speech on Dec. 10, 2017.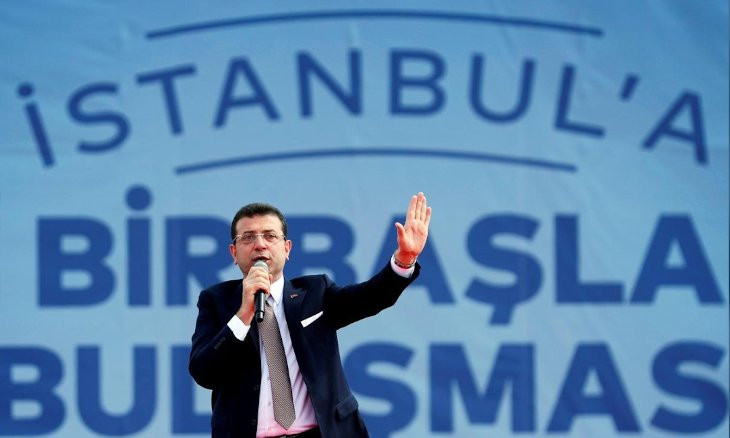 Minister calls mayor a 'fool' for criticizing Turkey in European Council
'We will devastate you'
Another CHP official often slammed by Soylu has been Istanbul Mayor Ekrem İmamoğlu.
The mayor's criticism of the appointment of trustees to HDP municipalities and meeting with sacked mayors was met with fury by Soylu.
"Ignorant. Know your place and your limits," Soylu said of İmamoğlu.
"This country has been handling this terrorist organization for 40 years… If you meddle in things that are not your job, we will devastate you. It's as clear as that," he added.
İmamoğlu's speech in an event in France, during which he criticized the appointment of trustees, was also the target of Soylu.
"Those who complain about the country are known. PKK and HDP members complain about this country," Soylu told reporters on Nov. 11, 2019.
The minister also accused CHP Istanbul deputy Sezgin Tanrıkulu of having links to the PKK, claiming that the lawmaker attended the funeral of a militant, as he called on İmamoğlu and Ankara Mayor Mansur Yavaş to say "I hate Tanrıkulu and lawmakers like him."
Soylu accuses CHP deputy Özel of supporting DHKP-C
CHP Group Deputy Chair Özgür Özel was accused by the minister of supporting another organization designated as terrorists.
On April 5, Soylu accused Özel and the CHP of supporting the Revolutionary People's Liberation Party/Front (DHKP-C) after the opposition lawmaker voiced sadness over the death of musician Helin Bölek from the leftist music group Grup Yorum on a death fast with the demand of the ban on their concerts to be lifted.
"You are the ones glorifying death. Your real face is seen once again," Soylu said in a tweet.
Hunger striking teachers 'DHKP-C members'
Similarly, Soylu claimed that teachers Nuriye Gülmen and Semih Özakça, who were on a hunger strike with the demand to be reinstated to their posts that they were sacked with state of emergency decrees, are members of the DHKP-C.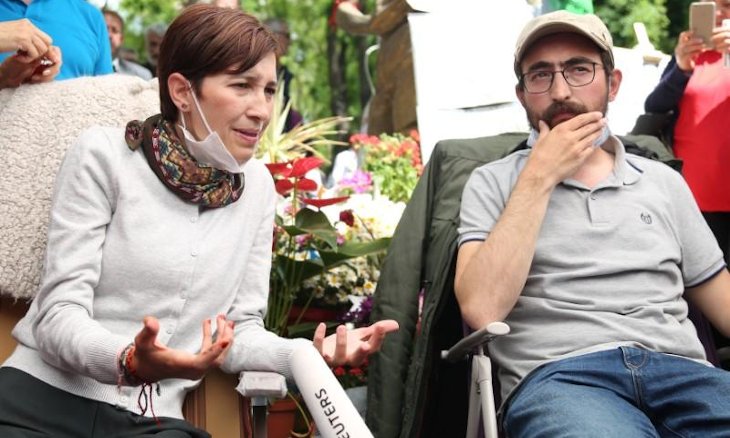 One of the most controversial statements of Soylu was on drug dealers.
"When you see drug dealers around schools, break their legs and blame it on me," Soylu said in an address to police officers on Jan. 3, 2018, prompting human rights groups to urge the minister to resign for implying that police officers who commit crimes won't be held to account.
Perceives LGBT community as a 'threat'
The minister is also known to be discontent with LGBT community.
"I can say that individually I worry about the attempts of spreading and legitimizing it. It is not possible for us to accept such thing regarding our traditions, religion and belief," Soylu said on Aug. 20, 2019.
"I perceive them as a threat," he said in an earlier speech.