Main opposition CHP to take prisoner release law to Constitutional Court
Engin Özkoç, a deputy from the main opposition Republican People's Party (CHP), has said the party will challenge the new prisoner release law in Turkey's top court. The law has been criticized by opposition parties for its exclusion of prisoners who are jailed for their political opinions.
Duvar English
Turkey's main opposition Republican People's Party (CHP) will take a recently approved law that allows for the release of tens of thousands of inmates to the Constitutional Court over its discrimination of political prisoners.
The announcement was made during a press conference by CHP group deputy chair Engin Özkoç on April 14. Özkoç said that the party will continue its struggle for the law to include politicians, academics, journalists and writers jailed on what he said were "thought crimes."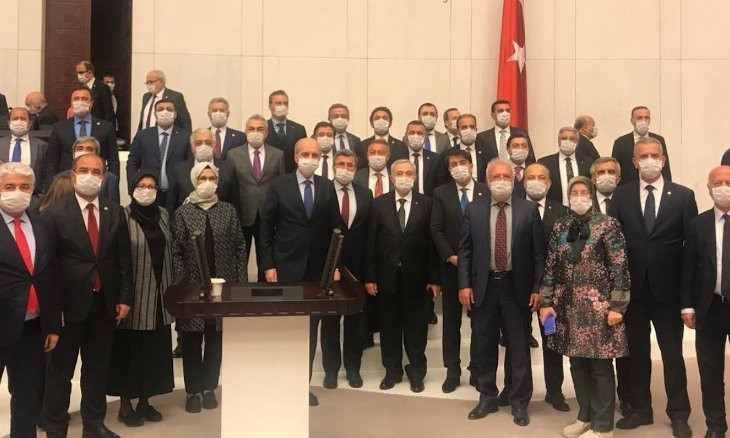 Turkish parliament passes bill to release thousands from prison, leaves journalists, politicians out
Hesaid that the law attempts to "release thieves, swindlers, thoseinflicting violence, those who committed bribery, gangsters, thoserunning illegal gambling operations, those pushing people intoprostitution and those inflicting violence on women, while peoplejailed for their thoughts will be kept incarcerated."
"This law is against the concept of equality. The scales in the hands of justice should be balanced. If a discrimination is undertaken, the balance of the scales is broken. Just because a person is an academic and speaks in favor of peace, just because a person is against the government, they will be kept in the prison, but then those who are serving their sentences for offenses which I have just indicated will be released," he said.
Turkey's parliament on April 14 passed a law that will allow the release of tens of thousands of prisoners to stem the spread of the coronavirus, but which critics slam for excluding those jailed on terrorism charges, mainly journalists, writers and politicians.
The opposition points out that "terror" has taken on a broad meaning in Turkey, essentially used as a way to criminalize any opponent of the government.