Turkish coup speculation a means for AKP to justify its authoritarianism, says former ally Davutoğlu
Future Party chair Davutoğlu, once a close ally to President Erdoğan, has said that the AKP is trying to justify its authoritarian policies by keeping the speculation of a new coup attempt alive and has asked why Erdoğan has not been to the capital Ankara for the last 45 days if he really believes a coup attempt is on its way.
Duvar English
Turkey's former prime minister and founder of the Future Party Ahmet Davutoğlu has said that the speculation of a new coup attempt in Turkey is a means used by the ruling Justice and Development Party (AKP) to slide towards authoritarianism and questioned why President Recep Tayyip Erdoğan is not currently in the capital Ankara if he really believes a coup attempt is on the way.
"It is not right for the honored president to be away from the country's capital for 45 days even due to the reason of coronavirus. If Turkey is a country in which coup attempts still can be undertaken, these coups cannot be prevented by posting tweets, but by the president immediately going to the capital of the country, which he has been away for the last 45 days," Davutoğlu said in a video posted on his official Twitter account on May 4.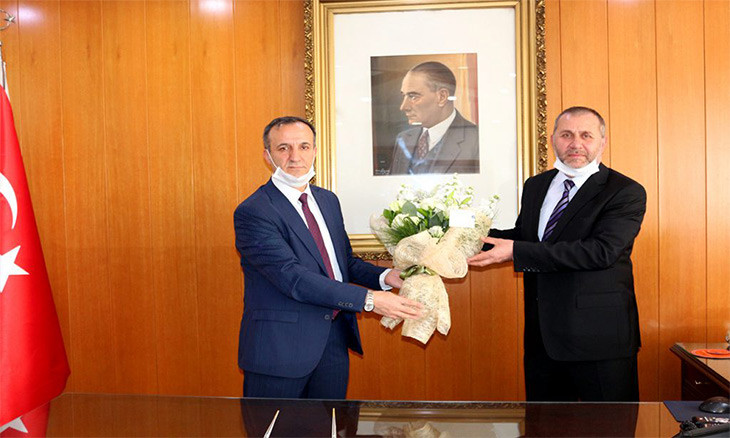 Turkish state agency reveals misconduct over director's commencement of duties
Pro-government media outlets, columnists and some senior AKP officials have recently accused the main opposition Republican People's Party (CHP) of "calling for a coup" over their remarks criticizing the AKP and indicating that they see a change in the ruling power soon.
The accusations concerned the remarks of CHP lawmaker Özgür Özel and CHP's Istanbul chairwoman Canan Kafatancıoğlu.
"The end of the regime of the [presidential] palace, the order of the palace is about to come. That fall will bring an end to these assignments that Atatürk [the founder of modern Turkish Republic] would regret," CHP lawmaker Özgür Özel said on April 30. Özel was referring to the appointment of Prof. Ahmet Yaramış, a member of the executive board of the controversial Ensar Foundation, as the new head of the Turkish Historical Institute (TTK).
Kaftancıoğlu on the other hand said the AKP will no longer be the political party in power in the upcoming period as a result of "an early election or in another way."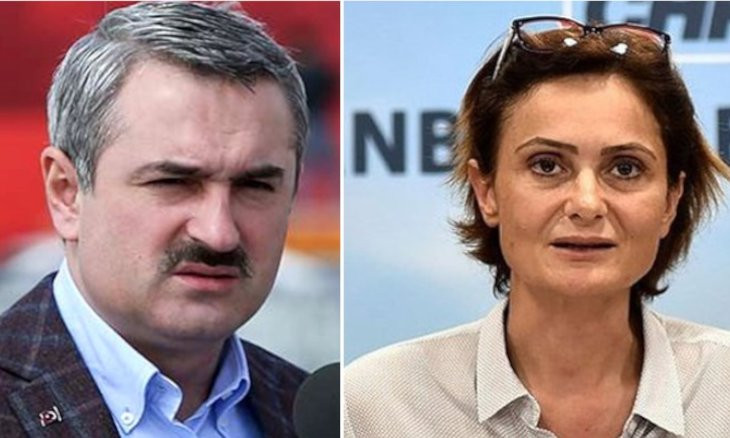 AKP's Istanbul chair issues a thinly veiled threat to CHP's Kaftancıoğlu: Bosphorus strait is deep-sea
Afterwards, AKP figures targeted the two CHP officials on their social media accounts, with some even tweeting thinly unveiled threats against them.
Davutoğlu on May 4 touched upon these speculations of a "new coup attempt" saying that democracy in Turkey is currently under the risk of two threats: "a putschist mentality which disregards the national will and an authoritarian mentality which justifies its authoritarian doings by keeping this threat on the agenda."
"Those who indirectly or directly hint at a coup, those who try to legitimize their authoritarian policies by constantly keeping this threat on the agenda are all playing with fire. In the recent period, the AKP and honored Erdoğan are trying to legitimize their authoritarian tendencies by exploiting such discourses changing the agenda. This situation -- which is transforming our country to a nation of trolls and the ruling power to a propaganda machine -- is resulting in the creation of tragicomic scenes," Davutoğlu said.
Davutoğlu also said that if there is really a threat of a new coup in Turkey, then this situation cannot be prevented by the AKP officials "initiating Twitter campaigns and posting childish social media messages."
"This country should not be managed with social media campaigns but with the state seriousness," he said.