CHP Istanbul chair Kaftancıoğlu's Twitter account hacked by troll group
A troll group which calls itself "Ebabil Movement" has hacked the Twitter account of CHP's Istanbul provincial chair Canan Kaftancıoğlu. As a result of this spam attack, Kaftancıoğlu's account was briefly suspended.
Duvar English
The Twitter account of Canan Kaftancıoğlu, the Istanbul chair of Turkey's main opposition Republican People's Party (CHP), was hacked late on May 20 by a group that calls itself "Ebabil Movement."
Those who wanted to access Kaftancıoğlu's Twitter account came across a statement reading "This account has been temporarily suspended."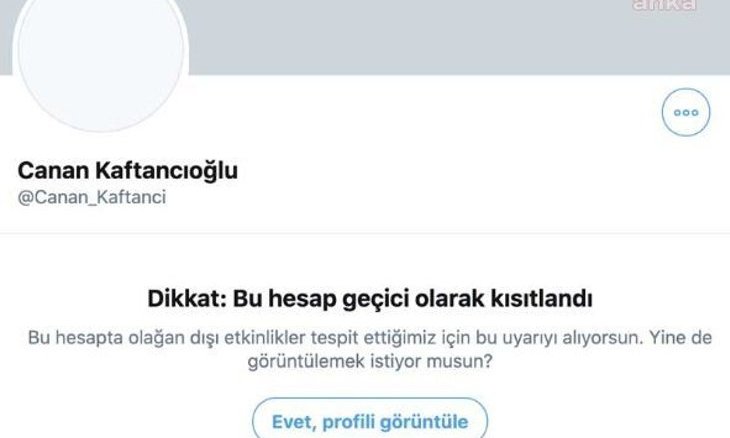 Kaftancıoğlu's adviser Samet Akten released a statement regarding the issue, saying the spam attack was undertaken by a troll group named Ebabil Movement which has approximately 18,000 active members. "Organized malignancy is not stopping," Akten wrote on his Twitter account.
Following the spam attack, the Ebabil Movement's account on Telegram shared a message reading: "Canan Kaftancıoğlu's account has been suspended by Ebabil. Well done. Do not let them breath."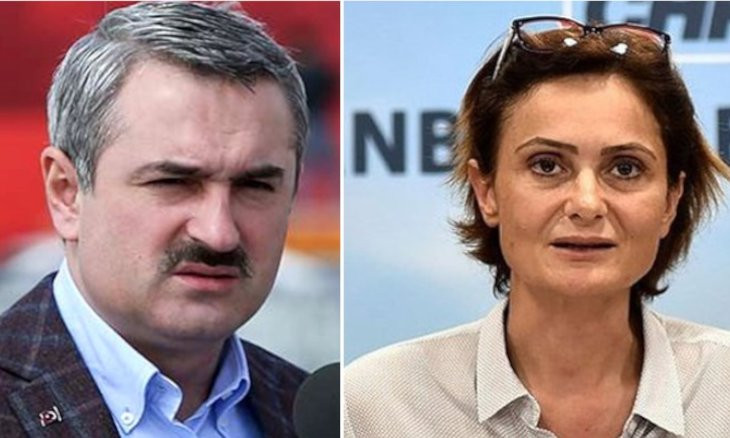 AKP's Istanbul chair issues a thinly veiled threat to CHP's Kaftancıoğlu: Bosphorus strait is deep-sea
Kaftancıoğlu been credited as the person behind the CHP's municipal election victory in Istanbul last year. The CHP's victory ended the 25 year-rule of the ruling Justice and Development Party (AKP) and its predecessor Welfare ("Refah") Party in the megacity.
In September of 2019, Kaftancıoğlu was sentenced to nine years and eight months in prison for old tweets that allegedly spread terrorist propaganda. The CHP has said the conviction is politically motivated and is a "revenge" for the AKP's loss in Istanbul as the trial began shortly after Istanbul Mayor Ekrem İmamoğlu's re-run win.
Kaftancıoğlu appealed the conviction and has not been imprisoned during this appeal process.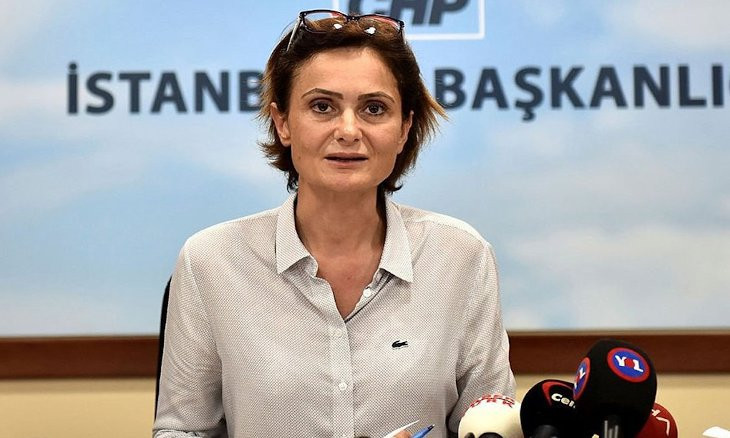 CHP Istanbul chair called to testify in case into taking pictures of presidential aide's illegal construction