MHP chairman orders deputy to apologize for throwing punch at CHP MP Özel
MHP deputy Olcay Kılavuz has apologized to CHP MP Özgür Özel for throwing a punch at him during a parliamentary session. The apology reportedly came following MHP chairman Devlet Bahçeli's instruction.
Duvar English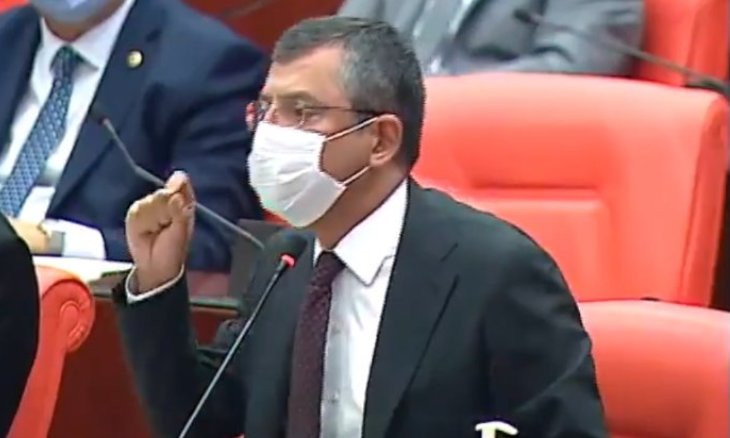 MHP deputy throws punch at CHP MP Özel as tensions run high over Berberoğlu's expulsion from parliament
Nationalist Movement Party (MHP) deputy Olcay Kılavuz has apologized to main opposition Republican People's Party (CHP) MP Özgür Özel after throwing a punch at him during a parliamentary session, Turkish media outlets said on June 11.
The move reportedly came after MHP chair Devlet Bahçeli got disturbed about the incident and instructed Kılavuz to arrange a meeting with Özel and offer his apology to him.
The physical assault attempted on Özel on June 9 was condemned by all political parties. Following the incident, MHP parliamentary group deputy chair Erhan Akçay said on June 10 that the party was "sorry" and that they do not in any way approve of physical attacks.
In the face of Akçay's remarks, CHP group deputy chair Engin Altay said: "Apology is a virtue. I see Erkan Akçay's statement of 'We do not approve of this attack and we are sorry' as an apology and accept it." Altay expressed his wish that all political parties fulfill their responsibility to ensure that such attacks do not reoccur in the future.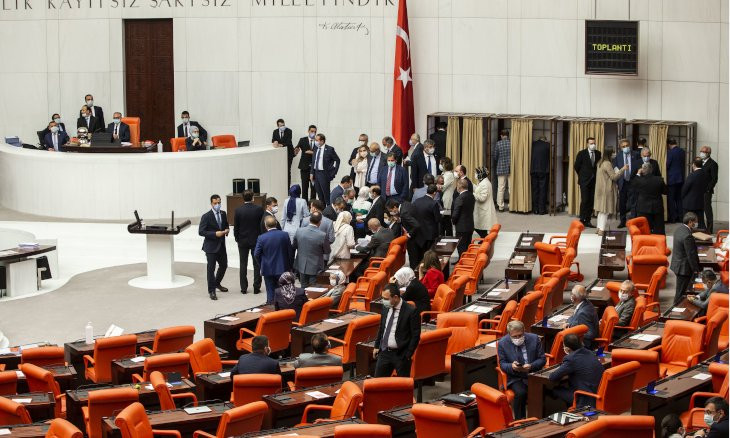 Attacks on main opposition CHP will increase, but party will not 'back down,' says chairman
Following these tension-diffusing remarks, the MHP took another step upon the instruction of chairman Bahçeli. During a bilateral meeting between Kılavuz and Özel, the MHP deputy offered his apology.
CHP chair Kemal Kılıçdaroğlu was reportedly notified of this meeting and expressed his wish that such incidents do not occur again.
On June 9, the CHP protested the removal of the parliamentary status of Enis Berberoğlu by deliberately slowing down a voting process at the parliament.
Upon this protest, the ruling Justice and Development Party (AKP) tried to block CHP deputies from holding a speech, which led to an argument and consequently a brief recess at the parliament. It was at this point that Kılavuz attempted to punch Özel from behind.
Kılıçdaroğlu said on June 10 that the incident was a result of the AKP and its ally MHP not being able to take criticism in a healthy way and instead utilizing brute force to subjugate others.