Former HDP co-chair Demirtaş advises opposition to expand its discourse beyond anti-AKP rhetoric
Jailed former HDP co-chair Demirtaş has advised opposition parties to expand their discourse beyond anti-AKP rhetoric, saying: "The time is no longer speaking about the AKP, but the future." Demirtaş has also advised all opposition parties to partake in the same events such as forums, panel discussions and conferences and address Turkey's problems there.
Duvar English
Jailed former Peoples' Democratic Party (HDP) co-chair Selahattin Demirtaş has said that a campaign built just around a discourse pointing out the failures of the ruling Justice and Development Party (AKP) cannot be successful in the long-run.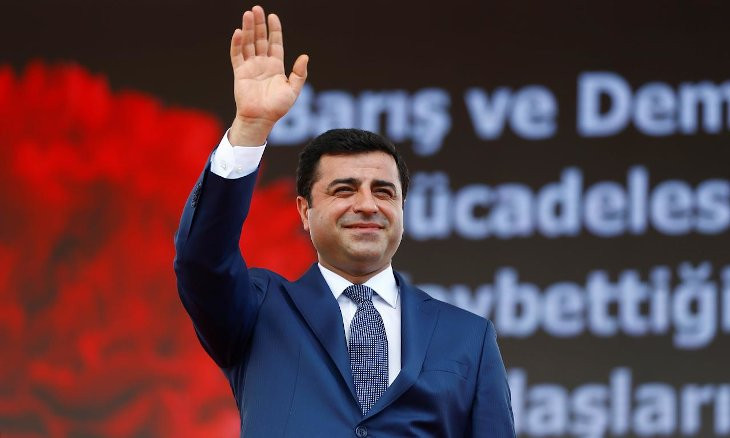 Demirtaş thinks HDP should aim for coming to power as part of democracy alliance
"The future cannot be built just based on an anti-AKP stance. The time is no longer speaking about the AKP but the future. The AKP will lose in the first upcoming election. But in the meantime, it is the historical responsibility of the opposition to bring into the open a powerful alternative that bases itself on democracy principles and gives confidence to the people," Demirtaş said in a Twitter post on July 8. Demirtaş's social media accounts are known to be managed by his lawyers.
The jailed former HDP co-chair said that the opposition should start to see itself as the one in rulership of the "near future" and adopt policies in this manner.
"With this seriousness, the opposition should find common solution offers and come into contact with the people. Not only the political parties, but also media, academia, intellectual community and NGOs should organize activities where they come together with the people," Demirtaş said.
"The HDP is now doing this, but this is not enough. The whole opposition should be able to gather in the same activities, with forums, panel discussions, conferences and workshops in 81 provinces and all districts."
"The upcoming election will be Turkish political history's most important and most magnificent election. With this election, there will be a chance to build democracy again, and in a real way," he said.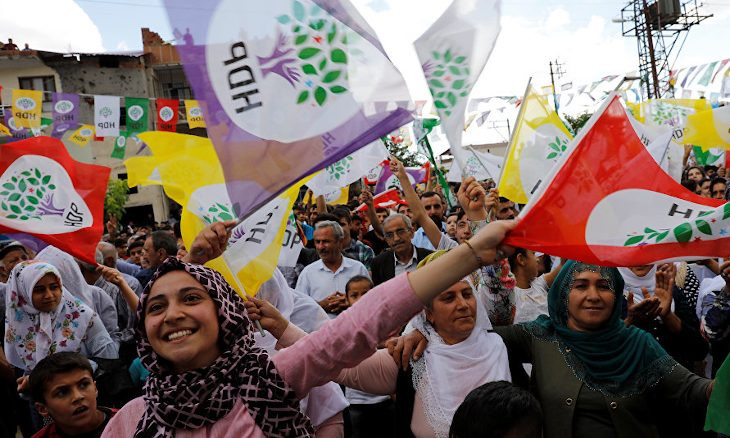 Demirtaş says HDP's call for 'democracy alliance' is not an invitation for election alliance
Demirtaş previously said that different opposition parties of Turkey should unite under the umbrella of "democracy alliance" and overcome the AKP.
"Ademocracy alliance can be formed with all the political structuresthat can unite around a program that foresees all freedoms and ademocratic society-state structuring within the framework of a newconstitution," he had said in February.
Demirtaş later said that this call for a "democracy alliance" has been misunderstood as an invitation for an election alliance.
"The HDP's call for a democracy alliance is not for an election cooperation, but is a joint wisdom call to create a bright future centered around democracy principles," Demirtaş said in a statement in June.
Demirtaş, who is known for his vocal criticism of President Recep Tayyip Erdoğan and the ruling AKP, has been in jail since Nov. 4, 2016 while on trial for a string of terrorism-related charges.