Turkish court rules Kurdistan flag not terrorist propaganda in 'historic decision'
A Turkish criminal court in southeastern Turkey ruled that displaying the Kurdistan Regional Government (KRG) flag didn't qualify as propaganda for the Kurdistan Workers' Party (PKK), dubbed a terrorist organization by Ankara. The court noted that the KRG was recognized as a federal state in the Iraqi constitution, and should therefore be distinguished from any terrorist activity.
Duvar English
A Turkish criminal court in the southeastern province of Van ruled that displaying the flag of the Kurdish Regional Government (KRG) in northern Iraq didn't count as propaganda for the Kurdistan Workers' Party (PKK) which is deemed a "terrorist organization" by Ankara, the European Union and the United States.
A Van criminal court ruled that archaeologist Ahmet Kınay wasn't guilty of conducting terrorist propaganda, charges that he had been facing since 2018.
The case against Kınay was built on photographs he shared on social media where he was seen with the KRG flag: Red, white and green horizontal strips with the sun in the middle.
However, the Van court that tried the case noted that the KRG is considered a federal state in the Iraqi constitution that passed in a 2005 referendum.
"The KRG is a government formed in a region where Kurds are in majority, and simply used their right to self-determination," said the Van court ruling.
Noting the constitutionality of the state, the court said that it should be distinguished from the PKK and the Kurdistan Communities (KCK), which Ankara dubs "the urban wing of the PKK."
The Van court ruled that Kınay's social media posts did not qualify as "terrorist propaganda that legitimizes, praises or encourages the use of force," and the Erzurum regional court assented in an appeal.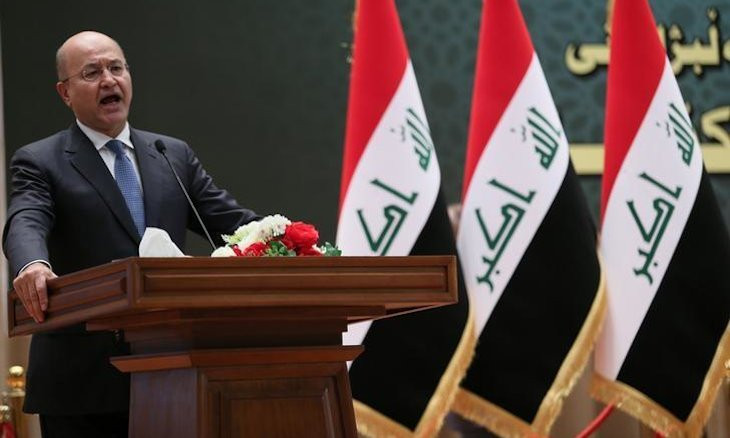 Iraq calls on Turkey to halt 'military violation' on its soil
'A historical ruling'
Archaeologist Ahmet Kınay said that the court ruling was a historical turning point, as it sets precedent for people who are jailed for or charged with similar charges.
"I'm happy personally and for the community. This wasn't just about me," Kınay said.
The archaeologist noted that the court ruling "legitimizes the Kurdistan flag" in Turkey, whereas before, it would only be used during diplomatic visits, but be considered criminal otherwise.
Kınay said that one of the photos was taken at a display at Van Yüzüncü Yıl University, where university representatives from Iraq's Duhok region displayed the KRG flag.
The other photo where Kınay was seen with the flag was taken at the funeral of Peshmerga General Sait Çürükkaya.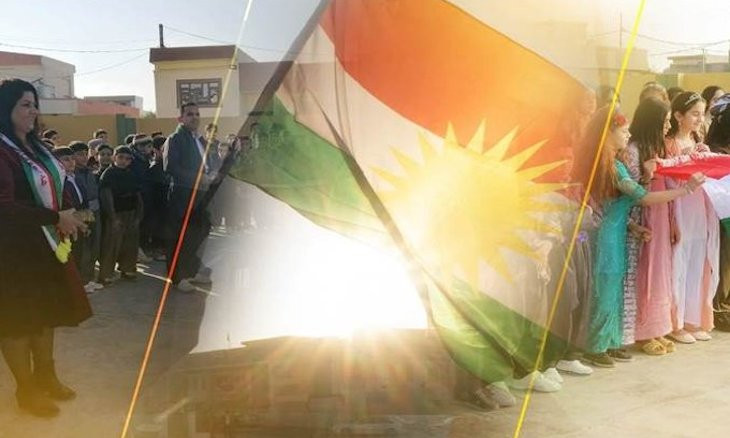 Barzani: Kurdistan flag symbolizes unity, struggle for peace