Ruling AKP uses aid recipients' personal info to enroll them as members
A southeastern provincial office for the ruling Justice and Development Party (AKP) used personal information of financial aid recipients to enroll them as party members. Local politicians from opposition parties CHP and HDP say that they would officially complain about the unlawful practice.
Duvar English
Residents of southeastern Van who received social aid during the pandemic were enrolled in the ruling Justice and Development Party (AKP) without their consent.
Residents who gave their identity information to the government to receive 1,000 Turkish Liras in aid found out later that they had been made members of the AKP without their consent as they received text messages confirming their membership.
Pro-Kurdish Peoples' Democratic Party (HDP) Van Co-chair Ökkeş Kava said that multiple residents had come to them with the same issue while main opposition Republican People's Party (CHP) Van Chair Mehmet Kurukçu said they would take action against the memberships.
Resident Muhteber Bora was among the residents who received a membership confirmation text from AKP and later confirmed his membership status on the government's online citizen portal.
"I never even thought about becoming an AKP member. I'm going to make an official complaint," Bora said.
HDP Co-chair Kava said that the forced memberships showed the AKP was "losing blood" and that the social aid residents received was technically non-partisan public funds, but the AKP turned it into a "bargain for votes."
"They can't get the public's support and they can't give people hope. So they try this sort of thing or try to win over locals," Kava said.
Meanwhile, AKP Van Chair Kayhan Türkmenoğlu said that the party's provincial office had enrolled more members in recent weeks than they had in the past 17 years.
Van residents who received financial aid in previous years had also complained about being enrolled as AKP members and had made official complaints.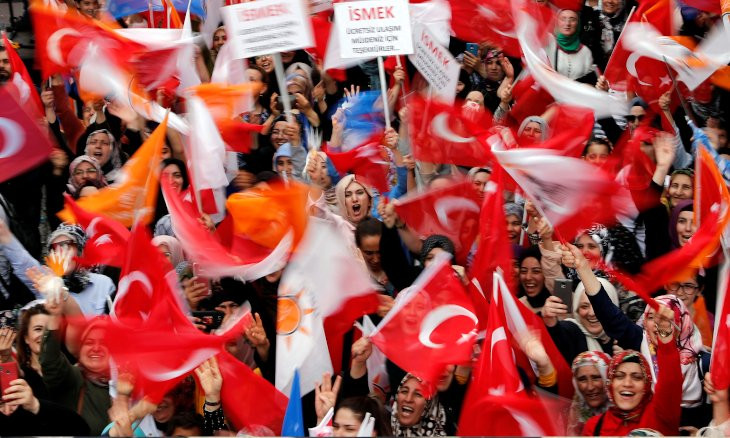 Turkey's ruling AKP membership slides further